Green Franchises: Eco-friendly Business Opportunities for Budding Entrepreneurs
Are you an eco-conscious individual with an entrepreneurial spirit? If the idea of running a green business that aligns with your values of sustainability and environmental responsibility excites you, then green franchise opportunities might be your ticket to success.
In this article, we'll highlight some of the most exciting and eco-friendly franchise options available, each paving the way for environmentally-conscious entrepreneurs like you.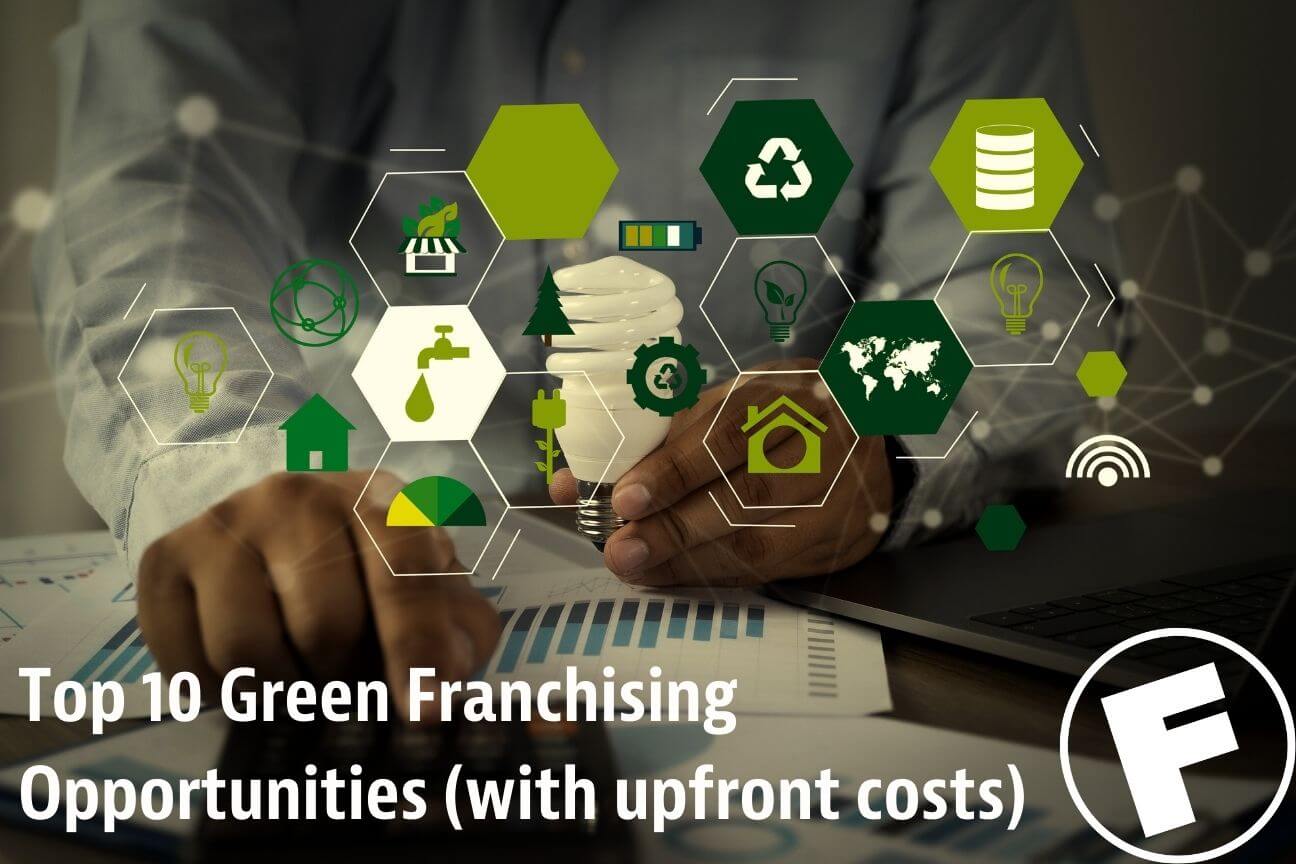 Why choose a franchise that prioritizes sustainability?
Sustainability is not just a trend; it's becoming a core aspect of business longevity.
If you have strong feelings about the future of our planet and civilization, then the rewards and fulfillment of running an environmentally friendly business are self-evident.
Beyond that—"that" being the personal satisfaction you get from throwing your hat in the sustainability ring—there are tangible, data-backed benefits to owning and running an eco-friendly franchise business:
Market scale:

According to SmallBizTrends, the green and sustainability market sat at

$13.7 billion USD in 2022

, and is projected to grow to more than $50 billion by the end of the decade. That means jumping on board is a surefire opportunity for growth. Especially when you can resonate with the values of modern consumers—which brings us to our next point.

Consumer sentiment:

Today's consumers are hyper-aware of the urgency in slowing (and hopefully halting) the earth's climate emergency. They identify eco-friendly products and sustainable business models as a way to reflect and drive forward their values. In fact, many consumers are

willing to pay even more

for environmentally friendly products and services that rep sustainability initiatives.

Innovation:

Eco-friendly franchises often emphasize innovation to develop cutting-edge products and services. And since sustainability is

seen as a powerful force behind innovation

today, this can set you apart from competitors and attract discerning and environmentally conscious customers.

Cost savings:

Many eco-friendly practices, such as energy-efficient technologies and emissions/waste reduction methods, can lead to cost savings over time. Lower energy consumption and reduced waste can positively impact your franchise's bottom line. Let's not forget

tax breaks and regulatory support/government subsidies

as well!

Franchise benefits:

As a franchise owner, you have access to a lot of support and greater ease of entry into your chosen market. With eco-friendly franchise opportunities, the franchisor will pass down its proven sustainable processes and philosophies. There are also the ever-present advantages of owning your own business and being your own boss, of course.

Profitability:

This is typically the most important thing when considering whether a green franchise would be the right path—after all, we all want to earn a great living. Fortunately, it encompasses all the points made above. The burgeoning market, ability to attract loyal customers, contributions to innovation, cost reduction, and built-in model for success all set the stage for consistent and pointed growth in earnings.
10 of the best green franchises
As a new franchisee, you might not be sure where your skillset or preference lay. Thankfully, the franchise industry is broad—there are many options to choose from.
Selecting the right one will ensure you remain invested and passionate as a business owner. The cost is also an enormous consideration, so we've included price points and royalty rates where the information is available.
Now, let's take a look at some of the leading green franchises.

Cleaning franchise Ecomaids delivers green cleaning services with a focus on only non-toxic, allergen-free cleaning products. They're one of few cleaning companies that was built on the sole agenda of maintaining a sustainable approach to their business. They offer both commercial cleaning and residential cleaning.
Upfront investment for an Ecomaids franchise typically runs between $100,000-$140,000, while they also offer discount incentives to veterans, emergency service workers, and minorities.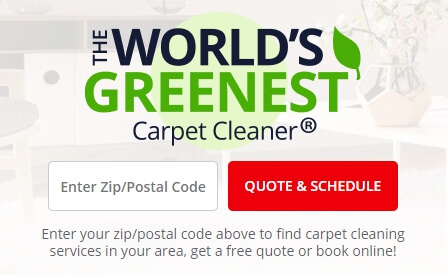 Oxifresh carpet cleaning touts itself as the world's greenest carpet cleaning brand. They let their actions back it up, too, using only about 5% of the amount of water that competitors use for the same service. They also work with Water.org to bring clean drinking water to developing areas of the globe.
Oxifresh has a low cost of entry—under $50,000 upfront. They then work on a compounded royalty and technology/advertising fee model in perpetuity.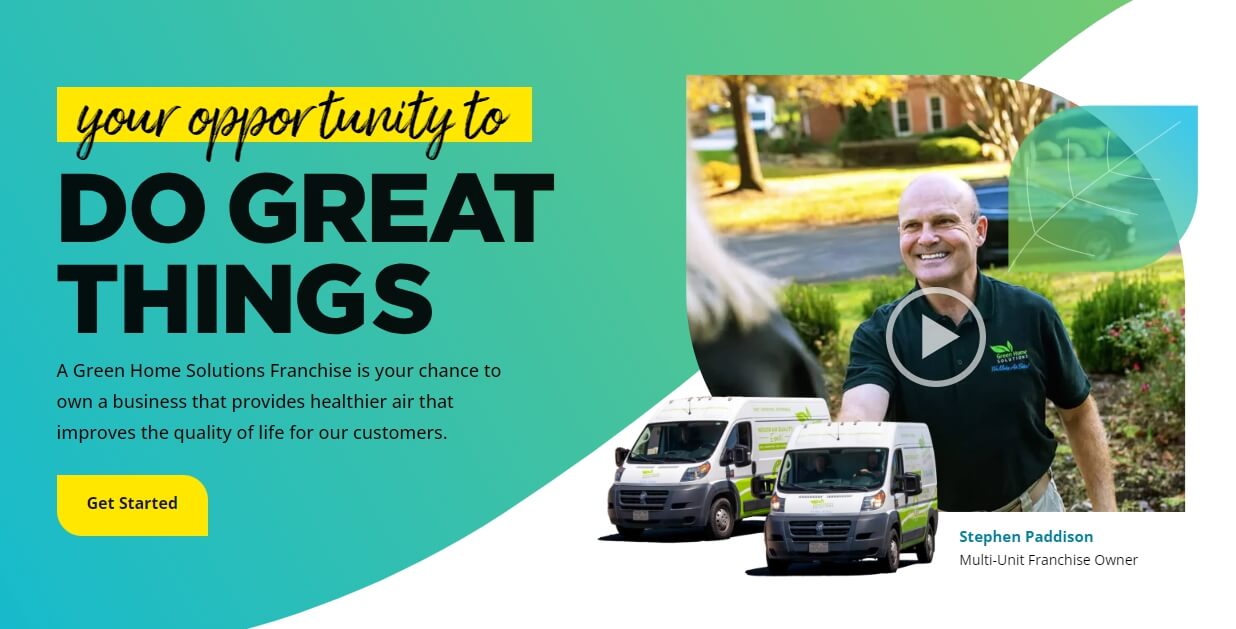 This franchise company conducts indoor air quality audits and treatment for homeowners. Science-backed, their products use only plant-based enzymes to remove allergens and pollutants in the air so customers can breathe better.
Total investment for a Green Home Solutions franchise ranges from $50-130 thousand with a royalty fee of between 7-10%.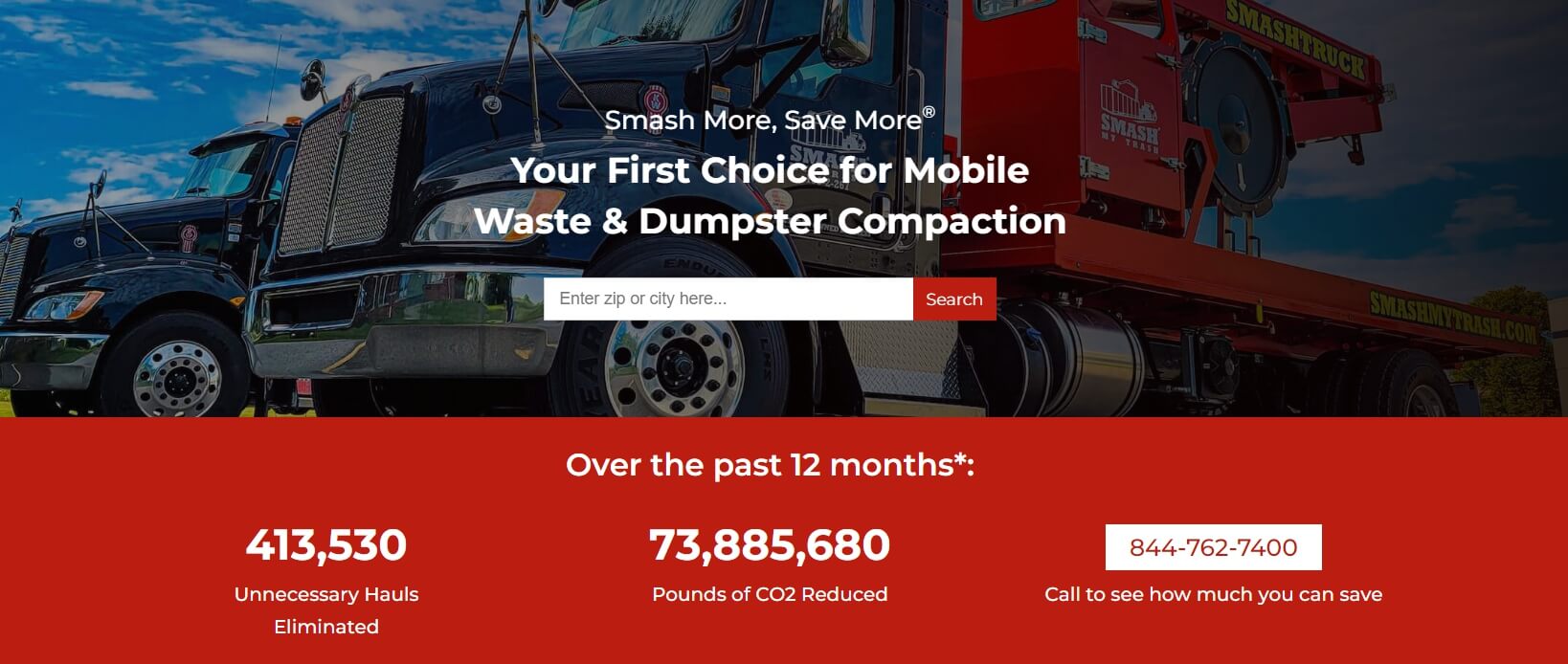 Smash My Trash utilizes its innovative approach to commercial and industrial waste management to minimize the impact of emissions and landfill use. The brand claims to reduce the release of over 70 million pounds of carbon dioxide each year.
The cost of acquiring a Smash My Trash franchise isn't readily available, but you can get in touch with them from their website for more information.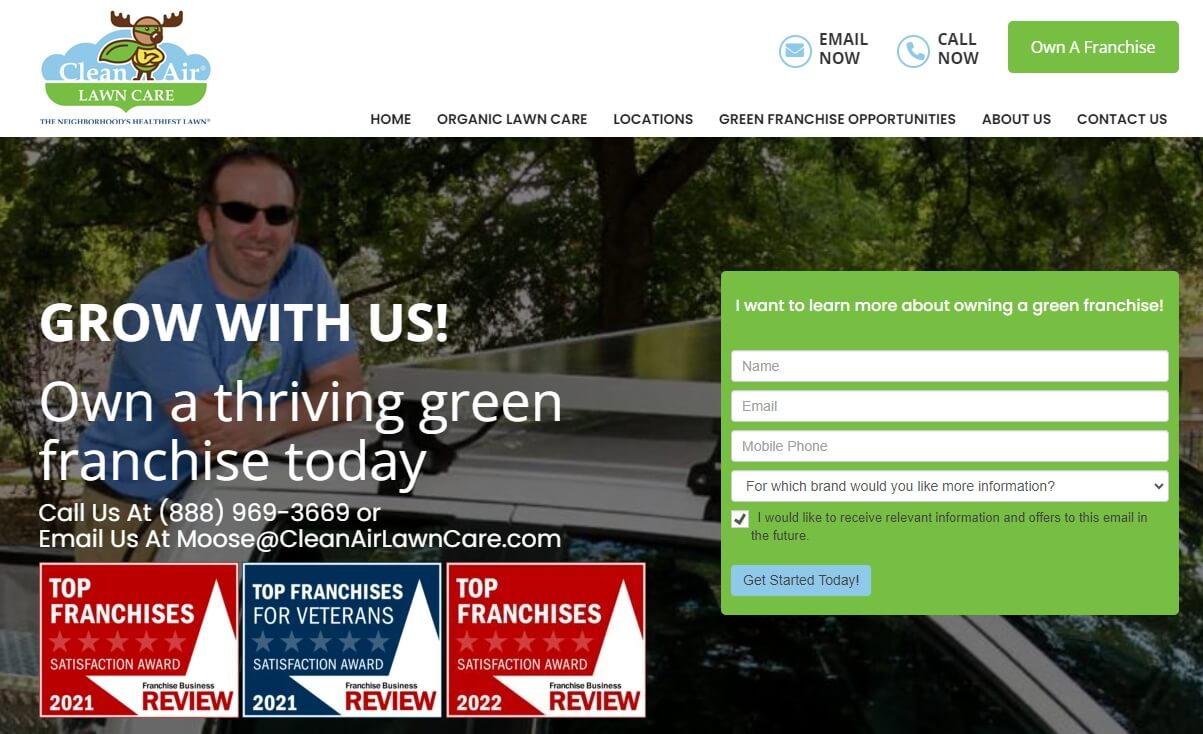 Clean Care Lawn Care's claim to sustainability fame is the fact that all of its equipment is solar-powered as opposed to typical gas-powered small-engine landscaping machinery. This is really an effective way of "walking the walk" when it comes to reducing emissions and fighting the climate change fight in a true grassroots (get it?) fashion.
This franchise will cost around $60k USD upfront with an ongoing royalty of 8.5%.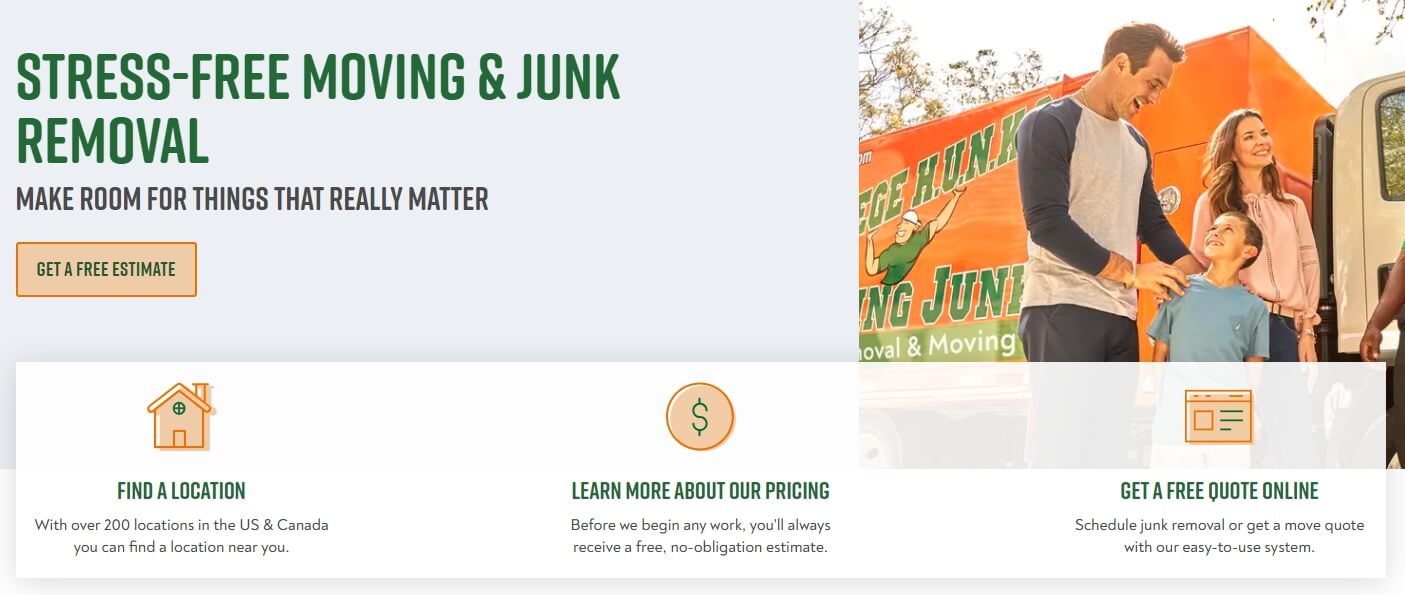 A play on words, "HUNKS" in this case stands for "Honest, Uniformed, Nice, Knowledgable Service." Cute, right? This franchise offers eco-friendly junk hauling and moving services. The unique aspect of this service is that they partner with non-profits and charities like Goodwill to donate up to 70% of everything they haul away—contributing to the circular economy as a whole. This prevents tons of pre-loved products from hitting the landfills unnecessarily. Fibrenew approves.
You're looking at an initial investment of around $110k USD minimum to get rolling with a College H.U.N.K.S. franchise.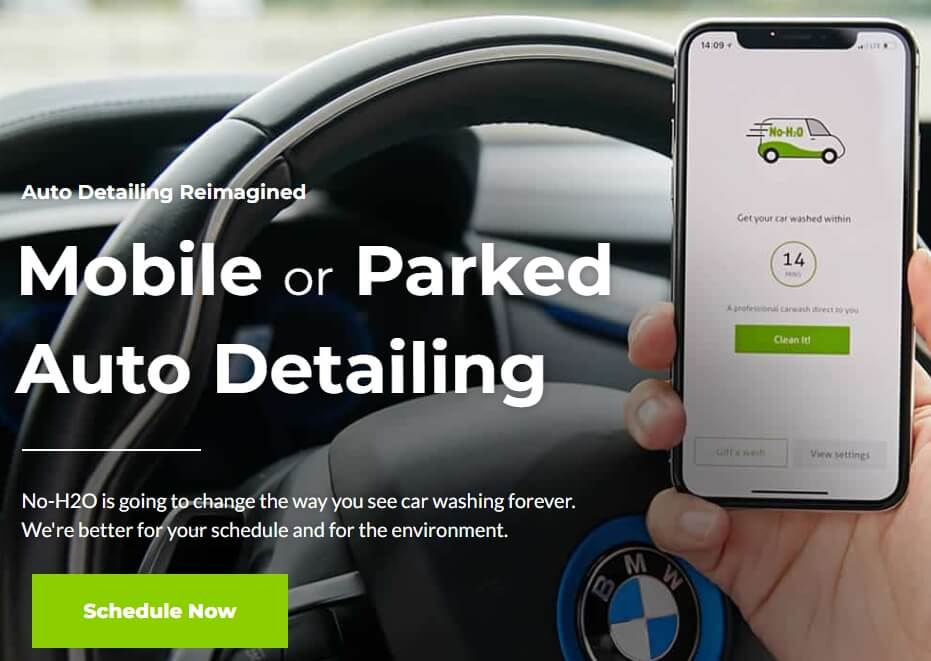 Conventional car washes can use upwards of 35 gallons of water—per wash. No-H2O's proprietary full-service car detailing uses none. The business name itself saves a lot of time and doubt in figuring out whether this brand has a sustainable agenda or not. Check their website out for more info on their fascinating process.
Starting investment level, according to No-H2O's website, ranges from $134,550-$ 162,500 USD.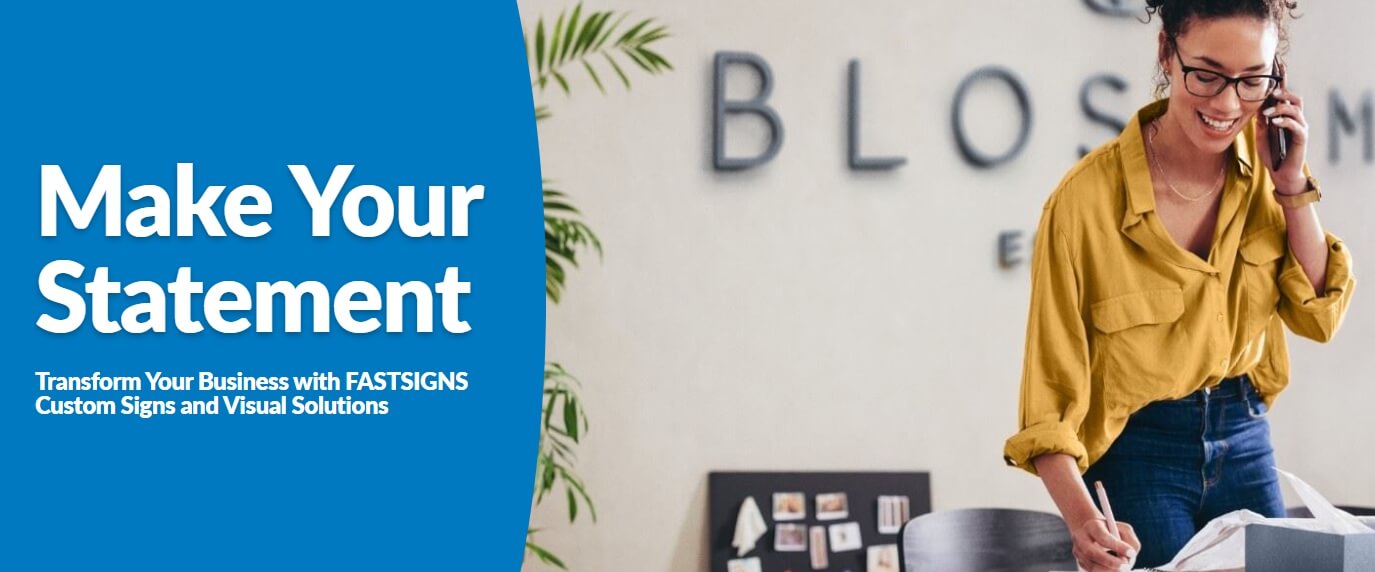 Fastsign commits itself to utilizing only materials from renewable sources, as well as only using UV-curable print technologies and environmentally friendly inks. they serve all businesses, from commercial customers to residential individual accounts. Even so, their end product is still stunning and competitively priced within the signage market.
Hold onto something steady before reading any further, though. Upfront investment for a Fastsign's franchise begins at $233,555. Definitely something to strongly consider.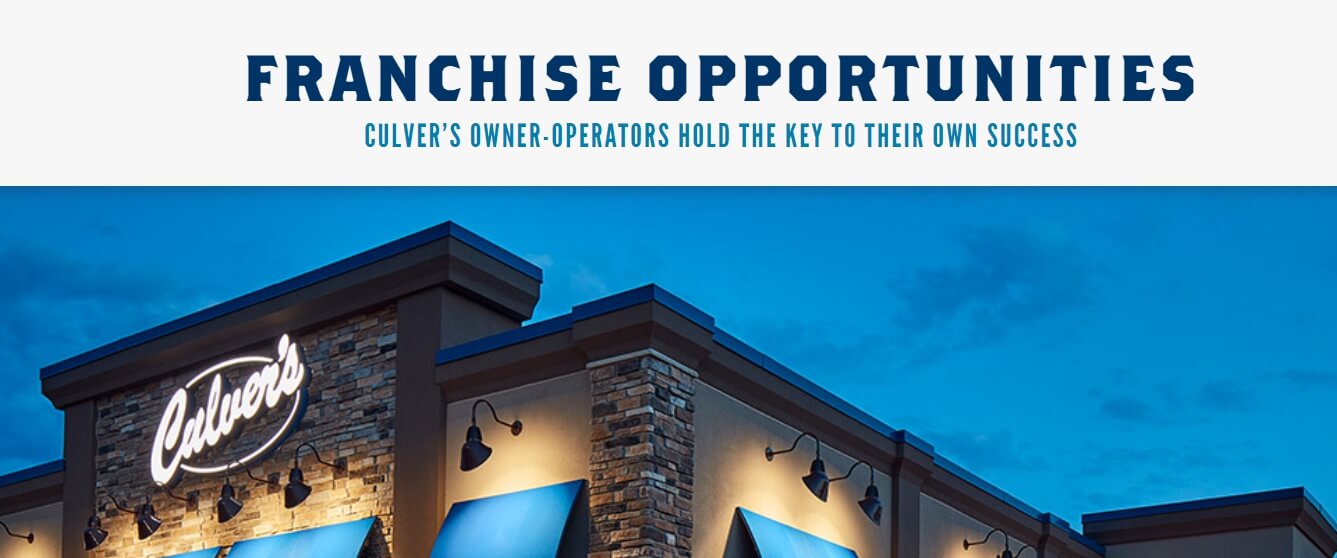 A food franchise is what many people think about when first considering franchising as an option. The thing is, when one thinks about the McDonald's and Burger Kings of the world, "green" isn't exactly the first word that comes to mind. Culver's is breaking the mould by "sourcing potatoes from farms that conserve water and reduce waste, only using sustainably caught fish, and sourcing paper products from post-consumer waste."
Get your checkbook ready, because a Culver's franchise—which includes the full restaurant—requires an upfront investment starting at $2,254,000. It's not for everyone, but it's a sustainable and growing brand in the fast-food world, which is exactly the opportunity some franchisees are after.
Last but not least…. Fibrenew!
That's right! We are ecstatic to be among such a successful and environmentally responsible franchise crowd.
Sustainability is at the core of Fibrenew's existence. At its foundation, the service we offer is intended to restore and rejuvenate customers' valued and cherished leather, vinyl, plastic, and upholstery.
By becoming a franchisee, you'd become part of an elite class of restorers after our intensive 2-week training program. You would get to feel the reward of reviving not only the customer's physical goods but also the memories that exist within them.
We're incredibly proud that we prevent the equivalent of 91,000 dumpster bins worth of couches, car seats, steering wheels, chairs, scrap vinyl, and damaged plastics that we keep from ending up in landfills each year.
We'd be honored to hear from you, where our team will help walk you through our simple 5-step franchisee onboarding process, making sure you feel like a part of the family every step of the way.
The best part? A Fibrenew franchise starts at just $97,825 and we take no floating royalties—only a flat technology fee that never changes. That means a Fibrenew franchise is far and above the most affordable franchise on this list.
But we won't toot our own horn any longer, we'd love to hear from you to continue the conversation!
Onward, for the good of the planet and people
In conclusion, the world of green franchise opportunities is as diverse as it is exciting.
Whether you're cutting lawns, detailing cars, serving sustainable food, or offering eco-friendly cleaning, there's a franchise out there waiting for an environmentally-conscious entrepreneur like you. So go ahead, take the plunge, and turn your entrepreneurial dreams into a reality that's as green as can be!
Get in touch with us at Fibrenew to download your free, comprehensive franchise information report and start your sustainable franchising journey today.
Stay green!