Fibrenew Franchise Partners Serve a Wide Variety of Customers and Industries
Owning a Fibrenew business means that potential customers are everywhere because leather, plastic, and vinyl is everywhere around us. Our customers come from the furniture, automotive, marine, and aviation markets as well as the medical, and commercial industries. Fibrenew brings new life to worn-out leather, plastic, and vinyl just about anywhere: in homes, offices, vehicles, boats, planes, hospitals, schools, shopping malls, and restaurants…the possibilities are nearly endless.
"We will never run out of work to do," says Mark Chasteen, partner of Fibrenew franchise in Smyrna, TN. "There's so much work that you could focus on just car dealerships if you wanted to, but the demand is everywhere. I've done work for NFL stars on their luxury vehicles, and I've done work for RV dealerships and used car dealerships. I do a lot of commercial and residential work alike. Every year, my business gets stronger and stronger, and as I continue to hit my goals, I continue to set even bigger goals for myself."
Being the Expert Matters
When Fibrenew franchise partners claim they have the best products, training, and support in the industry, we take that to heart and back them up.
What sets us apart are our proprietary methods, products, and color-matching abilities that nobody else can replicate. Our customers know us for our professionalism and excellent customer service, in addition to our results that make items look brand new again.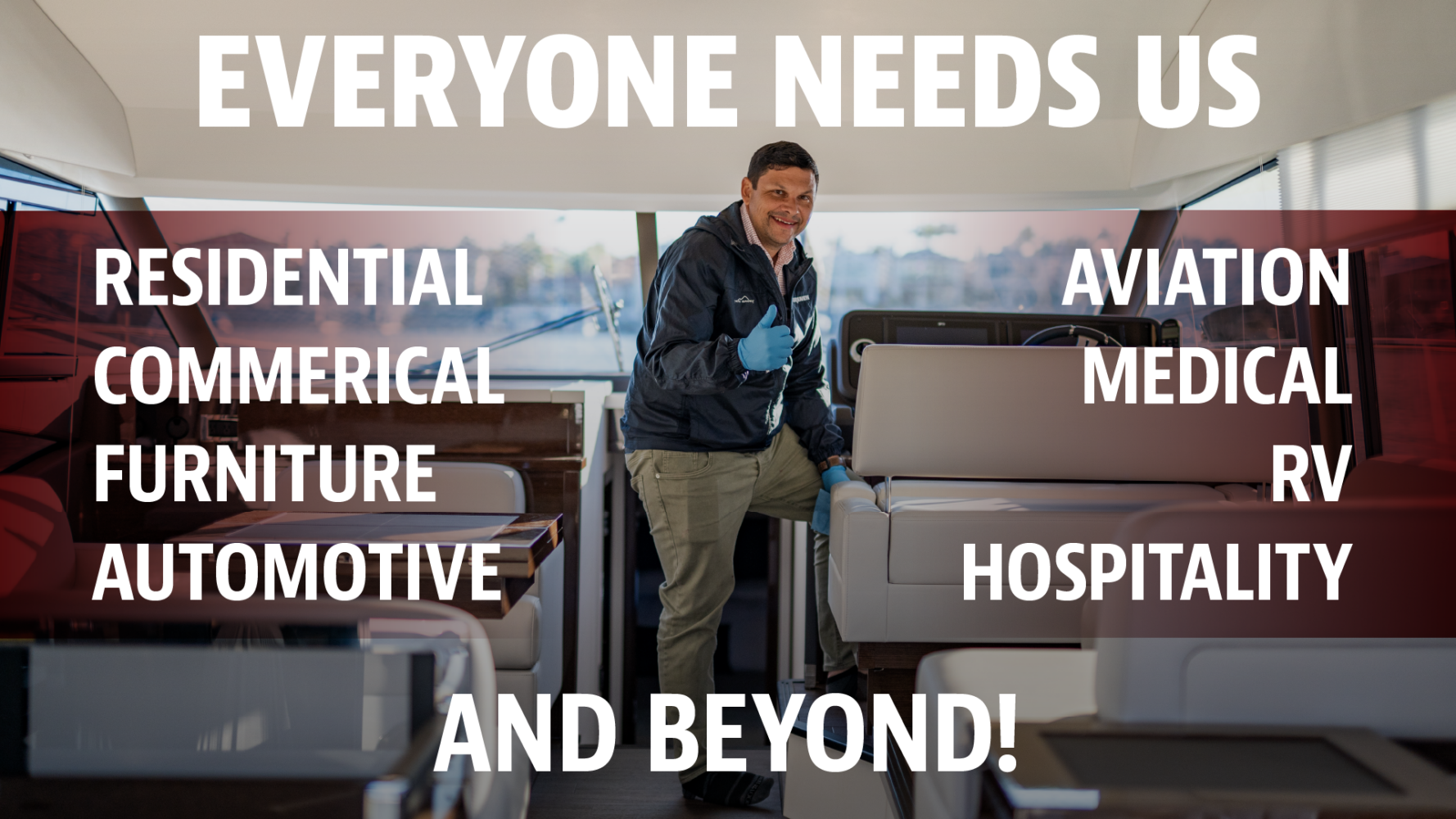 "We have over 5,000 five-star reviews on Google," says Matt Woodcock, Franchise Consultant. "That means that we're not only trusted and reliable, but that our service works. Our franchise partners provide the 'wow factor' everytime they leave a job. Those 'wows' turn into repeat business and referral business, as every time you need work done, you're going to turn to the company that blew you away – and that's Fibrenew."
Being Green is Good for Business
According to Dumpsters.com, every year, more than 140 million tons of our garbage end up in landfills. This is tragic, as many of these items could have been saved, repurposed, or recycled.
Fibrenew prevents items from being thrown away by restoring them to their pre-damaged states. While this impact is a net positive regarding environmental impact, it's also enormously positive for our profit potential.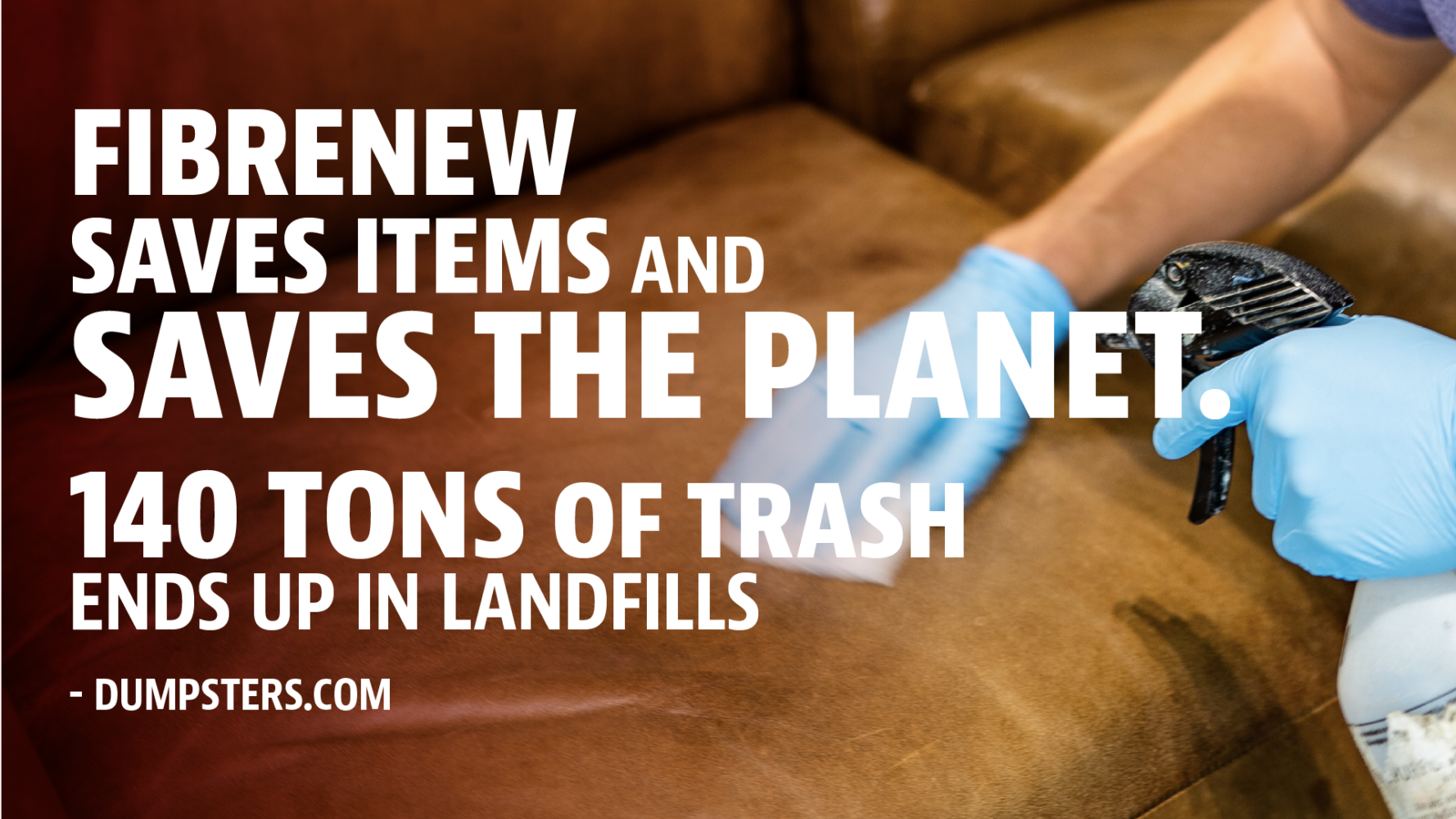 "Being an eco-friendly company makes us a recession-resistant company," says Jesse Johnstone, President of Fibrenew. "When times are a little bit leane, people want to hang on to pieces and keep them in play rather than replace them. And when times are riding high and the economy is strong, people want to keep their items looking good. So we really serve both ends, no matter what's going on in the economy."
Ready to Discover More About Owning a Fibrenew Franchise?
To learn more about the Fibrenew franchise opportunity, please complete the inquiry form below to start the conversation. We're looking forward to connecting with you!