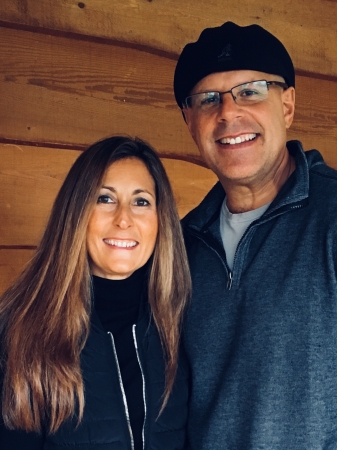 Being proud residents of the Regional Municipality of Durham, specifically the Scugog Township, for the past 21yrs, we were looking to provide a unique service in our community which would assist individuals or businesses with finding solutions to their specific needs. After working in the corporate sector for 20yrs, we felt the need to focus our time and energy into an exciting business of our own that could both directly provide immediate pride of ownership for us and satisfaction to our customers locally.
Fibrenew Port Perry "fit the bill", so to speak. We all have, leather, vinyl, and plastic items in our homes or businesses that, at some point, may require repair, restoration, or, re-dye, rather than replacement and at a fraction of the cost. Raising two energetic boys, and a few equally energetic pets, we never realized all the options that were available to us as it relates to the services Fibrenew provides. Now that "we" provide those exact services to our customers, the opportunities to meet new people and give them options they might not have realized, is quite rewarding. Give us a call, send us an email or text us photos and we would be happy to provide a solution specific to your needs. Thanks for considering Fibrenew Port Perry!
SAVING TIME, MONEY & MOTHER NATURE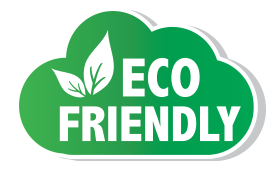 Our restoration services save our customers both time and money by offering an alternative to replacing their damaged couches and chairs, car and marine components, commercial furniture and more. Our on-site services also make it more convenient and faster in getting their items back into great looking and working shape again. As an added benefit, we help prevent thousands of items from ending up in landfills each year which helps preserve Mother Nature and reduce our carbon footprint.
TRUSTED PROFESSIONALS SINCE 1987
Fibrenew specializes in the repair, restoration, and renewal of leather, plastic, vinyl, fabric, and upholstery. We manufacture a highly-specialized proprietary product line and have pioneered the repair techniques and exclusive color matching technology that we use every day to help our clients. Whether it's damaged leather furniture, car interior components, restaurant or medical vinyl, boat or plane interiors or vinyl siding and plastic window frames, we're here to help!
WE TAKE THE FOLLOWING FORMS OF PAYMENT
Fibrenew Port Perry is proud to provide mobile service for leather repair, plastic, vinyl, fabric and upholstery restoration in and around the following areas:
WE SERVICE THESE CITIES & TOWNS (AND SURROUNDING AREAS)
Beaverton, On
Bethany, On
Bobcaygeon, On
Bowmanville, ON
Brooklin, ON

Clarington, ON
Coboconk, On
Courtice, On
Fenelon Falls, On
Kawartha Lakes, ON

Lindsay, On
Nestleton, ON
Oshawa, ON
Port Perry, ON
Whitby, ON

WE SERVICE THESE ZIP / POST CODES (AND SURROUNDING AREAS)
K0L2W0
K0L2X0
K0M1A0
K0M1B0
K0M1C0
K0M1E0
K0M1G0
K0M1K0
K0M1L0
K0M2A0
K0M2B0
K0M2C0
K0M2J0
K0M2M0
K0M2T0
K9V0A1
K9V0A3
K9V0A6
K9V0B7
K9V0C1
K9V0C4
K9V0C7
K9V0E8
K9V0G3
K9V0H3
K9V0J7
K9V0K1
K9V0K9
K9V1A8
K9V1T4
K9V1W8
K9V1Y1
K9V2M1
K9V2T3
K9V2T5
K9V2X7
K9V3P1
K9V3P8
K9V3S6
K9V3W3
K9V3W5
K9V4M2
K9V4M6
K9V4V4
K9V5K1
L0A1A0
L0A1E0
L0A1J0
L0B1A0
L0B1B0
L0B1E0
L0B1J0
L0B1K0
L0B1M0
L0C1B0
L0C1G0
L0C1H0
L0E1E0
L0K1A0
L1B0A1
L1B0B1
L1B0C6
L1B0E3
L1B1A9
L1B1C2
L1B1C3
L1B1C4
L1B1C5
L1B1C7
L1B1E2
L1B1E7
L1B1H5
L1B1J9
L1C0A1
L1C0A2
L1C0A4
L1C0B3
L1C0C8
L1C0G6
L1C0H3
L1C0H5
L1C0J4
L1C0L1
L1C0N1
L1C0N7
L1C0R5
L1C1A1
L1C1A2
L1C1A3
L1C1B8
L1C1C8
L1C1G5
L1C1J4
L1C1J5
L1C1K7
L1C1K8
L1C1L2
L1C1P9
L1C1R3
L1C1V5
L1C1V7
L1C1W3
L1C1Y1
L1C1Z3
L1C2B2
L1C2C4
L1C2H4
L1C3K2
L1C3K3
L1C3K4
L1C3K5
L1C3K6
L1C3L8
L1C3M6
L1C3S2
L1C4S8
L1C4T9
L1C5C6
L1E0A2
L1E0A3
L1E0C1
L1E0C4
L1E0E5
L1E0G1
L1E0G2
L1E0H2
L1E1B8
L1E1C8
L1E1G5
L1E1H1
L1E1H2
L1E1H5
L1E1K1
L1E1N3
L1E1P7
L1E1P8
L1E1S8
L1E1T2
L1E1V9
L1E1Y9
L1E2B5
L1E2M7
L1E2N2
L1E2X3
L1E2X7
L1G0A1
L1G0A2
L1G0A3
L1G0A5
L1G0B3
L1G0B5
L1G0B6
L1G1A1
L1G1A7
L1G1C7
L1G1E9
L1G1G1
L1G1G3
L1G1G6
L1G1H4
L1G1H7
L1G1K3
L1G1M4
L1G1N2
L1G1S1
L1G1Y6
L1G1Z1
L1G1Z8
L1G2A1
L1G2A5
L1G2A6
L1G2B9
L1G2C6
L1G2E4
L1G2H6
L1G2J1
L1G2K3
L1G2M5
L1G2V4
L1G2V9
L1G2W3
L1G2X1
L1G2X9
L1G2Y1
L1G2Y3
L1G2Y8
L1G3A3
L1G3A9
L1G3B6
L1G3B8
L1G3J7
L1G3K1
L1G3M3
L1G3M5
L1G3N7
L1G3P2
L1G3R8
L1G3S4
L1G3T2
L1G3T7
L1G3V2
L1G3Y1
L1G3Y9
L1G3Z1
L1G6E8
L1G6G1
L1G6T2
L1G6W9
L1G7A1
L1G7A5
L1G7H6
L1G7K6
L1G7W7
L1G7W8
L1G7X9
L1G8C2
L1H0A4
L1H0A5
L1H0A6
L1H0A8
L1H0B3
L1H0B6
L1H0B7
L1H1G8
L1H1H1
L1H1H3
L1H1H4
L1H1H7
L1H1H8
L1H1J2
L1H1N7
L1H1P6
L1H1R4
L1H1R9
L1H1S9
L1H1W1
L1H1W7
L1H1W9
L1H2B9
L1H2C3
L1H2E8
L1H2H6
L1H2J2
L1H2J6
L1H2L4
L1H2M9
L1H2N3
L1H2S4
L1H2S8
L1H2Y9
L1H3A6
L1H3A7
L1H3C5
L1H3E6
L1H3E8
L1H3G1
L1H3L6
L1H3L7
L1H3M8
L1H3P6
L1H3V4
L1H3W7
L1H3X8
L1H7K4
L1H7K5
L1H7K6
L1H7S2
L1H7S5
L1H7W2
L1H7Y5
L1H8L7
L1H8S7
L1H8T2
L1J0A1
L1J0A9
L1J0B2
L1J0B5
L1J0C4
L1J1A3
L1J1A5
L1J1A6
L1J1A9
L1J1B1
L1J1C9
L1J1E3
L1J1E5
L1J1G1
L1J1H1
L1J1H9
L1J1J6
L1J1K9
L1J1L1
L1J1N2
L1J1N4
L1J1N5
L1J1N6
L1J1N7
L1J1N8
L1J1R3
L1J1R6
L1J1R7
L1J1S7
L1J1W3
L1J1W8
L1J1X1
L1J1X5
L1J1X8
L1J1Y2
L1J1Y5
L1J1Z5
L1J1Z9
L1J2A2
L1J2B8
L1J2C8
L1J2L3
L1J2L4
L1J2L5
L1J2M5
L1J2N8
L1J2R2
L1J2R3
L1J2R6
L1J2R8
L1J2S3
L1J2S5
L1J2X1
L1J2X4
L1J2X5
L1J2Z1
L1J2Z2
L1J3B3
L1J5Y2
L1J6B1
L1J6K3
L1J6S3
L1J6T6
L1J6T8
L1J7P3
L1J8A6
L1J8B9
L1K0A1
L1K0B5
L1K0K6
L1K0N7
L1K1B5
L1K1B6
L1K1C9
L1K1J1
L1K1J4
L1K1K7
L1K1L8
L1K1N4
L1K1P8
L1K1P9
L1K1S3
L1K1T2
L1K1V7
L1K1X2
L1K1Z6
L1K2J8
L1K2K4
L1K2K6
L1K2S8
L1M0A1
L1M0A2
L1M0A6
L1M0A8
L1M0C4
L1M0E8
L1M0E9
L1M0G7
L1M0H5
L1M0J7
L1M1C5
L1M1C7
L1M1E4
L1M1G7
L1M1H2
L1M1L1
L1M1X6
L1M1Y1
L1M2C1
L1N0A1
L1N0A2
L1N0A3
L1N0A4
L1N0A6
L1N0A8
L1N0A9
L1N0B7
L1N0C2
L1N0E4
L1N0E6
L1N0E7
L1N0G6
L1N0G8
L1N0J3
L1N0K1
L1N0K6
L1N1A1
L1N1C4
L1N1C6
L1N1E3
L1N1E9
L1N1J6
L1N1J8
L1N1M5
L1N1N3
L1N1R6
L1N1S2
L1N1T1
L1N1T2
L1N1Y3
L1N2E3
L1N2E9
L1N2G2
L1N2J7
L1N2K5
L1N2K7
L1N2K8
L1N2L4
L1N2L6
L1N2L9
L1N2M9
L1N2N4
L1N2N6
L1N2P2
L1N2S6
L1N2T7
L1N2V8
L1N3B1
L1N3B2
L1N3E1
L1N3G1
L1N3G2
L1N3H2
L1N3H9
L1N3J7
L1N3K6
L1N3L8
L1N3P2
L1N3P6
L1N3P7
L1N3R3
L1N3R7
L1N3T1
L1N3V6
L1N5B2
L1N5L9
L1N5R5
L1N5T4
L1N6B2
L1N6E1
L1N6K5
L1N6L9
L1N6T2
L1N6V4
L1N6V9
L1N6Z2
L1N7W9
L1N7X2
L1N8J3
L1N8N6
L1N9B8
L1N9C3
L1N9P6
L1N9Y3
L1P0A1
L1P0A3
L1P0A4
L1P0A5
L1P0A9
L1P1A3
L1P1A4
L1P1A9
L1P1B4
L1P1C8
L1P1L5
L1P1M1
L1P1P1
L1P1S1
L1P1S2
L1P1S7
L1R0A2
L1R0B1
L1R0C3
L1R0C7
L1R0H2
L1R0J1
L1R0J2
L1R0J5
L1R0L6
L1R0M4
L1R0M6
L1R0M9
L1R1C2
L1R1E6
L1R1H1
L1R1H6
L1R1K6
L1R1N1
L1R1S6
L1R1T3
L1R1T8
L1R1X1
L1R1X2
L1R1Y1
L1R1Y3
L1R1Y9
L1R1Z7
L1R2A3
L1R2A9
L1R2C2
L1R2C4
L1R2G3
L1R2G5
L1R2H2
L1R2H5
L1R2H8
L1R2K3
L1R2L6
L1R2S9
L1R2W2
L1R2W3
L1R3G6
L9L0A1
L9L1A1
L9L1B4
L9L1B6
L9L1C8
L9L1E2
L9L1E3
L9L1G2
L9L1M7