Steve and Diane Geddes of Fibrenew Kelowna Awarded Franchisee of the Year by International Franchise Association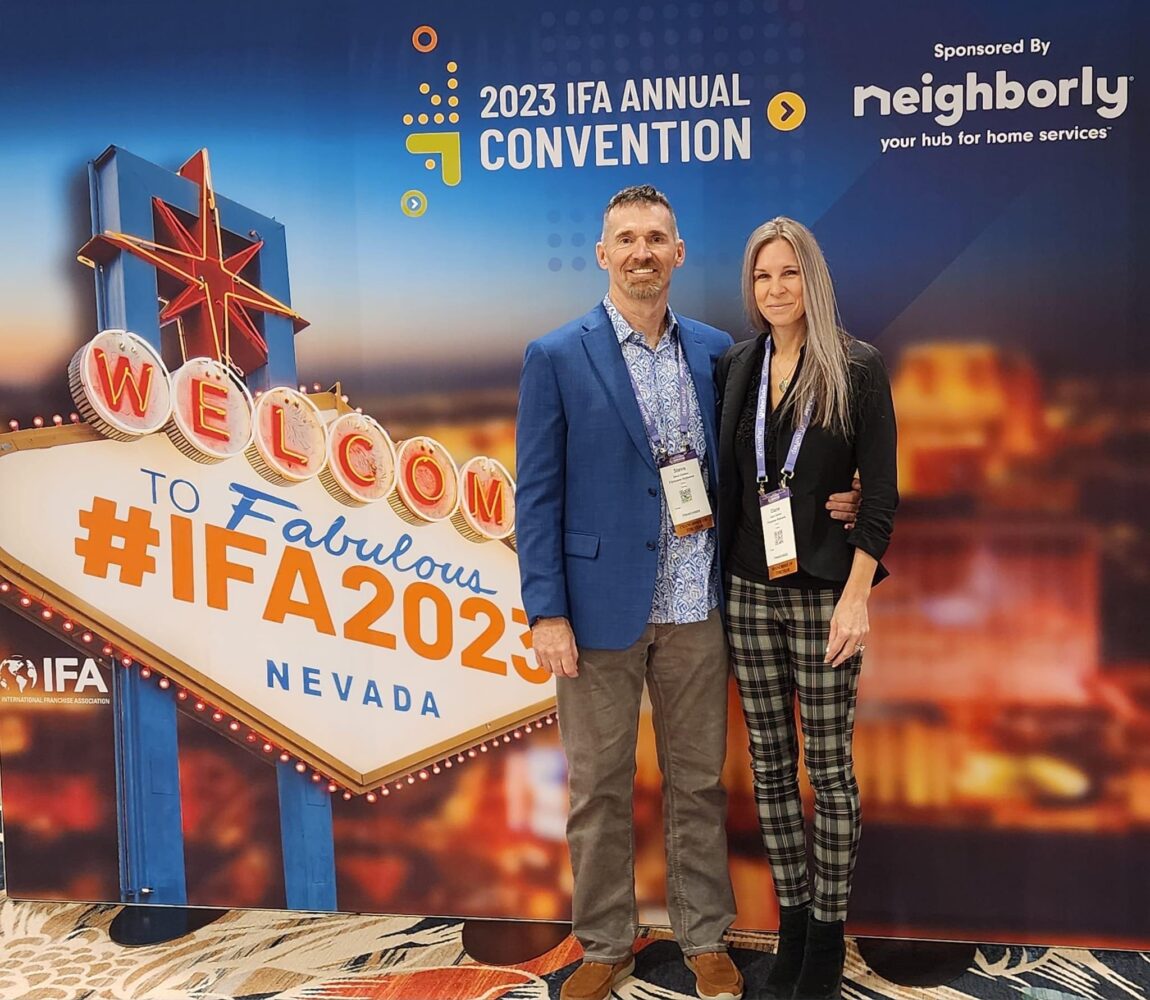 The International Franchise Association (IFA) named Steve and Diane Geddes of Fibrenew Kelowna as a 2023 Franchisee of the Year at their annual convention in Las Vegas.
The Geddes were honored at the 63rd IFA Annual Convention in Las Vegas, Nevada, for being an outstanding franchise establishment owner-operator.
"Franchisee of the Year recipients represent the best in franchising," said Matthew Haller, president, and CEO of the International Franchise Association. "This is the highest honor IFA awards to individual franchisees, and local business owners like Steve and Diane exemplify the power of franchising and its positive contributions to communities worldwide."
The Franchisee of the Year Award, sponsored by IFA's partner Paychex, recognizes leading franchise owners from IFA member brands whose outstanding performance and contributions help protect, enhance, and promote the franchise business model. Nominated by their parent company, individuals are selected for their service to their communities, fostering a strong and vibrant workforce, opening the doors for career growth and entrepreneurship, and supporting their fellow franchisees.
"We want to say a big thanks to the staff and customers of Fibrenew Kelowna", says Steve. "Without them, we can not do what we do every day. We also are grateful for all the support we have received from Fibrenew International and are honored to be a recipient of this award this year."
Steve and Diane purchased Fibrenew Kelowna in September 2019. Since then, they have transformed the business into one of Fibrenew's most successful franchises in operation today. They have twelve employees, three service vans on the road, and a storefront shop. They service every major market in Kelowna but according to Steve, "we still haven't found the ceiling on what's possible – and I don't know if we ever will. There is so much work and potential out there for Fibrenew and what we do."
For more information on Steve and Diane and Fibrenew Kelowna, checkout these podcast and video interviews.
Visit their website: fibrenew.com/kelowna
On Facebook: facebook.com/FibrenewKelowna
For information on Fibrenew franchising, visit:  fibrenew.com/franchising
Comments: