Leather Repair in Time for the Holidays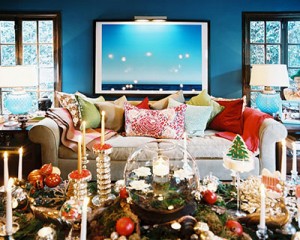 The holiday season has arrived and this year it's your turn to host the family. You got all the groceries to make your signature meal, cleaned the carpets, and got the sleeping arrangements all figured out. But what about that old leather couch? You know the one your dog got his claws into or the little ones spilled their milk on. No matter how dazzling you get the rest of the house with your festive decorations, that couch is still going to stick out. Before you go digging around in the attic for the old throw your grandmother gave you to cover it up, consider another option. Repair it!
Now is the perfect time to finally fix the tears, stains, or holes in your leather furniture. Your newly repaired couch is sure to impress your family and friends. The holidays can be a financial burden as they are so you can send a picture of your leather furniture to a local repairman for a free quote. Think of the repair as a holiday gift to yourself that will keep on giving throughout the year.
Your couch may only need a good cleaning to look new again. Check out our leather furniture cleaning and repair guide before you head to the store or get started on your cleaning.
Comments:
Related posts:
Tags:
alcohol based, Benefits of cleaning leather, Benefits of cleaning vinyl, boat, car, clean, cleaning, cleaning products, clean leather, commercial, couch, couch destruction, couch repair, cracked leather, dark spots, DIY, dried out leather, faded leather, Fibrenew, fix, fully-finished leather, hairspray, home re-model, how to clean leather, leather, leather chairs, leather furniture, leather products, leather restoration, leather sofas, leather sources, leather types, markers, motorcycle, oil, oil damage, olive oil, plane, plastic, prevent damage, refurbish, repair, restoration, sagging, sun damage, types of leather, used furniture, used leather, vinyl, water damage,