How To Open A Repair Franchise With Fibrenew
Looking to Open a Repair Franchise?
Opening a leather, plastic, and vinyl repair business can be a lucrative venture, especially in today's market where the demand for quality repairs and restoration services is high. With the increasing popularity of leather and vinyl upholstery in various industries, such as automotive, furniture, and marine, there is a constant need for expert technicians who can efficiently fix damages and prolong the lifespan of these materials. By starting a repair business that specializes in leather, plastic, and vinyl, you can tap into this niche market and provide essential services to a wide range of customers.
Franchising with Fibrenew presents a great opportunity for aspiring entrepreneurs in this field. Fibrenew is a well-established and reputable franchise system with extensive experience in the industry. As a franchisee, you can benefit from our proven business model, comprehensive training programs, and ongoing support. Fibrenew provides a range of resources to help you grow your business, including marketing strategies, proprietary products, and access to a network of fellow franchisees. Additionally, the demand for their services continues to grow, and their brand recognition allows you to leverage their reputation and attract customers easily. By joining Fibrenew's franchise system, you can take advantage of their expertise and build a successful leather, plastic, and vinyl repair business with a trusted brand behind you.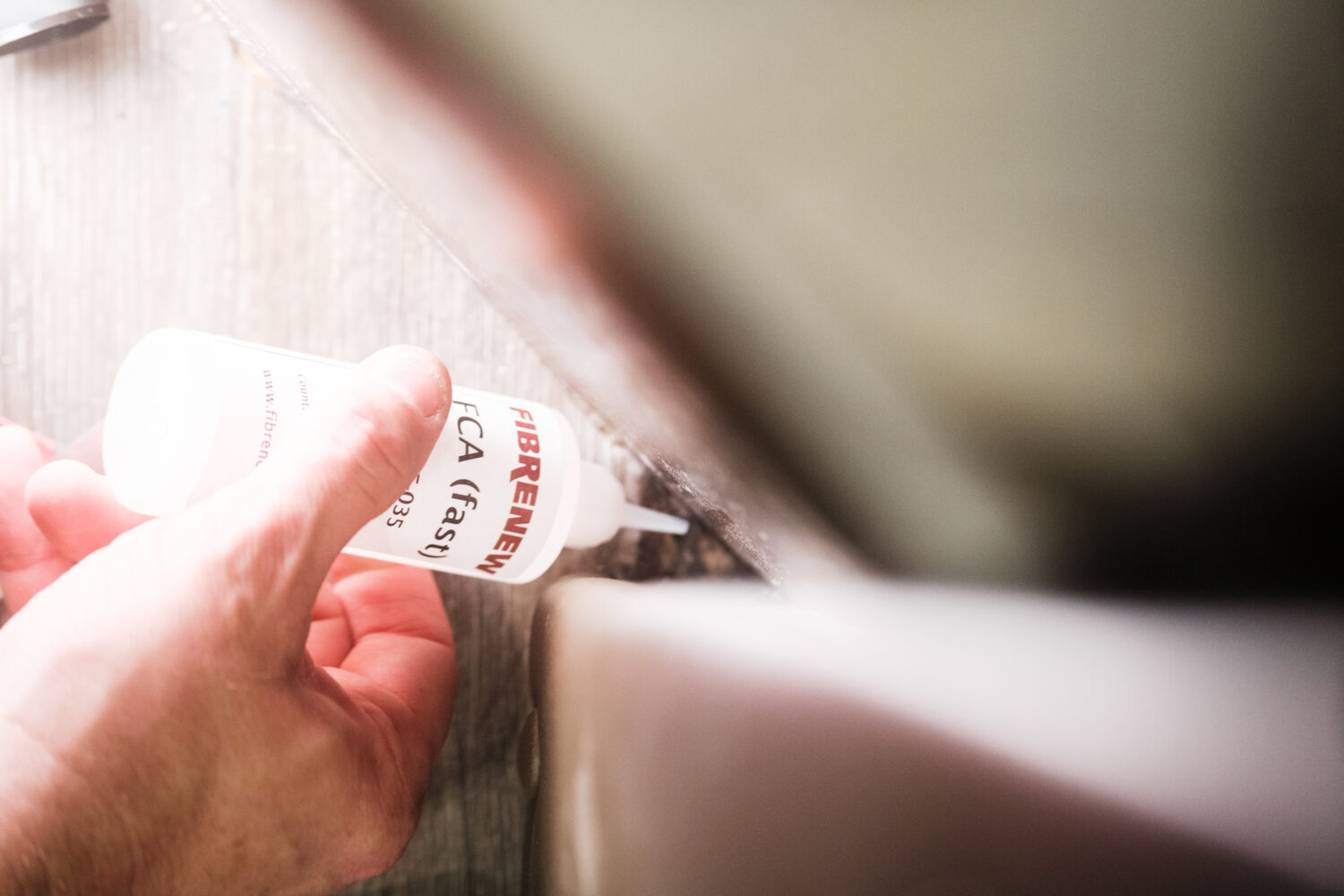 Open a Repair Franchise with Fibrenew
Fibrenew is a renowned franchise that specializes in restoring and repairing a wide range of damaged items, including leather, vinyl, plastic, and fabric surfaces. With over 35 years of experience, Fibrenew has established itself as a leader in the restoration industry, providing exceptional services to residential, commercial, and automotive clients. What sets Fibrenew apart is its innovative techniques and proprietary products, which enable franchise owners to deliver high-quality results that exceed customer expectations.
Entrepreneurs should be interested in Fibrenew for several compelling reasons. First and foremost, Fibrenew offers a proven business model with a proven track record. As a franchisee, you will benefit from comprehensive training and ongoing support, ensuring you have the knowledge and resources to run your business effectively. Additionally, Fibrenew provides a wide customer base, including homeowners, businesses, and automotive dealerships, offering diverse revenue streams. The demand for restoration services continues to grow, making Fibrenew a lucrative opportunity in a thriving industry. Moreover, the franchise provides a flexible lifestyle, allowing owners to set their own schedules and operate from a home-based or mobile unit. With Fibrenew, franchisees can enjoy the freedom and autonomy of running their own business, while benefiting from the support and expertise of an established brand.
Brand Recognition
Investing in a Fibrenew franchise offers the invaluable benefit of brand recognition, providing a strong foundation to start your business. With a trusted and established brand, franchisees gain immediate credibility and customer trust. Fibrenew's reputation for exceptional leather, vinyl, and plastic restoration services ensures potential clients already have a positive perception of the business. This recognition translates into a steady stream of customers seeking high-quality repairs, allowing franchisees to tap into a pre-existing market and establish a loyal customer base. By leveraging Fibrenew's brand recognition, franchisees can maximize their growth potential and build a prosperous and enduring business.
Ongoing Support
Fibrenew franchise owners take advantage of comprehensive franchise support, enabling franchisees to thrive in the world of leather, plastic, and vinyl restoration. Fibrenew's exceptional support system encompasses various facets, including comprehensive training programs, ongoing operational guidance, and marketing assistance. Through extensive initial training, franchisees gain a deep understanding of the business model, technical expertise, and best practices, empowering them to deliver top-notch services.
Additionally, ongoing operational support ensures franchise owners receive guidance on day-to-day operations, troubleshooting, and access to a network of experienced professionals. Furthermore, Fibrenew's marketing assistance equips franchisees with strategic tools and resources to promote their business, build a strong customer base, and foster long-term growth. With Fibrenew's unwavering franchise support, investing in a Fibrenew franchise becomes a pathway to entrepreneurial fulfillment and growth.
Learn More about Fibrenew Franchise
Are you ready to open a repair franchise with a strong brand that supports their franchise owners? Fibrenew leather, plastic, and vinyl repair franchise may be the opportunity for you. Start by learning more about the franchise system here. If you're ready to start a conversation with our franchise team, fill out our inquiry form here. We'll be in touch with more information about the Fibrenew franchise opportunity and answer any questions you may have. We look forward to hearing from you!
Comments: