Former Real Estate Agent and Golf Pro Turned Fibrenew Franchise Owner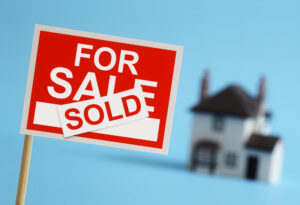 When Jason Neufeld was growing up, his family owned and operated a service station in downtown Winnipeg. After the family sold their business, Jason moved to Alberta where he worked as a golf pro for a few years. He and his wife then returned to their home province of Manitoba where he worked in commercial real estate until the opportunity to purchase the Fibrenew Winnipeg Franchise presented itself.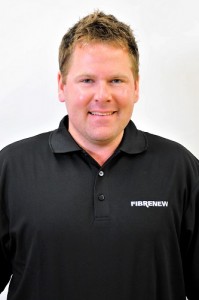 Buying an established franchise had the advantage of already having a customer base, but it also came with the expectation that Jason be ready to go to serve that customer base with expert leather, plastic and vinyl restoration services. Thankfully, he has the support of Fibrenew Franchise Head Office, his three full time technicians and his one part time technician to help him.
His suggestion to anyone considering a Fibrenew Franchise is that they really utilize the opportunity to do a ride along and that they ask a lot of questions. Spend a day living in an existing franchisee's shoes to see what it's like.
One of Jason's goals for the Winnipeg Franchise is to have a store-front, or a "brick-and-mortar" shop. For now he starts his day in his home office answering calls and emails, booking jobs and providing quotes. By 9:00 am he is out on the road doing the jobs he has booked, and answering his phone between jobs. His business plan sees a focus on continuing to build upon the strong reputation that the Winnipeg Franchise already has by providing exceptional customer service to his growing clientele.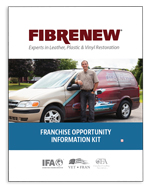 Are you looking for a new career where you can be your own boss and take charge of your financial future? Fill out the form below to download a PDF Information Package and learn more.
Our promise: no high pressure sales calls, just the info you want.
Fibrenew respects your privacy. We may contact you with further info about our franchise opportunity but we will not sell or distribute your personal info to a 3rd party. 
Comments: