Fibrenew Named a Top Franchise for Veterans by Franchise Business Review
Independent Research Data Shows Strong Majority of Veteran Franchise Owners Would Recommend Franchise to Others

Calgary (November 2019) – Fibrenew was identified by independent research firm, Franchise Business Review, as being one of just 80 franchises to qualify for its 2019 Top Franchises for Veterans list.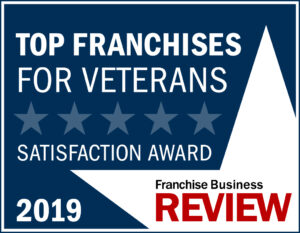 Fibrenew, founded in 1985, prides itself on being a flexible model that provides franchise owners the tools they need to grow their territory while offering them a business opportunity that helps them build a legacy and support their families. The company offers a 10 percent discount off its franchise fee to military veteran.
"We're grateful for the service of all veterans and feel that they are an incredible addition to our franchise family," said Jesse Johnstone, president of Fibrenew, who recently wrote in Franchising USA Magazine about how franchises can work closely with veterans. "As with all of our franchise owners, we welcome them into our Fibrenew family and work with them every step of the way as they grow their businesses."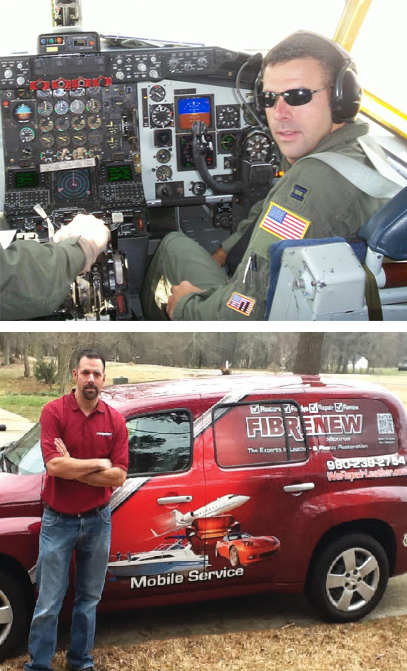 Veterans like David Underwood, a 20-year Air Force veteran from North Carolina, is a part of a growing community of military veterans who see a tremendous opportunity in being a Fibrenew franchise owner.
Franchise Business Review, a market research firm that performs independent surveys of franchisee satisfaction, provides the only ranking of franchises based solely on actual franchisee satisfaction and performance. Franchise Business Review publishes rankings of the top franchises in its annual Guide to Today's Top Franchises, as well as guides throughout the year ranking the top franchises in specific sectors.
To identify the companies on the list, Franchise Business Review analyzed 18 months of data from over 25,000 franchise owners, of which just over 10% were veterans, representing over 250 brands regarding their overall satisfaction with their brands and their likelihood to recommend them to others.
The most recent data shows that eight out of 10 veteran franchise owners who were surveyed would recommend their franchise company to another franchise candidate and indicate that they trust and respect their franchisor.
Fibrenew's franchisees were surveyed on 33 benchmark questions about their experience and satisfaction regarding critical areas of their franchise systems, including training and support, operations, franchisor/franchisee relations, and financial opportunity.
"The reality is that very few of the thousands of franchise opportunities available today are rated highly by their franchise owners," said Eric Stites, founder and CEO of Franchise Business Review. "That's the whole reason we do what we do, and that is help prospective franchisees understand which franchises are the best opportunities, based on the actual performance and satisfaction of franchise owners. The 80 companies named in this year's report received the highest ratings from the veterans who own them on our independent satisfaction survey."
Visit www.FranchiseBusinessReview.com to see the full description of the 2019 Top Franchises for Veterans.
About Fibrenew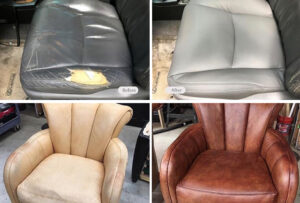 Have you ever noticed a rip in a leather couch, a faded car seat or a damaged restaurant bench and wondered; can that be repaired? The answer is yes and that's what Fibrenew does. Since 1985, the franchise system has restored leather, plastic, and vinyl wherever it is found. Whether in a home, office, medical clinic, car, boat or restaurant.
Customers love that Fibrenew saves them both time and money by offering an alternative to replacement. On-site service from franchise owners is super-convenient and way more economical than having to buy new. As an added benefit, Fibrenew is an eco-friendly business, helping prevent thousands of items from ending up in landfills each year.
Fibrenew has more than 250 trusted repair technicians across the U.S., Canada and worldwide, and is always looking for qualified candidates interested in opening their own franchise business.
About Franchise Business Review
Franchise Business Review (FBR) is the only independent market research firm that specializes in benchmarking franchisee satisfaction based exclusively on ratings and reviews from franchise owners. FBR publishes free and unbiased franchisee satisfaction research reports throughout the year online at http://www.FranchiseBusinessReview.com.
Media Contacts:
Bob Spoerl
PR Coordinator
773.453.2444
Franchise Business Review
Sarah Osorio
Editorial Director
603.373.1552
sarah@franchisebusinessreview.com
Comments: