Fibrenew Is A Fastest Growing Franchise
Fibrenew Ranked as a Fastest Growing Franchise
Earlier this year, we were honored to be included on the Entrepreneur Franchise 500 list, widely considered to be the most significant and coveted annual ranking in the franchise world. Entrepreneur's rankings have always carried a lot of weight, and now we're proud to say that Fibrenew was recently ranked #93 in Entrepreneur's list of the Fastest-Growing Franchises, the highest ranking of any leather, plastic, and vinyl repair franchise. The Entrepreneur ranking comes after a very extensive and thorough analysis of all the franchises in the economy. Their words mean a lot in this industry. We're thrilled to be included yet again in their rankings, and we're proud of what it says about us as a fast-growing franchise.
It's true – this last year has been another one of growth and expansion. As Jesse Johnstone, President of Fibrenew, says, "Now is a really exciting time to be a part of Fibrenew. We're in the right place at the right time, as far as where our brand is positioned. We're an essential business that continued to grow despite all of the challenges that occurred over the last few years. Coming out of the pandemic, and now in uncertain economic times, we've shown how resilient and vital our business model really is."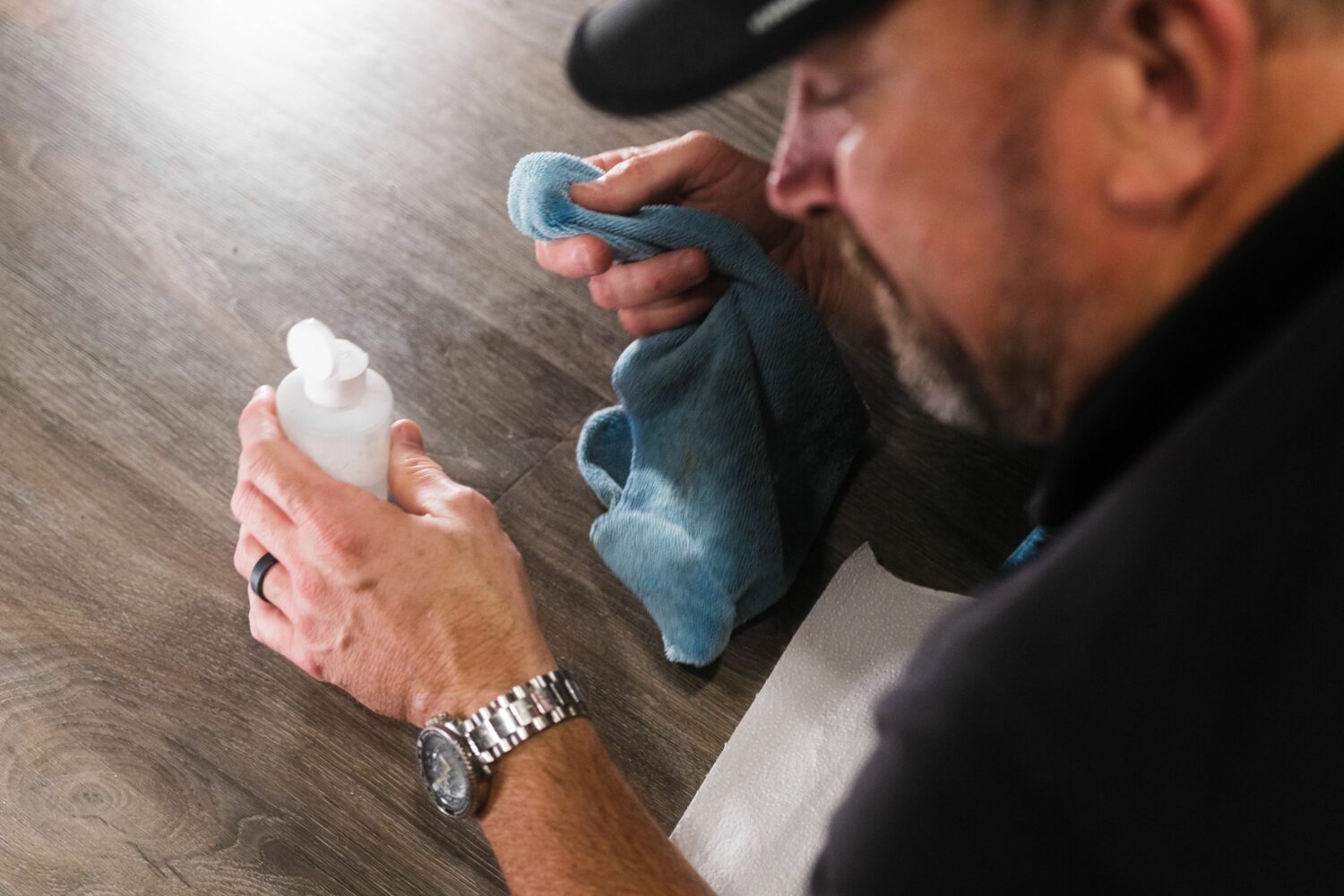 Grow with Fibrenew!
We are a key player in the repair and restoration industry. Since 1985, our talented team of restoration experts has provided high-quality repair services to various types of leather, plastic, and vinyl. This could mean anything from leather sofas to PVC window frames, the interior of a commercial jet or a fishing boat. With nearly 40 years experience under our belts, and more than 300 locations across six different countries, we're continuing to grow and provide our valuable services to communities around the world. We couldn't be more excited for the growth ahead.
For anyone considering franchising with us, one thing that sets us apart from other businesses in this economic moment is that our growth has always remained consistent through the years. No matter the ups or downs in the economy, our continued growth has proven that our business is recession-proof. Looking ahead, as many jobs get outsourced to AI, our service is simply too specialized and creative to be replaced by robots. If you're interested in partnering with us, there's a lot to feel confident about!
Learn More about Franchising with Fibrenew
For more than three decades, Fibrenew has been providing a quality and essential service to communities around the world. With over 300 locations in six countries now, we're continuing to expand rapidly into new marketplaces, and it's a true testament to our strength as a company that after decades in the business, we can rank as one of the fastest growing franchises in the industry. As President Jesse Johnston says, "We're excited to grow with people who are ready to take their future into their own hands and be exceptional ambassadors for our brand as we continue to grow in North America and around the world."
If you're interested in learning more about partnering with Fibrenew, visit our research pages here. If you're ready to start a conversation about investing in the Fibrenew franchise opportunity, fill out our form here. We're excited to hear from you!