Be Your Own Boss with a Fibrenew Franchise
Unlocking the Benefits of Entrepreneurship
In today's rapidly evolving business landscape, many individuals aspire to be their own boss and take control of their financial destiny. However, the journey of entrepreneurship can be challenging without the right support and guidance. That's where Fibrenew, a leading franchise opportunity in the restoration and repair industry, comes into play.
The Power of Being Your Own Boss
The desire to be your own boss is a common dream for many people seeking greater independence and the opportunity to build a thriving business. With a Fibrenew franchise, this dream can become a reality. As a franchise owner, you have the freedom to set your own schedule, make important business decisions, and shape your future according to your vision. The inherent flexibility of franchise ownership allows you to prioritize your personal and professional life, enabling a better work-life balance.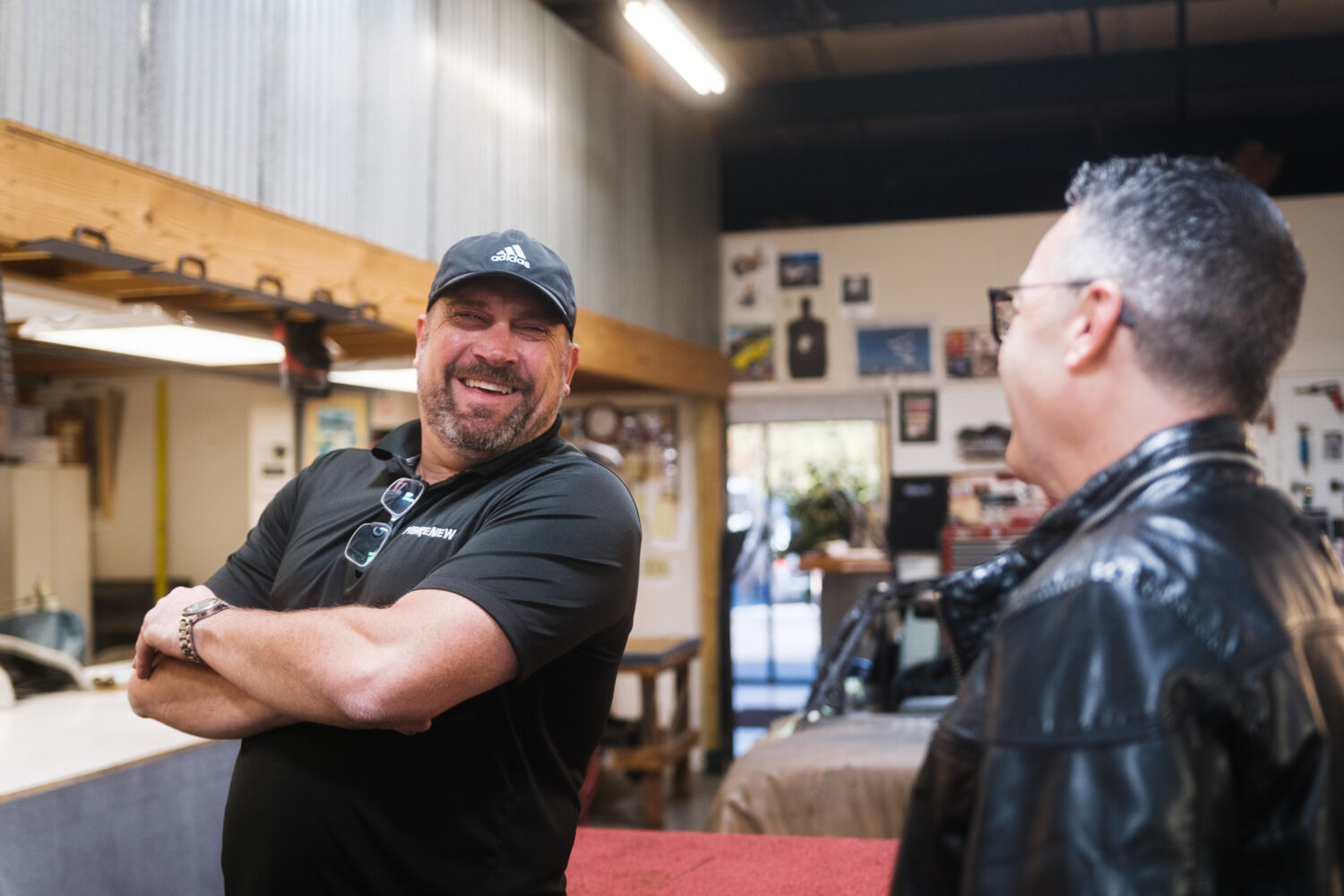 Franchising offers several advantages over starting a business solo. Here are some key benefits that make Fibrenew an attractive franchise opportunity:
Established Brand and Proven Business Model
Fibrenew has a solid reputation as a market leader in leather, plastic, and vinyl restoration and repair. When you join the Fibrenew family, you leverage an established brand with a proven track record. The franchise model provides you with a proven business blueprint, reducing the risks associated with entrepreneurship and increasing your profit potential.
Comprehensive Training and Ongoing Support
One of the most significant advantages of becoming a Fibrenew franchise owner is the comprehensive training and ongoing support provided. Fibrenew equips franchisees with in-depth training on technical skills, business operations, and marketing strategies. You don't need prior experience in the restoration industry to franchise with Fibrenew. We ensure you have the knowledge and tools necessary to thrive.
Marketing and Advertising Assistance
As a Fibrenew franchise owner, you benefit from the collective marketing power of the brand. Fibrenew invests in national and regional advertising campaigns to generate awareness and drive customers to your business. Additionally, the franchise provides guidance on local marketing efforts, ensuring you have a strong online presence and access to effective marketing materials.
Economies of Scale and Purchasing Power
By joining the Fibrenew franchise system, you gain access to the collective buying power of the network. This translates into lower costs for equipment, supplies, and inventory, allowing you to maximize your profit potential. Fibrenew's established relationships with suppliers ensure franchisees receive competitive pricing, ultimately contributing to a stronger bottom line.
How Fibrenew Supports Franchise Owners
Fibrenew is committed to the growth of our franchise owners and provides ongoing support in various ways:
Mentorship and Peer Network: Franchise owners become part of a supportive community, where they can connect with fellow entrepreneurs who have faced similar challenges. Fibrenew fosters a collaborative environment where franchisees can share insights, best practices, and strategies for growth. This mentorship and peer network are invaluable resources for franchise owners as they navigate their entrepreneurial journey.
Continuous Training and Education: Fibrenew recognizes the importance of staying ahead in an evolving industry. Through continuous training and education programs, franchise owners receive updates on the latest techniques, products, and industry trends. This ensures you are equipped with the knowledge and skills needed to deliver exceptional service to your customers and maintain a competitive edge.
Business Development Support: Fibrenew's experienced corporate team provides ongoing business development support to franchise owners. They offer guidance on business planning, financial management, and operational efficiency. Whether you need assistance with strategic decision-making or troubleshooting, Fibrenew's experts are there to help you overcome challenges and achieve your business goals.
Learn More about Franchising with Fibrenew
Becoming your own boss is an empowering choice, and Fibrenew offers a proven pathway to entrepreneurship. With the benefits of franchising, including an established brand, comprehensive training, ongoing support, and a network of like-minded entrepreneurs, Fibrenew sets you up for business growth in the leather, plastic, and vinyl restoration and repair industry. If you aspire to be your own boss and create a fulfilling business, consider the opportunities available with a Fibrenew franchise. Take control of your future and embark on a rewarding entrepreneurial journey with Fibrenew today.
Learn more about what services Fibrenew offers, a day in the life of a franchise owner, and more about franchise support by visiting our research pages here. If you're ready to start a conversation with our franchise team, fill out our form here. We look forward to hearing from you!
Comments: