---
ASKING PRICE: $85,000 USD
Established: 2005
Employees: N/A
Population: 1,579,426
Vehicle: N/A
Business Description
Home Based | Mobile | Restoration Resale
With continuous growth in LA this 16 year veteran of Fibrenew has had his single territory grow into three separate locations. This territory has got more business than any one franchise could ever support and needs a growth minded franchisee to develop each area further. The current franchise services automotive and residential clients and maintains a great relationship with his repeat customers.
At 50 it was time for a life change. I had spent 30 years in the automotive repair industry. After college I went to work for an independent auto repair and worked for 10 years honing my skills. I than opened my own shop and ran it for 20 years until burn out. I sold the shop and started looking online for a home-based business and found Fibrenew. At that time there was one franchisee in Northern California, Sacramento. I contacted the person and arranged to drive up from L.A., my home base and spend a few days. He had booked a few jobs but the first was an upper outer bolster repair on a Lincoln LSC. I watched the whole process and when he was done it looked great. We showed up at the client's house with a pickup truck and a magnetic sign on the door. While the repair was being done two or three people walked up asking if he could fix some other items. I was sold, I drove home and decided to buy a franchise and go to Calgary for training. 18 years later I'm ready to scale back most the different types of repairs I have done over the years and focus on furniture. I like to do the jobs most would turn down…..the challenging ones. Fibrenew has made a comfortable lifestyle for me as I can arrange my schedule to suit my needs. I like what I do, and even more, I like to see my clients happy faces when I am done. I constantly here "that's amazing".. and then point out on my invoices Fibrenew.. Amazing Leather Repairs!
Fibrenew has the best professional online presence and current material out of all our competitors. Fibrenew ranks #1 in the leather and vinyl category with Entrepreneur Magazine and #185 in overall franchise listing. Fibrenew is a stable company, operating since 1987 and growing at a steady rate worldwide that are independently owned and operated. This business has operated in West LA, CA since 2005. List price for this business is $85,000 each territory.
Fibrenew is a recession resistant, mobile service franchise with 300+ locations that specializes in the repair, restoration, and renewal of leather, plastic, vinyl, fabric, and upholstery. With a rich history that dates back to 1985, we manufacture a highly specialized proprietary product line and have pioneered the repair techniques and exclusive color matching technology that our technicians use every day. Our products, techniques, and color matching technology are what sets us apart and what has made us a leader in our industry.
Rancho Palos $85,000
==> population 453,147
==> businesses 12,375
==> see map and data here 
Lax $85,000
==> population 448,096
==> businesses 14,087
==> see map and data here
Hawthorne / Gardena / Carson $85,000
==> population 420,310
==> businesses 14,359
==> see map and data here
Click on the above link for individual territory maps, population, zip code, and business data.
Visit the business's website here: fibrenew.com/west_la
Questions?
Use the form below or call us to make an inquiry. We'll be happy to help!
MAKE A RESALE INQUIRY AND LEARN MORE
Thank you for your interest in Fibrenew. To receive information about our franchise business and current resale opportunities, please send the form below.
Or, contact us directly to start the conversation: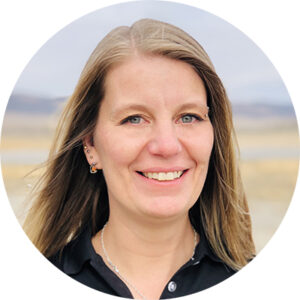 Jamie Myles
Franchise Consultant
jamie@fibrenew.com
800.345.2951 x 102