---
ASKING PRICE: $349,000 USD
Established: 2002
Employees: N/A
Population: 1,265,585
Vehicle: Yes
Business Description
Home Based | Mobile | Restoration Resale
Portland NW and SE will be sold together as two (2) contracts for $349,000 (1,3 Million in Population)
Existing National Franchise brand with 2 territories available in the NW & SE areas of Portland. Fibrenew Portland has been in operation since 1995 operating M-F 8:30-4:30pm. This business primarily works on repair and restoration of leather, vinyl & plastic with a light upholstery component. They restore couches, sectional's, medical office furniture, motorcycle seats, massage tables, RV interiors, aviation interiors & restaurant bench seating. This business works out of an office space but much of the business is a mobile-based operation where work is done on site which eliminates overhead and increases profit margin. Fibrenew has multiple revenue streams by doing work in the automotive, aviation, commercial, residential, medical and marine including established RV dealer accounts. Fibrenew Portland's current owner has established numerous contacts with local businesses in the Portland business & residential community where they get repeat business which make this is a great opportunity for a new owner to come into a an already established recurring revenue stream business, as they already have established roots in the community.
This franchise has an outstanding support system in place with personalized website, management software, testimonials, color eye color assistance hardware and software, business coaching, before & after pictures, on demand technical support and a franchisee platform to connect and work together. Full two week hands on training will be provided by the franchisor.
The Current Owner will provide support on how to determine what jobs can or cannot be done. Additional help with pricing, setting up a workshop, teaching how to do an actual full chair or sofa re-dye, in-person marketing at local businesses, smart inventory practices, finding an upholsterer to team up with, and local suppliers of leather and vinyl will all be provided. Also, how to handle customer service, how to create estimates for both retail and warranty companies out of the field management software and how to set up and use a portfolio for marketing your business. Owner will stay on to transition & work the business for up to 6 months with a contract. Option of up to an additional 18 months business mentoring & coaching, contracted!
Fibrenew has the best professional online presence and current material out of all our competitors. Fibrenew ranks #1 in the leather and vinyl category with Entrepreneur Magazine and #185 in overall franchise listing. Fibrenew is a stable company, operating since 1987 and growing at a steady rate worldwide that are independently owned and operated. This business has operated in Portland, Oregon since 2002. List price for this turnkey business is $349,000.
Fibrenew is a recession resistant, mobile service franchise with 300+ locations that specializes in the repair, restoration, and renewal of leather, plastic, vinyl, fabric, and upholstery. With a rich history that dates back to 1985, we manufacture a highly specialized proprietary product line and have pioneered the repair techniques and exclusive color matching technology that our technicians use every day. Our products, techniques, and color matching technology are what sets us apart and what has made us a leader in our industry.
Portland NW
==> population 509,237
==> businesses 19,959
==> see map and data here
Portland SE
==> population 787,187
==> businesses 20,912
==> see map and data here
Click on the above link for individual territory maps, population, zip code, and business data.
Visit the business's website here: fibrenew.com/portland
DAN & MICAH HOFFMAN: FIBRENEW PORTLAND (VIDEO)
Questions?
Use the form below or call us to make an inquiry. We'll be happy to help!
MAKE A RESALE INQUIRY AND LEARN MORE
Thank you for your interest in Fibrenew. To receive information about our franchise business and current resale opportunities, please send the form below.
Or, contact us directly to start the conversation: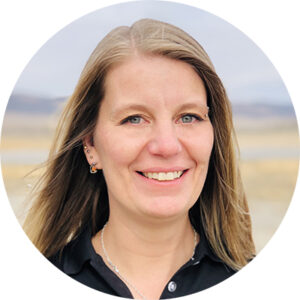 Jamie Myles
Franchise Consultant
jamie@fibrenew.com
800.345.2951 x 102