---
ASKING PRICE: $159,000
Established: 2017
Employees: N/A
Population: 132,605
Vehicle: 2016 Dodge Caravan Wrapped in 2018 - to be negotiated seperately
Businesses: N/A
Reason for Selling: This business has great potential to grow in this area, however I have been given an opportunity in another line of work and I do not have the time and energy for both nor to take Fibrenew Okanagan South to the next level
# of territories and Franchise Agreements: 1
Business Description
Fibrenew South Okanagan's background and description from the owner, Kelsey Enns:
I purchased this franchise in 2017 as a way out of the forest industry in northern Canada. This business has been a great way of supporting my family and has allowed us to get to know many great people and businesses in the south Okanagan community. We have run this business as a husband and wife team with a brief period of having an employee. We found that we preferred the freedom of working by ourselves.
However, there has never been a shortage of work and the potential for the right person to grow this business is undeniable. We have always loved the Fibrenew brand and the very many awesome people that work in head office as well as the fellow franchisees and will most definitely miss the Fibrenew family.
Before starting my Fibrenew franchise, I worked as a machine operator and truck driver. It was a job that involved operating machinery and transporting goods.
Owning and operating my Fibrenew franchise has brought several positive aspects. One of the best things is the opportunity to meet a diverse range of people and hear their stories. I enjoy connecting with customers and learning about their experiences. Another advantage is the ability to create my own schedule, giving me flexibility and control over my work-life balance.
My family has been involved in supporting my business. My wife has helped with administrative tasks, providing assistance with paperwork, record-keeping, and other organizational responsibilities.
One unique aspect of my territory that could be of interest to a new owner is the presence of a mix of marine and RV opportunities. The region boasts numerous large lakes, marinas, camping spots, and RV dealerships. This combination presents a diverse range of potential customers, offering various avenues for business growth and specialization.
Once I find a buyer for my franchise, I plan to shift my focus back to my career as a paramedic. I will dedicate more time and energy to furthering my professional development and contributing to the field of emergency medical services. It will be an opportunity to return to my previous occupation and continue making a positive impact on people's lives in a different capacity.
Listed at: $159,000
Visit Fibrenew South Okanagan's website: www.fibrenew.com/okanagan_s
Learn more about Fibrenew's system: www.fibrenew.com/franchising
What makes this franchise unique: 
Fibrenew has a highly regarded reputation in our industry. With our large footprint across the country, our consistent product innovations throughout the years, to our gleaming reputation online, we are considered the leaders in our category. In fact, Entrepreneur Magazine ranked Fibrenew #1 in the leather, plastic, and vinyl restoration category and #185 for all franchises – which puts us in the top 15% of all franchises globally.
Fibrenew is a recession-resistant mobile service franchise with 300+ locations today. With a rich history that dates back to 1985, we manufacture a highly specialized proprietary product line and have pioneered the repair techniques and exclusive color-matching technology that our technicians use every day. Our products, techniques, and color-matching technology are what sets us apart and keeps us growing as an organization.
MAKE A RESALE INQUIRY AND LEARN MORE
Thank you for your interest in Fibrenew. To receive information about our franchise business and current resale opportunities, please send the form below.
Or, contact us directly to start the conversation: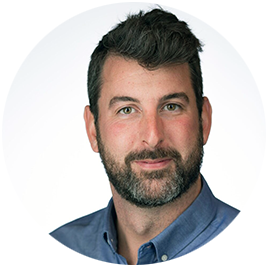 Denver Dominas
denver@fibrenew.com
800.345.2951 ext 102