---
ASKING PRICE: $99,000
Established: 2020
Employees: 1
Population: 333,230
Vehicle: Including a 2013 Honda Odyssey
Businesses: 8,396
Reason for Selling: Retirement
# of territories and Franchise Agreements: 1
Business Description
Fibrenew Midlands background and description from the owner, Ken Reese:
Before starting my Fibrenew franchise, I had a diverse professional background. Most recently, I worked in the Pacific Northwest, selling safety equipment to petroleum and associated plants. Prior to that, I spent nearly 30 years in the pharmaceutical industry, specifically in the cardio/metabolic division.
Owning and operating my Fibrenew franchise comes with several advantages. The best thing about it is the ability to maintain a healthy work-life balance. I have the flexibility to schedule work around personal events and activities that I enjoy. Additionally, witnessing the growth of the business and experiencing its success is immensely gratifying. I have gained the confidence to assess the time and product requirements for each project I undertake.
However, there have been challenges within my territory. I reside in a rural area on the edge of my designated territory, and two of the closest upholstery shops have closed down. As a result, I now have to travel to the other side of my territory whenever I receive a request that requires machine sewing. Furthermore, a significant portion of my territory is rural, which means that the travel time between scheduled calls can be longer compared to more compact territories.
My family has played a role in supporting my business. My wife handles the bookkeeping responsibilities using Quickbooks and ensures that the information from Jobber is accurately transferred to Quickbooks.
If I were to start over, I would consider partnering with external individuals from the beginning. Having business partners such as upholsterers, vendors, and technicians can be beneficial. It would also be essential to have a clear understanding of a solid growth plan and the requirements for running the business successfully.
One unique aspect of my territory that could be of interest to a new owner is the excellent relationship we have established with each of the RV dealers. This connection serves as a significant advantage for generating business. Additionally, the territory encompasses three large lake areas, which presents an opportunity for the new owner to focus on expanding the marine lane of our work.
After finding a buyer for my franchise, my next step in life will be retirement. Although there is still work to be done on my small farm, being busy here is not a problem for me.
Listed at: $99,000, including a 2013 Honda Odyssey
Visit Fibrenew Midlands' website: www.fibrenew.com/midlands
Learn more about Fibrenew's system: www.fibrenew.com/franchising
What makes this franchise unique: 
Fibrenew has a highly regarded reputation in our industry. With our large footprint across the country, our consistent product innovations throughout the years, to our gleaming reputation online, we are considered the leaders in our category. In fact, Entrepreneur Magazine ranked Fibrenew #1 in the leather, plastic, and vinyl restoration category and #185 for all franchises – which puts us in the top 15% of all franchises globally.
Fibrenew is a recession-resistant mobile service franchise with 300+ locations today. With a rich history that dates back to 1985, we manufacture a highly specialized proprietary product line and have pioneered the repair techniques and exclusive color-matching technology that our technicians use every day. Our products, techniques, and color-matching technology are what sets us apart and keeps us growing as an organization.
MAKE A RESALE INQUIRY AND LEARN MORE
Thank you for your interest in Fibrenew. To receive information about our franchise business and current resale opportunities, please send the form below.
Or, contact us directly to start the conversation: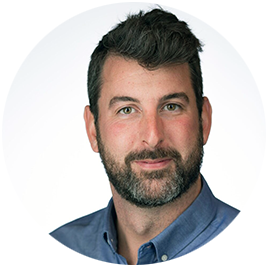 Denver Dominas
denver@fibrenew.com
800.345.2951 ext 102