---
ASKING PRICE: $135,000 CAN
Established: 2010
Employees: N/A
Population: 667,430
Vehicle: N/A
Business Description
Home Based | Mobile | Restoration Resale
19+ years in the area with a great reputation and a healthy amount of repeat clients. Established in 2004, this professional business is sold as four (4) territories. The owner has 3 technicians working the territories.
Having been in the corporate world and confined to four walls, the owners were looking for something out of the ordinary that would be flexible enough to suit their needs. From the first time they started exploring Fibrenew, they knew this was the perfect fit for them. They did not realize that so many things could be repaired, and that they could offer a service in completing the repairs!
The flexibility that owning a franchise gives is one of the many things they treasure most. They can spend time with their family, go on vacation, and still provide excellent service to their clients!
"Here we are, 13 years later and we are still wowed by the restoration we can do." Fibrenew Edmonton Owners
Fibrenew has the best professional online presence and current material out of all our competitors. Fibrenew ranks #1 in the leather and vinyl category with Entrepreneur Magazine and #185 in overall franchise listing. Fibrenew is a stable company, operating since 1987 and growing at a steady rate worldwide that are independently owned and operated. This business has operated in Edmonton, AB since 2004 and the current owner has had it for the last 13 years. List price for this turnkey business is $135,000 each territory.
Fibrenew is a recession resistant, mobile service franchise with 300+ locations that specializes in the repair, restoration, and renewal of leather, plastic, vinyl, fabric, and upholstery. With a rich history that dates back to 1985, we manufacture a highly specialized proprietary product line and have pioneered the repair techniques and exclusive color matching technology that our technicians use every day. Our products, techniques, and color matching technology are what sets us apart and what has made us a leader in our industry.
Edmonton South & Leduc
==> $135,000
==> population 374,298
Edmonton North & St. Albert
==> $135,000
==> population 350,668
Edmonton West & Stony Plain
==> $135,000
==> population 388,445
Edmonton East & Sherwood Park
==> $135,000
==> population 350,453
Click on the above link for individual territory maps, population and business data.
Visit the business's website here: fibrenew.com/edmonton
FIBRENEW EDMONTON: A CUSTOMER SERVICE COMPANY THAT HAPPENS TO RESTORE LEATHER, PLASTIC & VINYL (Article)
Questions? Use the form below or call us to make an inquiry. We'll be happy to help!
MAKE A RESALE INQUIRY AND LEARN MORE
Thank you for your interest in Fibrenew. To receive information about our franchise business and current resale opportunities, please send the form below.
Or, contact us directly to start the conversation: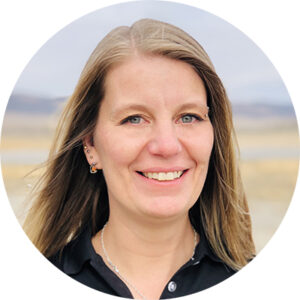 Jamie Myles
Franchise Consultant
jamie@fibrenew.com
800.345.2951 x 102