---
ASKING PRICE: $145,000
Established: 2020
Employees: 4 Sub-Contractors
Population: 302,788
Vehicle: N/A
Businesses: 13,201
Reason for Selling: Going back to flying EMS
# of territories and Franchise Agreements: 1
Business Description
Fibrenew Bozeman background and description from the owner, Genevieve Alexander:
Before starting my Fibrenew franchise, I had a fascinating career as a helicopter pilot. The thrill of soaring through the skies was an incredible experience, but I was ready for a new challenge. Little did I know that this transition would lead me to discover the amazing world of Fibrenew.
Owning and operating my Fibrenew franchise has brought me numerous joys and rewards. One of the best things about it is the control I have over my schedule. No more monotonous days; each day flies by as I dive into various projects and explore the territory while traveling to and from jobs. The sense of freedom and adventure is awesome, making every day a new opportunity to make a difference.
Of course, like any venture, owning and operating a business comes with challenges. For me, the biggest hurdle has been juggling my family's schedule with the business. Being a devoted mother of two young children and having a pilot husband who is frequently away for work, finding enough hours in the day to fully tap into the franchise's immense potential has been a struggle. Although this business has the potential to explode with success in the hands of a dedicated owner, I haven't been able to dedicate as much time to marketing and proactively pursuing specific markets. Instead, my focus has been primarily reactive, responding to job opportunities as they come.
Nevertheless, what makes my territory truly unique is simply unparalleled. I can't imagine a better place for this type of work. The area is experiencing explosive growth, particularly in the higher-end market segment. From magnificent Big Sky lodges and rentals to the luxurious homes and furnishings of Yellowstone Club, there is an abundance of opportunities for leather maintenance programs. As the area attracts more upper and upper-middle-class families, the demand for furniture repair and restoration continues to rise. Even companies in the building industry are swamped with work, booking years in advance. So, the challenge for me has been to figure out which markets to target and how to allocate my time effectively amidst this abundance of potential.
My transition from my previous career to Fibrenew:
After spending 16 years in aviation, I found myself facing a major decision when the helicopter I was flying was slated to move closer to the chaos of NYC from the more peaceful surroundings of the Philadelphia area. Rather than subjecting my family to increased traffic and commotion, I decided to make a change and raise my kids in the tranquility of the mountains. We sold our house and embarked on a new adventure.
Moving to Bozeman provided the perfect opportunity to explore new career options, including researching franchises. After three months of intensive research and comparing different options, Fibrenew stood out as the clear winner. I was drawn to the flexibility it offered in terms of how the business could be run. Whether I wanted to ramp up and stay busy or scale down and enjoy more personal time, the choice was mine. I could manage a team of technicians or work independently. I could specialize in a specific area or cater to multiple markets. The demand in this area was evident, and the competition was scarce. Moreover, I observed how the Franchisor treated its Franchisees, providing constant support, training, and abundant resources. They have lived up to their promises, and my territory has proven to be a fantastic opportunity.
Now, as I face the difficult decision of selling my Fibrenew franchise, I realize that it has been a journey filled with rewarding experiences. The idea of someone new coming to take over the operation and grow it to its full potential is exciting to think about.
Listed at: $145,000
Visit Fibrenew Bozeman's website: www.fibrenew.com/bozeman
Learn more about Fibrenew's system: www.fibrenew.com/franchising
What makes this franchise unique: 
Fibrenew has a highly regarded reputation in our industry. With our large footprint across the country, our consistent product innovations throughout the years, to our gleaming reputation online, we are considered the leaders in our category. In fact, Entrepreneur Magazine ranked Fibrenew #1 in the leather, plastic, and vinyl restoration category and #185 for all franchises – which puts us in the top 15% of all franchises globally.
Fibrenew is a recession-resistant mobile service franchise with 300+ locations today. With a rich history that dates back to 1985, we manufacture a highly specialized proprietary product line and have pioneered the repair techniques and exclusive color-matching technology that our technicians use every day. Our products, techniques, and color-matching technology are what sets us apart and keeps us growing as an organization.
MAKE A RESALE INQUIRY AND LEARN MORE
Thank you for your interest in Fibrenew. To receive information about our franchise business and current resale opportunities, please send the form below.
Or, contact us directly to start the conversation: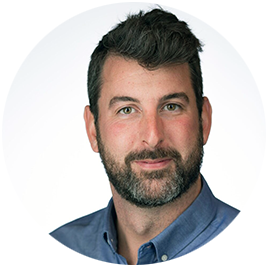 Denver Dominas
denver@fibrenew.com
800.345.2951 ext 102