Fibrenew Provides an Exciting and Supportive Franchise Opportunity for Veterans
For veterans transitioning from military to civilian life, the shift can be profound, encompassing changes in daily routines, responsibilities, and even personal identity. 
The discipline, leadership, and teamwork instilled during their service equip them with valuable skills, but finding an appropriate outlet for these capabilities in the civilian world can be challenging. 
Enter franchising—a business model that often aligns seamlessly with the strengths and experiences of veterans. Here's why a Fibrenew franchise presents a compelling career opportunity for those who've served.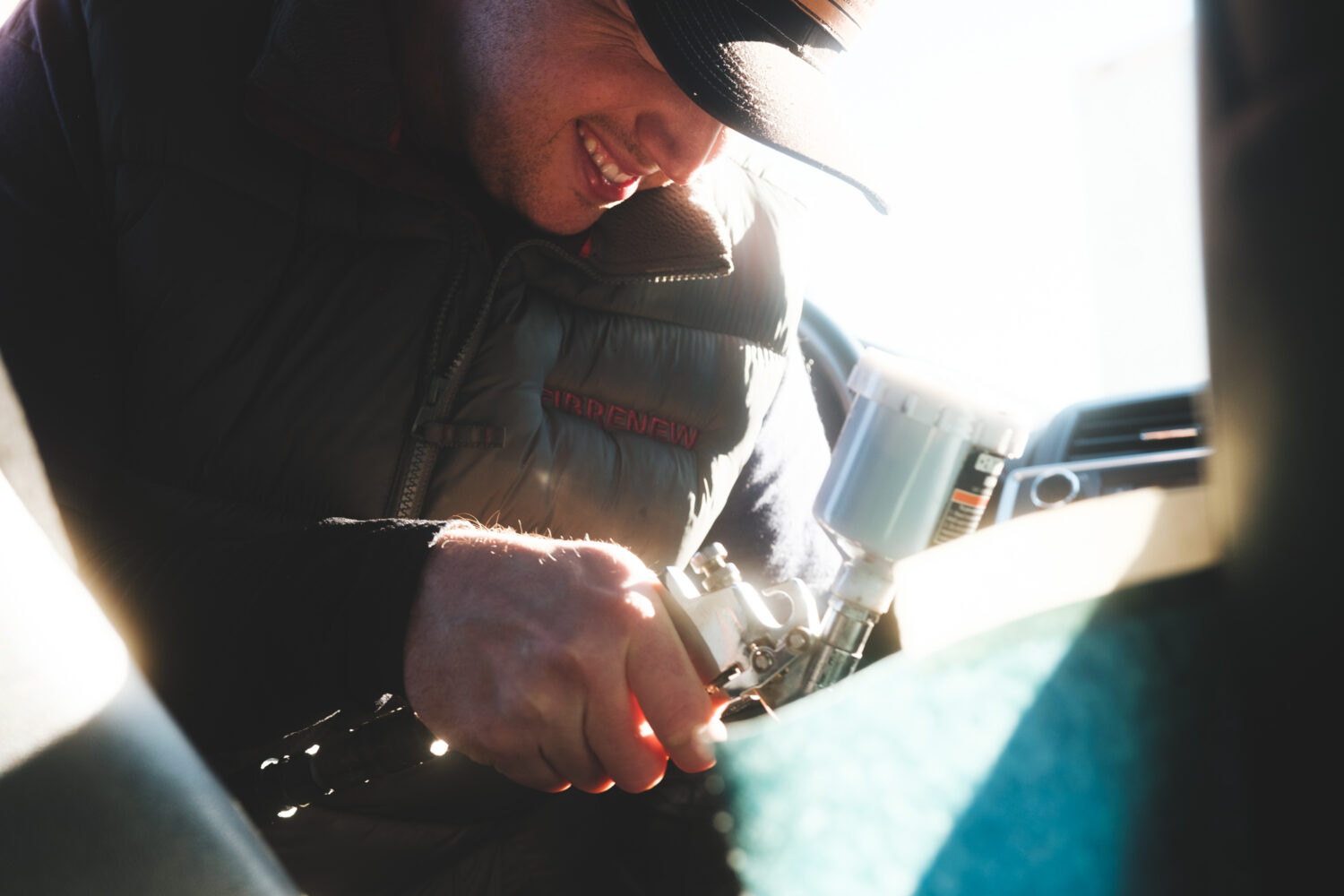 Creating Career Opportunities for Veterans
Transitioning from military to civilian life can be a huge task for veterans. However, many veterans possess invaluable skills and traits that make them well-suited for entrepreneurship. Fibrenew, a leading franchise in the leather, plastic, and vinyl restoration and repair industry, presents an excellent business opportunity for veterans. In this blog post, we will explore the reasons why Fibrenew is a great franchise for veterans, offering a platform to utilize their skills, experience, and work ethic while building a successful post-military career.
Unmatched Support and Training
As a veteran, you are accustomed to structured training and support systems. Fibrenew provides extensive training and ongoing support to its franchisees, ensuring they have all the tools and knowledge they need to grow a business with Fibrenew. From hands-on training to regular communication with the support team, Fibrenew offers a comprehensive support network.
Affordability and Veteran Discounts
Fibrenew understands the financial considerations veterans face when transitioning to civilian life. Fibrenew franchise offers affordable investment options and provides special veteran discounts, demonstrating their commitment to supporting veterans in their entrepreneurial journey. The availability of veteran discounts shows a genuine empathy for veterans and their unique circumstances. We thank you for your service.
Collaborative Franchise Community
Fibrenew fosters a sense of community among its franchisees. The network of fellow franchise owners serves as a support system, sharing experiences, challenges, and positive growth. Many franchise owners find immense value in connecting with other franchisees through events and regular meetings. This collaborative environment allows veterans to leverage the collective knowledge and experiences of others, creating a stronger foundation for their own business development.
Flexibility and Entrepreneurial Freedom
Veterans often possess a strong sense of independence and a desire to be their own boss. Fibrenew provides the freedom and flexibility to run your own franchise, while benefiting from the support and brand recognition of an established company. With the ability to set your own schedule, determine your target market, and build relationships with clients, Fibrenew allows veterans to channel their entrepreneurial spirit.
Fibrenew is a Franchise for Veterans
For veterans seeking a rewarding career after their military service, Fibrenew franchise offers an ideal business opportunity. The transferable skills, comprehensive training, established brand, and flexible nature of the franchise make it a perfect fit for veterans looking to utilize their unique strengths in an entrepreneurial setting. Fibrenew provides a supportive environment, allowing veterans to leverage their skills, work ethic, and dedication to build a thriving business. By choosing Fibrenew, veterans can embark on a fulfilling post-military journey, where they can make a positive impact on their community while achieving financial independence.
To learn more about Fibrenew franchise opportunities, start with our research pages here, or to find out how you can become a part of this thriving community, fill out our form here to start a conversation with a member of our dedicated support team. We'll be in touch to share a free copy of our Franchise Information Report, and to answer any questions you may have. We look forward to hearing more about your business ownership goals and if they can be met by investing in the Fibrenew franchise opportunity!