Treasure Hunting for Old Leather Furniture on Ebay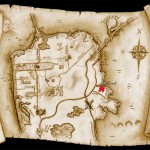 Sometimes furniture is way beyond repair. Either that or the repairs will cost more than the furniture is for. Instead, you may decide to go treasure hunting for old leather furniture rather than having it professionally restored. If you have never used Ebay before, you are in for a treat. The website has numerous options where you can search for an item that you are looking for and then either have the option to buy it now or bid on it.
When considering old leather furniture on Ebay, it may take a while to find because it isn't something that is posted on a daily basis. You need to take into consideration how much you are willing to spend on a piece of furniture. You can't forget to take into account how much it may cost to have it shipped to you. If you find a piece of furniture that is somewhat close to you in proximity, it may end up being cheaper to go get it and load it yourself after you have purchased it rather than having it sent via freight.
One thing about treasure hunting for old leather furniture on Ebay is that you need to be absolutely sure to know what you are getting. You don't want another piece of broken down furniture that you will be disappointed in. Instead, feel free to ask the seller numerous questions and even ask for additional photos. If they are sincerely interested in selling the piece of furniture to you, they should be more than willing to accommodate for your needs.
There are a few things that you may want to ask the seller when you have treasure hunted and found an ideal piece of furniture for your home:
• What are the dimensions?
• Is there any damage to it?
• How did you take care of it?
• Does this come from a smoke free home?
• Does this come from a pet free home?
• What color is it?
• What company manufactured it?
• How old is it?
• Why are they selling it?
These are just a few suggestions to you to ask a seller when contemplating making a big purchase of furniture on the world's most popular auction website. If it doesn't work out for you, there are other treasures waiting to be discovered elsewhere. Happy hunting!
Comments: