Family-Like Support Was Deciding Factor for Jim O'Brien to Invest in a Fibrenew Franchise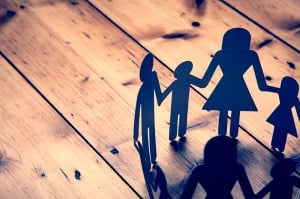 When asked what drew him to Fibrenew, Jim O'Brien mentions the family-like support as the biggest factor. As Jim was exploring new business opportunities, he spoke with several Fibrenew franchisees to learn about their experience the company. After hearing about the great support they receive from Fibrenew head office and reviewing the business model that Fibrenew provided, Jim was convinced that a Fibrenew Franchise was right for him and he made the investment.
Jim's Fibrenew Reading franchise now actively services customers in the Mertztown, PA area with leather, plastic and vinyl restoration services.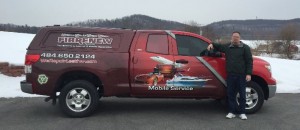 Jim came to Fibrenew from a sweet industry. He was an engineering manager for a chocolate factory for several years where he designed the process and machines involved in chocolate making. After years of factory work, Jim was ready for a new phase of his work life and Fibrenew just happened to fit with some of his personal passions.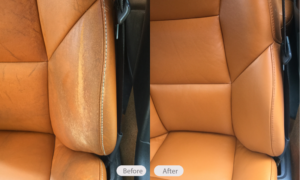 Jim owns several classic cars; three Auburn Cord Duesenbergs from the 30's, a Plymouth Valiant and a Nash Metropolitan. He has his sights set on blending his love of classic cars with his Fibrenew business and breaking into the classic car restoration industry in his area. For now, he is building his business in the commercial, medical and residential markets.
Since coming on board with Fibrenew, he has found that no day is typical. He starts his day at 8:00 am with either administrative tasks like answering emails or by making sales calls to new customers in his territory. With word of mouth, warranty work and internet advertising, his business is really taking off.

Jim's goals for his Franchise include having a few technicians and expanding into more industries but for now he and neighboring Franchisees, Mike and Laura Palahnuk of Fibrenew Allentown are working cooperatively towards building both their businesses.
Jim suggests that anyone considering the Fibrenew Franchise route be prepared to put in the time and effort that it takes to get a business started, but to do so knowing that they will be well supported by the Fibrenew Family.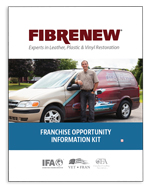 Are you looking for a new career where you can be your own boss and take charge of your financial future? Fill out the form below to download a PDF Information Package and learn more.
Our promise: no high pressure sales calls, just the info you want.
Fibrenew respects your privacy. We may contact you with further info about our franchise opportunity but we will not sell or distribute your personal info to a 3rd party. 
Comments: