The amazing variations of leather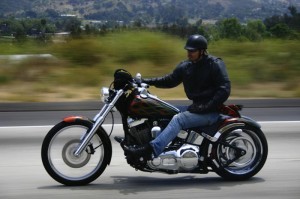 Leather is a material we see all the time; on furniture, in clothing stores and even on accessories. When it comes to accessorizing with leather, there are a ton of great options for everyone out there. Here are some great ways we have seen leather used recently.
The leather jacket: Since the days of James Dean and beyond, the leather jacket has become a fashion staple. Whether it is in traditional black or assorted bright colors, the leather jacket is a fashionable way to keep warm and make a statement.
Phone/iPad Cases: Leather for phones is a blossoming trend; on Pinterest, tutorials for how to make your own can be found. Since the growth of the smart phone, cases have become more of a fashion statement than a necessity. A quality leather case provides protection for the phone as well as a classic statement of good taste for the owner.
Briefcases: Staying organized at work is something many people struggle with and a briefcase can be an excellent option for keeping things in order to and from the office. Many of the more stylish briefcases are made with genuine leather, giving them a professional and high class feel.
Journals: Leather journals are hardly a new product, but lately there has been a huge revival. Writers can be seen scribbling down ideas for the next great story and artists are often spotted sketching in large leather-covered books. The leather journal is a great way to keep your private thoughts and ideas stylishly safe.
Pillows: A well-placed throw pillow can brighten up just about any decorating scheme. Leather throw pillows have been spotted everywhere lately. The lasting quality of the leather is great for pillows that are likely to get moved around a lot, and there is something undeniably classic about a rich leather fabric in any room.
Jewelry and watches: From leather cuffs to fringed leather necklaces to unique colored leather watch bands; our favorite material has been popping up in ensembles everywhere lately. Jewelry is a great way to make a subtle statement with leather. A lot of leather jewelry items can be made at home, such as this necklace. Making your own pieces can be a fun and interesting way to work with leather material.
These are just a few of the great leather goods we have seen recently. When indulging in a beautiful leather purchase, don't forget to consider the upkeep! Keeping leather clean and healthy helps products stay beautiful and last a long time. To ensure your leather goods stay in top shape, avoid cleaning with household products, like cleaning wipes. Stick to basic soap and water instead, which cleans the leather without removing any of the finish. Wiping leather goods down with a damp cloth and dusting regularly are also great ways to extend the life of your leather.
Have you seen any interesting uses of leather recently? Tell us about it in the comments! We'd love to hear from you.