School For Startups Podcast with Fibrenew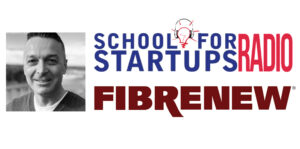 Jim Beach from School For Startups has written a book on the subject of entrepreneurship and business ownership. It was first published by McGraw-Hill in June 2011 and reached as high as number 9 on Amazon's business section.
In promoting the book, he has done over 100 radio interviews, was featured in a UPS commercial, was referred to as the Simon Cowell of venture capital by CNN, and was excerpted by Entrepreneur magazine and the Wall Street Journal India.
In this edition of his radio show, he interviewed Jesse Johnstone, President at Fibrenew. They discussed how franchising works in general, what to look for in a franchise business and much more. We hope you enjoy!