Frank Says: Save Your Hair, Change Your Career
"I wish I would have started this 10 years ago," says Frank Costantino. The 'this' he's referring to is his own business — Fibrenew Pittsburgh East. "I'd probably have a lot more hair, and less grey! I am so much happier now."
Costantino purchased part of an existing Fibrenew territory from fellow franchisee Jeff Hecker. Owning his own leather, plastic and vinyl mobile restoration service has been a life saver for Costantino. Prior to joining the Fibrenew family he had worked for a data centre, on-call 24/7, 365 days a year. Recalling how stressful that was, Costantino says, "I have three young boys who are very athletic. So being out with them at a rink and getting a call saying I had to go in to work … it really took a toll. I was looking for a better quality of life and spending time with my family."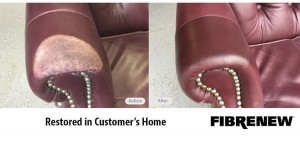 But today? How are things going with the Costantino family? "It's been a complete lifestyle change. My wife told me the boys say I'm a lot happier with my new job," he grins. "Less stress, and more time to get home to them and relax or go skiing."
The reason why he had to change his job is apparent. But why Fibrenew? Costantino admits he first considered investing in a manger-run franchise, but when he started adding up the costs for renting a brick and mortar building, hiring employees and paying franchise fees, he was turned off. He started researching the possibility of a Fibrenew franchise, and immediately appreciated it being a mobile business with low start-up costs and a minimal monthly fee. "I enjoy that the franchise fee is set and not based on how much I'm making," he explains. "Plus, [Fibrenew head office] is there if I need. I can run my own business and still have support systems available in the background."
To get Fibrenew Pittsburgh East off the ground, Costantino completed the Fibrenew Training Program in Calgary. "The training facility is top-of-the-line!" he says. "Everything was available and open 24/7 while we were there." He's also kept in close contact with Hecker, who he did his ride day with in the very beginning. "Jeff, Jennifer and Manni (fellow neighboring franchisees) have been very helpful," he acknowledges, also adding that Hecker often sends referrals his way still today. "He helped me hit the ground running."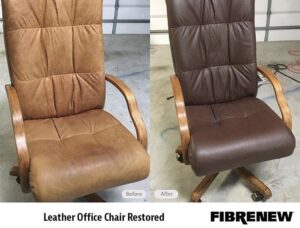 A typical day for Fibrenew Pittsburgh Easy is pretty busy — Costantino estimates about 15 to 25 jobs a week at the moment, consisting of an existing contract with a large local furniture supplier and several other contracts he's acquired from his regular cold calls. "Two weeks after training, since then it's been pretty steady!" he says. "I still don't know for sure how large of a customer base we have here — pretty much everyone I talk to in some way could be a customer of mine! There are endless possibilities. As much as you put into it, you get out of it."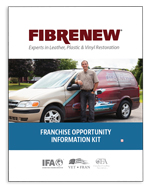 Are you looking for a new career where you can be your own boss and take charge of your financial future? Fill out the form below to download a PDF Information Package and learn more.
Our promise: no high pressure sales calls, just the info you want.
Fibrenew respects your privacy. We may contact you with further info about our franchise opportunity but we will not sell or distribute your personal info to a 3rd party.