Restoring Equality in Franchising: Rose Bambach and LaChaun Steverson Find Empowerment in Owning Fibrenew Franchises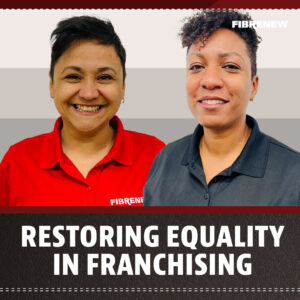 Restoring and repairing furniture, upholstery, and the interiors of cars, boats, and RVs, can be back-breaking work. It's a job you may expect a man to do. So, imagine the customer's surprise when the technician who shows up at the door is Rose Bambach, a small, Hispanic woman eager to take on the tough task.
While some are hesitant when Rose introduces herself as the Fibrenew franchise owner rather than "the man" they expected to be doing the heavy-lifting, a quick show of her past successful projects is all the proof they need to let her do what she does best. By the time the job is done, she's left the customer convinced that there is power behind a female-owned franchise.
Rose bought the Fibrenew location in Ponte Vedra, Florida over two years ago. She says the guidance the brand offers to new franchisees assured her she'd find success as a first-time business owner.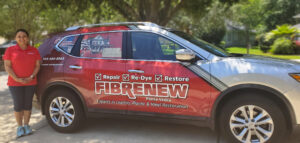 Rose says it feels empowering to know that she's the one making the decisions for her franchise and that she has the ability to prove herself to her customers. The community then helps spread the word that Rose does a great job with her restoration work with Fibrenew, and more customers get excited to work for her because she's a woman.
That same support and encouragement for a female-owned business can be felt in Grand Rapids, Michigan, where LaChaun Steverson owns a Fibrenew franchise. LaChaun has found her community looks for ways to help her business continue to find success, with some customers seeking her out specifically because she's a female-owned small business.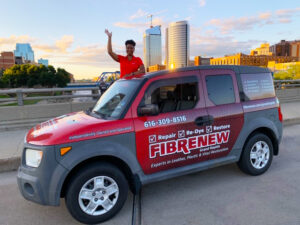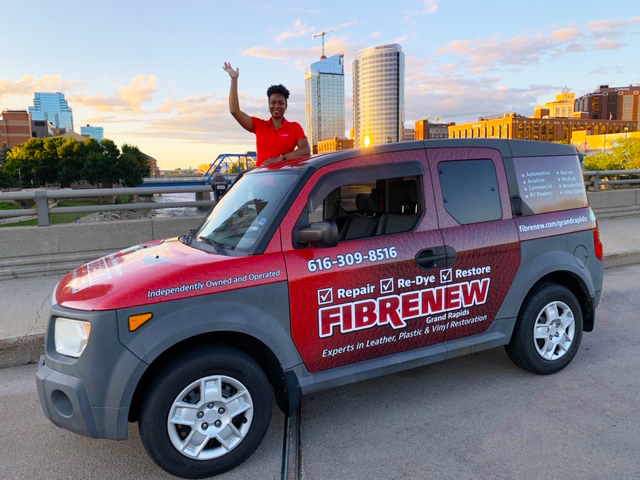 LaChaun knew she wanted to own her own business for years, but didn't want to get into franchising because she thought it was all food and restaurants. That's when she stumbled across Fibrenew. With her schooling background in apparel design and textile sciences and Fibrenew's family-like atmosphere, it was a no-brainer that this was the place to start her franchising journey.
LaChaun now takes pride in being able to connect with her customers on a different level. Even beyond her daily work with Fibrenew, she's even found a sense of community and sisterhood amongst other women-owned franchises in her area.
While owning a franchise may sometimes be seen as a male-dominated role, LaChaun and Rose say it doesn't have to be that way. As long as there's the drive and the will to run a business, the right franchising opportunity is out there, no matter what your background is.
You can learn more about Rose at: fibrenew.com/pontevedra
Visit LaChaun's website at: fibrenew.com/grandrapids
To learn more about Fibrenew Franchising: fibrenew.com/franchising
Comments: