(Podcast) Staying Focused, Positive and Busy in Q1, 2021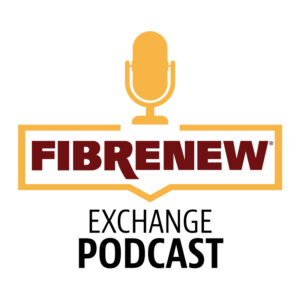 Welcome to 2021 and welcome to a new season of the Fibrenew Exchange Podcast. In this episode we cover the topic of staying focused, staying positive, and keeping busy in Q1 of 2021.
With various forms of shutdowns and restrictions in place in different geographic areas, it's amazing how much we're still able to do with our Fibrenew businesses. You're going to hear from 6 different voices on this show, Al Crnjac of Fibrenew Eastern Ontario, Michael Carter of Fibrenew Loudoun, Chad Hendry of Fibrenew Calgary South, Dan Hoffman of Fibrenew Portland as well as Bruce Nurse and Paul Gingras of Fibrenew's support team. All of them share how they're keeping busy in their franchises, how they focusing on what they can do, how they're adapting to the times, and what they see just around the corner.
There is a tremendous amount of collective wisdom packed into the next 29 minutes or so. We hope you enjoy it and as always, take good care and cheers!
Comments: