(Podcast) Fibrenew's Virtual Training: Feedback from Franchisees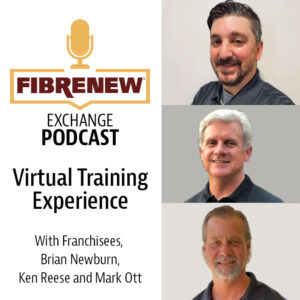 Over our 30+ years of training and supporting Franchisees, Fibrenew has run the gambit when it comes to venue and format in delivering the message, and this past spring, we added a new chapter to that journey with virtual training.
In April, we hosted 250+ franchise partners on Zoom for our annual seminar and it worked better than anyone expected. In May, for the first time ever, we trained 3 new franchisees via Zoom and it worked equally as awesome.
On this podcast, we spoke with those 3 Franchise Partners and had them share their experience with virtual training and hear how their businesses took off immediately afterward.
We hope you enjoy!
Comments: