(Podcast) Fibrenew & COVID-19: Franchisee Anthony Fragola's Plan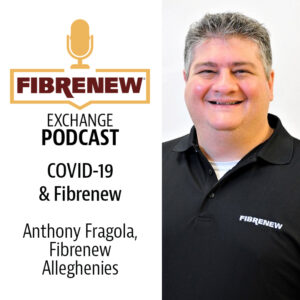 We're having conversations with Franchise Partners to understand how they're navigating this unprecedented period – what March and April looked like for them in their businesses, what's happening now and what their plans are moving forward.
In this episode, we sat down with Anthony Fragola of Fibrenew Alleghenies in central Pennslyvania. He shared many great insights and provided some inspiring ideas on how he's getting back to business safely and methodically. We hope you enjoy, cheers.
Comments: