Learning about leather: not all leather is alike
When considering adding to your leather collection, it's important to know what you're looking for. What type of leather is best suited to your needs? To assist in some of the research, we are showing you the pros and cons of the three main types of leather.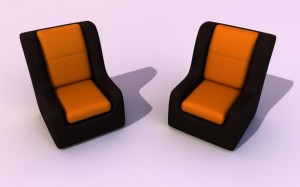 Aniline Leather
Aniline leather is considered the most natural looking leather. Some people refer to it as "naked leather" because of how natural it looks. It is known to be very soft and comfortable. A lot of people enjoy aniline leather because it preserves each marking it receives, making each piece completely unique. While this type of leather can be very visually pleasing, it is a material that is easily stained. If you have a busy family or high traffic in your home, this is a type of leather you may want to avoid.
Semi-Aniline Leather
The main difference between semi-aniline and aniline leather is the light protective coat semi-aniline receives. This protective coat is useful because it makes the material more resistant to strain and stains, which helps it to last longer. The color in semi-aniline leather is also more consistent than in aniline leather. The downside to this type of leather is the protective coat leads to less uniqueness; the leather does not retain markings as well with the protective coat.
Pigmented/Protected Leather
The most durable type of leather available, pigmented leather is covered with a polymer surface coating that contains pigments. This coating gives the leather more resistance to scratching, scuffing or fading. Pigmented leather does not have the unique qualities of other types of leather, as the sealant prevents marks from staying on the material. Pigmented leather is an excellent choice for busy families who have high traffic in their homes. Pigmented leather is easy to maintain and makes for an excellent couch or lounge chair material.
As you can see, there are good and bad aspects to every type of leather available. Being informed about which kind works best for your lifestyle is important when purchasing leather furniture. Happy shopping!