Is Fibrenew A Franchise?
Is Fibrenew a Franchise? Yes!
Fibrenew is a leading franchise specializing in leather, plastic and vinyl restoration. Founded in 1985, we've since expanded worldwide, with more than 300 locations in six countries. We have more than 230 franchise locations in the United States alone, and we continue to expand every year.
Fibrenew franchise takes the time to train all franchise partners or operating technicians to become skilled restoration craftspeople, providing excellent quality care to all customers. Fibrenew is an amazing business opportunity for anyone looking to invest in a popular and fast-growing franchise. The furniture repair and upholstery industry is valued at $2 billion a year in the U.S., and the potential for growth is clear.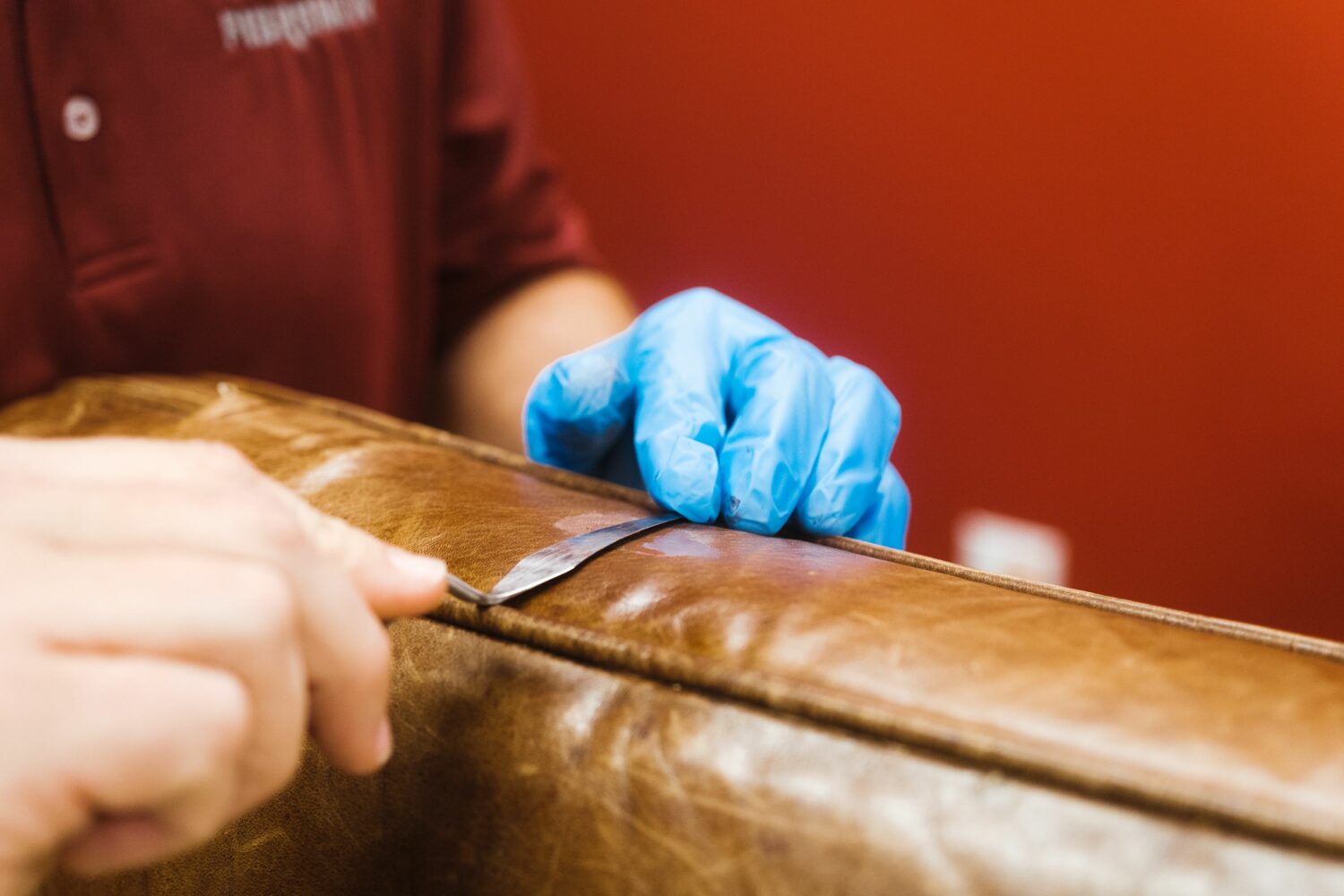 The Demand is Everywhere
Picture any residential or commercial space, and you'll see home or office furniture with leather or vinyl components almost everywhere. And that's not all. The interiors of most businesses, cars, or even boats, contain parts from leather, vinyl, or plastic. When they age or see heavy use, dirt can build up, tears can occur, and surfaces can wear out over time. Restoring furniture is a cost-efficient and practical solution to a common issue that families and businesses face. The demand for leather, plastic and plastic repair is therefore immense. Because Fibrenew provides quality services that address clients' needs, the customer base for Fibrenew is tremendous!
At Fibrenew, we provide an essential service to your community, across a broad range of products and settings. We have a customer base that extends from residential home furniture repairs – your favorite leather couch, for example – all the way up to commercial aviation or marine repair – the leather interiors of a commercial jet, or the vinyl seating of a ferry or speedboat. The list goes on – medical furniture, vinyl window and siding repair, restaurant booths – our customer base is everywhere, and our quality repair and restoration services offer a welcome alternative to replacing your product.
Why Fibrenew Franchise?
If you're an entrepreneur looking to invest in the repair and restoration industry, Fibrenew is the franchise opportunity you've been waiting for. The benefits of going with an established franchise are tremendous – you get the resources and support of a worldwide brand with a proven business model behind them.
At Fibrenew, we've been active and in-demand for more than three decades. Not only have we used that time to hone our business model, we've also developed a broad network of customers. For every new franchise, you get to draw from our network of established client relationships right from the very start. Think of the time and money saved developing a customer base when it's already there waiting for you.
As a franchise looking to expand, we also pride ourselves on our affordability. Our financial requirements and fees are smaller than the average franchise. In addition, no storefront is required. Your franchise can be set up from home or a mobile unit. You only need one employee – you! – to run a Fibrenew location. You won't get weighed down in overhead costs as you get your business off the ground either. We want your franchise to grow, and have designed our business with practicality, efficiency, and affordability in mind.
Ongoing Franchise Support
At Fibrenew, we want your franchise location to grow to its fullest potential, and we understand that delivering a quality product is the foundation of a new business. We provide extensive training in the craftsmanship of restoration and repair.
We feel very confident in our training programs, in fact, you don't need any previous experience in restoration or repair to get involved. We'll teach you what you need to know to be an expert in the craft of restoration, as well as the craft of running a business to its highest potential. The only real stipulation we have is that you can't be colorblind.
Join the Fibrenew team today. You'll always have the support of our experienced and knowledgeable staff, and all the resources of a global franchise behind you.
Learn More about Franchising with Fibrenew!
For over three decades, Fibrenew has been providing a quality and essential service to communities around the world. Our commitment to the craft of restoration has allowed us to expand to six countries and more than 300 locations, earning us a high ranking in the coveted Entrepreneur Franchise 500 for years in a row.
If you're interested in learning more about franchising with Fibrenew, you can begin right now by filling out a franchise inquiry form. Once it's determined that you meet the financial requirements and are prepared to make the investment, we can begin the conversations about training and getting your very own Fibrenew location up and running. We hope to hear from you soon!
Comments: