Interview With The President Of Fibrenew
President of Fibrenew, Jesse Johnstone, Talks Fibrenew
With more than 300 locations across the U.S. and throughout the world, Fibrenew has grown into an internationally renowned company providing vinyl, plastic, and leather restoration services to both private individuals and commercial clients alike. But it's more than a business – Fibrenew offers franchisees a chance to have flexibility and control in their careers. Keep reading for an interview with Fibrenew President Jesse Johnstone, and learn how you can become a Fibrenew franchise owner.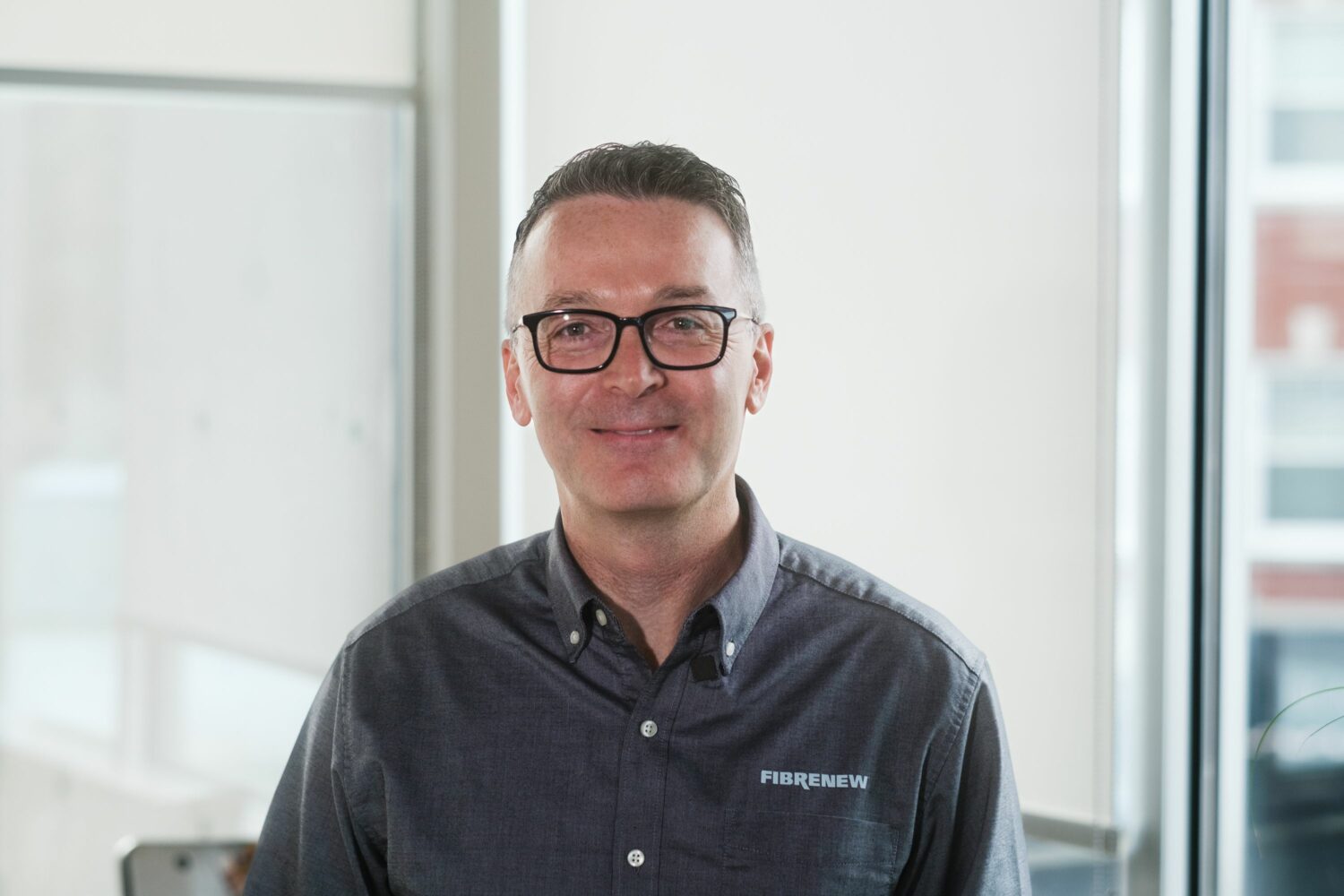 How do you see Fibrenew growing?
I see lots of opportunity for growth, primarily across the U.S., but lots of international opportunities as well. We're at a point where our service is very much needed, meaning people are happy to turn to restoration as an alternative to replace their damaged goods. It saves people money, time, and hassle. There's an environmental aspect of what we do as well, because we keep items from ending up in landfills, which is something consumers are appreciating more and more.
On the franchise growth side of things, more and more people are wanting to gain a sense of control, flexibility, and freedom in their careers. They want to get out of corporate America and really build something of their own, so there's a lot of potential for the business at large.
What kind of support can franchisees expect from onboarding and going forward?
When it comes to support, we're really second to none in the industry. There are a ton of support options from the very start. We have an onboarding team and an online platform that guides you through all the steps to get your business set up. There are two weeks of training where you'll learn all the fundamentals of the trade, from the products we use to the different materials you'll see in this business. The first year of operation is guided by a support coach. We have weekly scheduled calls where you can learn something new about the business. We have annual seminars and conventions. We also have on-demand support, so help is always just a phone call or text away.
What draws customers to Fibrenew?
We started franchising in 1987, so the concept has been proven and refined throughout the years. We know that brand recognition is very, very firmly established, so we're becoming more and more the company to turn to when it comes to leather, plastic, and vinyl restoration for furniture, vehicles, boats, RVs, you name it. We're in almost every major city across the U.S. and Canada, and we provide services for residential and private work, as well as for nationwide retailers and companies. Fibrenew has actually even become a verb. Someone will say, "I need my couch Fibrenewed." It just means there's work out there, and people are turning to us.
What makes Fibrenew a recession-resistant business model?
We've been through many twists and turns of the economy, from extreme highs to extreme lows, and we've always grown through it all. When times are a little bit leaner, people want to hang on to pieces rather than replace them. And when times are high, and the economy is strong, people want to keep their items looking good. So there's always a demand for our services, no matter what's going on in the economy.
Why is now a good time to invest in Fibrenew?
The demand is there from consumers and businesses alike. A lot of franchisees looking at us are really interested in that sense of control. They don't want to work in a corporate job with more and more demands put on them, usually for less and less pay. And it's just a fun business to be in, and it's never boring. There's always something new!
Learn More about Franchising with Fibrenew!
If you're ready to start franchising with a fun business with high growth potential and plenty of flexibility, learn more about how you can invest in Fibrenew by visiting our research pages here. You can ask the Fibrenew franchise team any questions you might have about the brand and what it takes to run this business by filling out our form here. Our team will be in touch with more information about the Fibrenew franchise opportunity and answer any questions you may have. We look forward to hearing from you!
Comments: