Husband and Wife Franchise Team are Defining Success with Fibrenew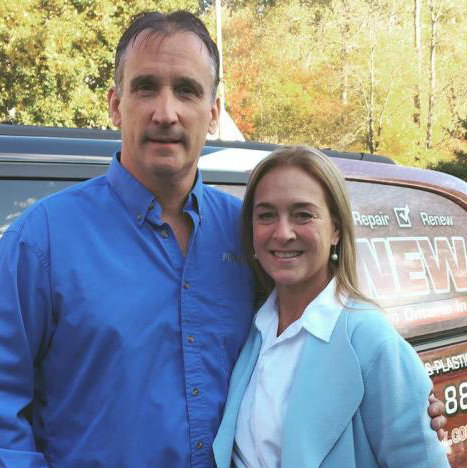 For husband-and-wife team Al and Isabelle Crnjac, their franchise story is an intergenerational one. Al started working with Fibrenew in 1992 as a technician, and they purchased their first franchise in 1993 in Canada's capital region. They now own three Fibrenew franchises – Eastern Ontario, Ottawa Valley, and Ottawa.
A big appeal of the franchise model was the flexibility it offered. "We were looking for a business that would allow us to manage our time with our kids and our personal lives," Al shares. Furthermore, the couple knew that if their children wanted to join the family business, there would be room for them there. "As teenagers during summer breaks, all three boys work in helping us grow the business," says Al. "Two of them are now part of the team and are really good at it."
It's clear that the Crnjacs love what they do and couldn't imagine wanting to do anything else now. Al offers sage advice for those thinking about getting into the franchise game with a spouse or family member: "A partnership is not always easy, but like any marriage, if you work hard at it, you will reap the rewards.
The Crnjac's business success to-date is truly inspiring. After over two decades in the business, they're still growing, enjoying the process, and leading by excellent example for fellow Fibrenew Franchise Partners.
To contact Al and Isabelle, visit them at fibrenew.com/ottawa or fibrenew.com/eastern_ontario
Comments: