Growing Together: Attracting the Right People to Join the Business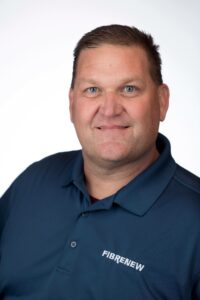 As featured in Franchise Consultant Magazine – by Jill Abrahamsen
Fibrenew recently celebrated an impressive milestone — the opening of its 300th location. The Canadian-based leather, plastic, and vinyl restoration brand has enjoyed consistent growth since it started franchising in 1987 and plans to enter new markets across the U.S. and globally. So what's the secret? "First and foremost, it's bringing in the right people to the business — both franchise owners and support staff," says Matt Woodcock, Fibrenew franchise developer.
Woodcock says that remaining true to Fibrenew's vision and staying away from chasing categories, trends, or fads has also been key. "We lead with empathy and always do what's right — not necessarily what's easy — for the sake of the long-term vision. We think in 10, 15, 20-plus year terms and believe that's part of the reason we have grown every single year for the past three and half decades."
Fibrenew's team takes an individualized approach to support because of its unique nature. For example, there are many options for scaling, from adding more services and employees to increasing territory size. "We know that what works for one franchisee won't necessarily work for another."
Along with having a niche, in-demand service, and a flexible, mobile model, franchise owners are happy to own a green business. Last year alone, the company helped save more than 91,000 dumpster bins worth of damaged furniture, automotive components, marine seats, medical beds, and more from ending up in landfills.
Woodcock believes that the future is bright for Fibrenew. "Even though we're firmly established in the U.S. with 225 locations, we still have room for another 300-plus franchises," he says. "In many ways, it still feels like we're just getting started."
For more information about Fibrenew franchising, please visit: fibrenew.com/franchising
Comments: