From a Background in Manufacturing to Fibrenew Franchise Owner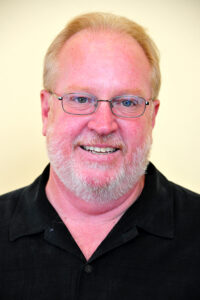 At Fibrenew we are big on supporting one another. In doing that, we would like to share spotlight interviews with our amazing franchisees. Today we are talking looking at Steve Kostecki and his Fibrenew Franchise of Inland Empire, California.
Steve came to the Fibrenew family after a long and successful career in the plastics manufacturing industry. He spent the last few years in his previous job as VP of Operations, supervising three plants that made plastic bottles for the pharmaceutical and vitamin industries.
The Inland Empire Franchise has been in operation since 2009. Steve says there is no such thing as a typical day for him. Each day brings something new. Some mornings he is in his office, in the afternoon he may be on the road criss crossing his territory which spans the very eastern edges of the greater Los Angeles area.
Steve looked many different franchise options when he was exploring a new career. He wanted a franchise that he could work on his own. After looking after 250 employees at his previous job, he wanted it to just be him operating it to start with. Knowing that he was mechanically inclined, he wanted something that would utilize those skills, but something in a different industry, something that presented new challenges.
Having two franchise territories, Steve says he wants to eventually hire a technician to do the day-to-day work while he oversees the operations. For now he is content to continue growing his business and expanding his clientele in all the markets Fibrenew works within.
Steve's advice for new Franchisees is that they persevere through the first few months. Never quit practicing your skills, doing sales calls, expanding your skill set and more. Take your training and your ride along day opportunity seriously. It's all very worthwhile in the long run.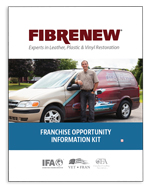 Are you looking for a new career where you can be your own boss and take charge of your financial future? Fill out the form below to download a PDF Information Package and learn more.
Our promise: no high pressure sales calls, just the info you want.
Fibrenew respects your privacy. We may contact you with further info about our franchise opportunity but we will not sell or distribute your personal info to a 3rd party. 
Comments: