Freedom & Flexibility: For Fibrenew Franchisees, Business is Personal
Written by Jill Abrahamsen for Franchise Consultant magazine
Unlike most other franchise brands, Fibrenew offers its franchisees a remarkable level of creativity and the opportunity for innovation in their work. The unique business model gives owners freedom of choice about the type of clients they pursue with tons of flexibility in their schedules. That freedom, combined with a warm and welcoming culture has been instrumental in propelling the mobile brand across North America, now with more than 300 locations. These happy Fibrenew franchise owners featured here weigh in on the culture and their experiences with the brand.
Bill Bedsole
FRANCHISEE SINCE 2018
LOCATION: Fibrenew Palatine in Illinois
ON FIBRENEW'S CULTURE: Fibrenew's culture is one where everyone works together and genuinely wants everyone to succeed.
WHY FIBRENEW: Fibrenew was particularly appealing because every day is different, I get to work with my hands, and I don't have to pay more to the corporate office because of the flat monthly franchise fee.
THE BEST PART: The future of Fibrenew Palatine is 100% based on where I want to take it, and that is very freeing.
"My biggest regret is that I didn't start my franchise 10 years sooner. It's been the best career decision I've ever made."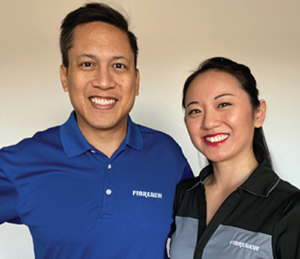 Sam and Lisa Orpilla
FRANCHISEES SINCE 2022
LOCATION: Fibrenew Rocklin in the greater Sacramento area
ON FIBRENEW'S CULTURE: Despite being a worldwide company with 300-plus franchises, Fibrenew feels like a small family business that cares and supports its franchisees.
WHY FIBRENEW: Investing in a franchise was a great combination of low starting costs and existing infrastructure for a path to success.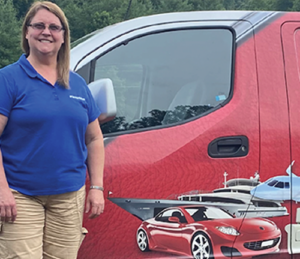 Julie Kapugi
FRANCHISEE SINCE 2017
LOCATION: Fibrenew Asheville in North Carolina
ON FIBRENEW'S CULTURE: I've found the culture to be collaborative and supportive. I liked the vibe I was getting during the investigation stage even though I wasn't particularly focused on corporate culture initially.
WHY FIBRENEW: I like to work with my hands, and this is the option that kept bubbling up to the top.
THE BEST PART: I've met some really interesting people. I also like the flexibility of setting my own schedule and taking time off when needed or for travel.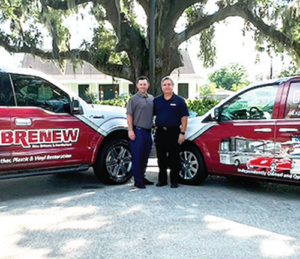 Drew and Ray Milligan
FRANCHISEES SINCE 2022
LOCATION: Fibrenew New Orleans & Northshore
ON FIBRENEW'S CULTURE: It's helpful, fair, collaborative, and developmental.
WHY FIBRENEW: The company gives us so many venues to create revenue depending on what fits us best.
THE BEST PART: We love identifying a problem, making a plan, and executing it.
"You must have a shared vision so everyone is rowing in the same direction."
---
To receive more info about Fibrenew, including a free (and no-strings-attached) Franchise Information Report and access to exclusive content, hop over here: https://www.fibrenew.com/franchising/request-franchise-information/
Comments: