Fibrenew: One of the Original 'Green' Companies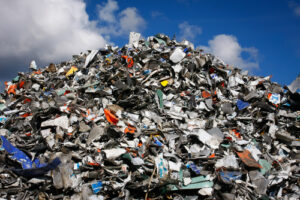 Long before the marketing departments of many large corporations touted their green nature, Fibrenew was playing its part to help save the environment. The mobile service company, which was founded in 1987, specializes in restoring damaged leather, plastic and vinyl. The company's service helps save thousands of items from ending up in landfills each year.
"It's win win." says the company's CEO, Michael Wilson. "We have built our business by offering a service that everyone needs. There is leather, plastic and vinyl everywhere that becomes damaged at some point in its lifecycle. Its in homes, offices, clinics, hospitals, boats, planes, trains and automobiles, you name it. Fibrenew helps customers save money, time and the environment by restoring damaged items and we make a living doing it. Everybody wins."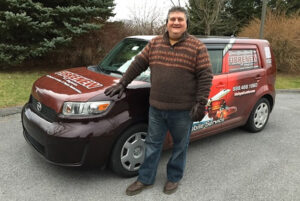 "We now have over 240 Fibrenew technicians around the world. We repair somewhere in-between 1000 and 1200 items per day. That's over a quarter million items each and every year that are repaired instead of being replaced and thrown out. It's mind blowing to think about how much we've saved from landfills since our inception. What we repair are items that can't be easily recycled. It's leather furniture, it's vehicle interior parts, it's plastic storage tanks, car bumpers, vinyl siding and more. All of these items, once damaged would be destined for the dump, but we intercept them and bring them new life."

According to the EPA, furniture is the number one least-recycled item in a household accounting for 9.8 million tons (4.1%) of household waste in the US. Many consumers are still unaware that rips, fades and stains in leather can be renewed. Same goes for scratches, cracks and holes in plastic and vinyl items. Fibrenew is able to repair damaged items in customers' homes and businesses. This saves the hassle of customers hauling items to a repair shop. The trained technicians come to you instead.
"We do a tremendous amount of pet damage repair jobs in homes. Cat scratches, dog bites and the like and our customers love us for that", he says chuckling. "One of our specialty areas is repairing holes in vinyl siding and window frames caused by hail storms or accidents like rogue golf balls or weed trimmers. We estimate that we saved insurance companies and home owners at least $5 million dollars last year restoring vinyl siding from hail damage. And that's just a portion of our overall business."
With tightening operating budgets, hospitals and medical clinics are turning to Fibrenew to restore the vinyl on examination tables and chairs. Wilson adds, "We have designed speciality products and techniques that cater specially to the medical industry. We did this because we were astonished over the amount of waste there was in the industry – in terms of items being thrown out and the amount of money it was costing to replace medical equipment. We recognized an opportunity to help restore damaged items, not to mention to help health care facilities save countless amounts of money by restoring instead of replacing."

Before Fibrenew started offering these services, items such as damaged vinyl siding and medical equipment vinyl were being thrown out. The plastics in these items take hundreds of years to decompose and do nothing more than pile up in landfills.
"The positive environmental impact of what we do is huge and we're proud of it." says Wilson. "I grew up as a bit of hippie so I connect with all this. It means something to me and it means something to our company and the cool thing is that we've been doing it for nearly 30 years.
"Through every rise and fall of the economy over the past 3 decades, our company has grown. There is always a demand for our services – even more so when the economy is on shaky ground as consumers and businesses would rather restore than replace. We're here to help no matter what the economy is doing and by extension, we're here to help save the environment, always."
Fibrenew has leather, plastic and vinyl restoration technicians in most major cities across North America. To find one near you, visit: www.fibrenew.com
Comments: