Fibrenew Makes A Perfect Family Business
Opening a Business with Your Family
Having a family and starting a business can be two of life's greatest adventures. Franchises themselves operate in many ways, like families do, where resources are shared and wisdom is passed down, so it makes sense that many of our Fibrenew franchises are family businesses. It's a great idea on so many levels. The franchise experience allows you to create your own career for yourself, and it can be incredibly fulfilling to create it together with someone you love.
As a family member, finances become even more important, and the Fibrenew franchise experience allows you to create inter-generational wealth, as well as a skill set that can be passed down through the family. At Fibrenew, we want your entrepreneurial dreams to flourish, whether on your own or shared among your family, and we've designed our franchise model to encourage family businesses.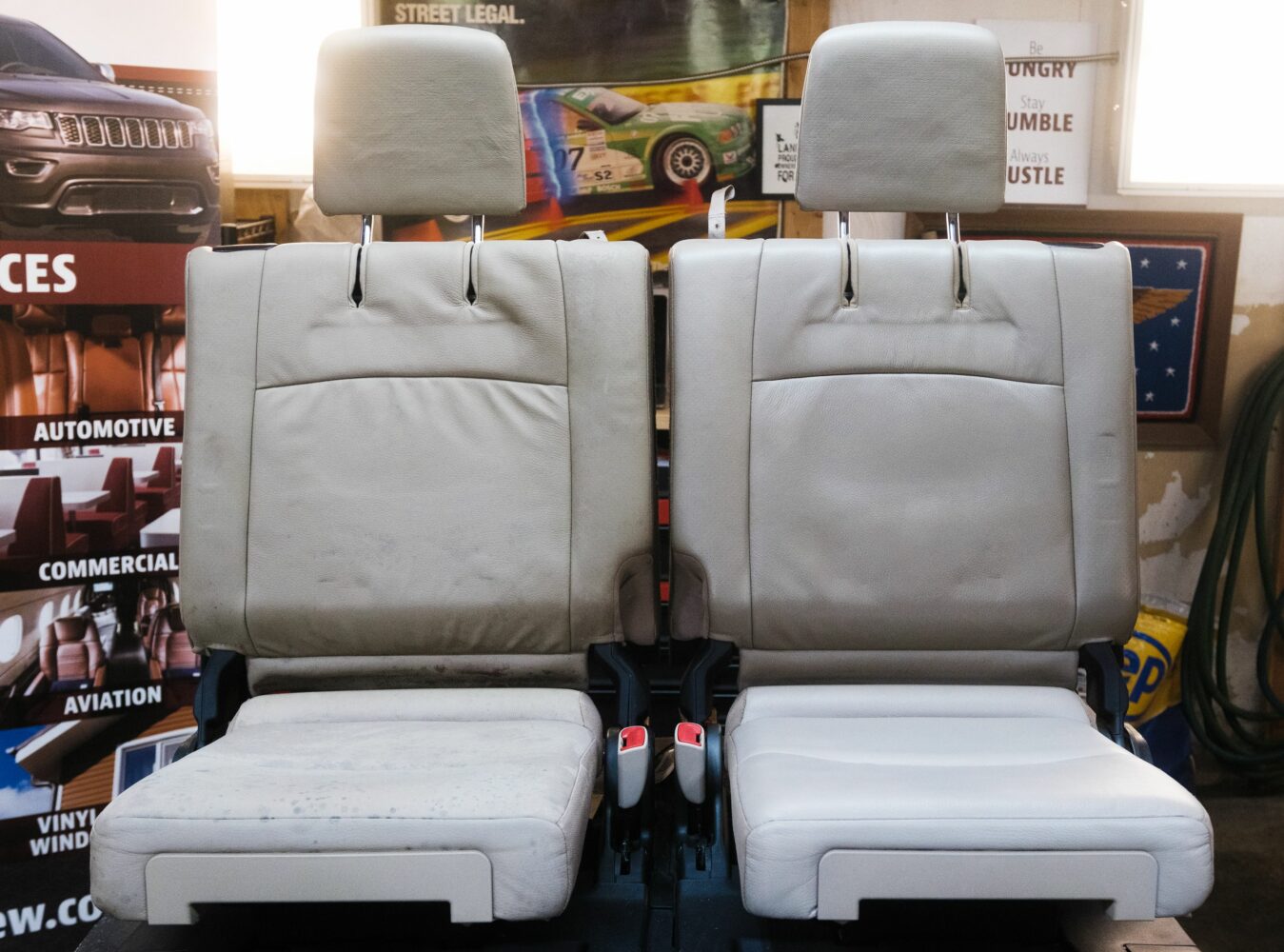 Open a Family Business with Fibrenew
We are the world's largest leather, plastic, and vinyl repair franchise in the industry. Since 1985, we've been providing high-quality repair and restoration services to communities far and wide. Now with over 300 locations in six different countries, we're a multi-national operation and we're excited to continue growing into new marketplaces.
Fibrenew is the perfect franchise for a family business, whether it's a father-son duo, a couple working together, or simply a business you can one day pass down to a family member. One of the greatest qualities of the franchise experience is the freedom to be your own boss and set your own rules as a business owner. Imagine being able to provide that independence not only for yourself, but a loved one as well. Many of our franchisees have done just that, and it's a fulfilling experience.
There are a lot of responsibilities that come with having a family, we know how it is! This is one of the reasons why, at Fibrenew, we pride ourselves on our affordability. Compared to other franchises in the repair and restoration industry, our financial requirements and fees are smaller. You don't need a storefront or a large team of employees. In fact, your Fibrenew franchise could be run by just you and a family member. All in all, you won't be burdened by unnecessary costs, and the Fibrenew franchise experience can help you provide your family with the financial security you need.
Flexibility
We've designed our business model to be as flexible and nimble as possible, which can be great for a family business. For one, there's no storefront necessary, we're a mobile-based franchise, which means you operate your franchise out of your vehicle. You won't have to worry about being stuck at the office and losing precious time away from your family. As a business owner, you get to set your own hours and maintain your own customer relationships, allowing you the flexibility you need to plan around family commitments. If you want to hire a family member, great! If they need to take some time off, great! You can create your own career path together. It's a rare thing in the workforce to find a balance between work and home life, but at Fibrenew, you get to dictate all those terms for yourself.
Comprehensive Training
The Fibrenew franchise team is a diverse and eclectic bunch. Our franchise partners have left other careers to pursue a more independent path in the franchise world, and they've found a home in Fibrenew. Our team is made up of everything from former auto mechanics to carpenters, firefighters, teachers, and the list goes on. We're proud to have designed a business that's very accessible to anyone who's interested. You don't need any previous experience in the repair and restoration industry. Our training program is comprehensive and thorough, and we're confident you can become an expert if the will is there. If you want to start a Fibrenew franchise with a family member, we'd love to train you both! Imagine how fulfilling it could be to create a new career path together with someone you love.
Ongoing Support
We know that a franchise network is only as strong as its franchisees, and we're proud to have designed a support system that will help every franchise partner reach their greatest potential. Beginning with our comprehensive training program, every franchise member gets the benefits of joining a multi-national team with years of experience under our belts. Once you're up and running, we host a weekly company-wide Zoom workshop where we can all share ideas, discuss business strategy, and collaborate as a team. We also host annual seminars where we come together and plan for the year ahead. Perhaps most important of all, any time you're in a jam, we have a robust field support system in place, from on-demand phone, text, email, video lines that all link directly to headquarters.
We also encourage a team spirit among our franchise partners, and it's very common for our franchises to develop lasting peer-to-peer relationships with each other. Our decades of experience in the business have taught us how valuable it is for every franchise investor to have the support they need, and at Fibrenew we've created a support system that is as thorough and helpful as possible.
Franchise with Fibrenew
Interested in franchising with Fibrenew? Since our humble beginnings in 1985, we've grown to become the premier franchise for the world's largest leather, plastic, and vinyl repair. The demand for our services is universal, from schools, to nursing homes, to restaurants, care, fishing boats, and vacation homes. If you, or you and a loved one, are driven self-motivated entrepreneurs, the business opportunity couldn't be greater. To learn more about franchising with Fibrenew, visit our research pages here. If you're ready to start your own family business with Fibrenew, fill out our inquiry form here. We look forward to hearing from you!