Want To Feel Good At The End Of The Day?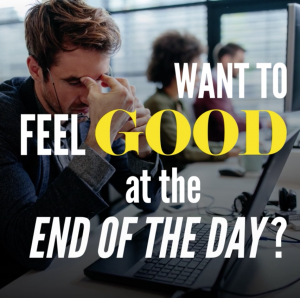 We've all been there. Long days of frustration at a job we don't want. Expense reports, time sheets, holiday request forms, pointless meetings, mundane tasks, email chains, dictated overtime…it doesn't have to be this way. It can stop.
With Fibrenew, you can own and operate a green business that makes a difference and provides a much-needed service to your community. You can control your own schedule, set your own hours and actually take pride in what you do. It's possible.
What is Fibrenew?
We restore leather, plastic and vinyl…and it's everywhere. Take a look around. You'll see it in homes, cars, offices, restaurants, clinics, schools…on and on. The best part of our renewal service is that it provides consumers an option to restore damaged items and save money over the cost of replacement. Plus, it keeps tons of damaged leather, plastic and vinyl goods from ending up in landfills. It's win-win.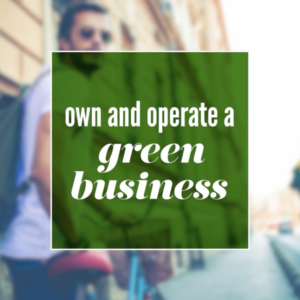 Is This a Job Offer?
It's actually an opportunity for you to invest in your own niche service business. You'll work for yourself but not by yourself. Fibrenew will give you the products, training and support you need to build and operate your very own business.
How Do I Run The Business?
It's very simple and efficient. It's a mobile business that you will primarily operate from a vehicle. No big overhead in having a shop space, no employees to manage and no utility bills. You'll go from home to home and business to business throughout the day helping your customers. Fresh air, sunshine, meeting new people…it's never boring…it's freedom…it's unique…it could be for you.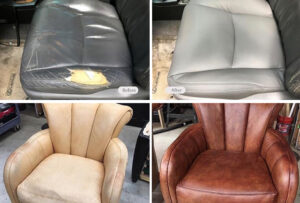 Is This Fake News?
Nah, anything but. We have been in the industry since way back in 1987 and now have over 240 independent franchises in operation today. It's real.
What's Next?
Complete the '9 To Know' below. This will help answer more questions and provide further info. We look forward to maybe connecting with you soon.

Join us on social!
Learn more about Fibrenew
Talk with us
9 to Know
Answer these nine questions to see if Fibrenew would be a good fit for you:
1/9: Do you enjoy working with your hands?
Next >
Fibrenew respects your privacy. We may contact you with further info about our franchise opportunity but we will not sell or distribute your personal info to a 3rd party. 
Comments: