Building a White-Glove Service Business: Warren and Stephanie Rosenthal
Meet Stephanie and Warren Rosenthal, the dynamic husband and wife team behind Fibrenew's successful Indianapolis Metro North franchise. When they're not busy providing top-notch repair service for a growing, upper market clientele, the couple still finds time for weekly outdoor adventures like hiking and kayaking.
Joining the Fibrenew family is not this couple's first entrepreneurial effort either–they previously owned a window cleaning business in the same region. If you wonder what it takes to share the responsibility of running a business as a couple, while retaining the ability to put time with family first, you'll definitely want to check out Stephanie and Warren's story:
Finding Fibrenew

When asked how they first became aware of Fibrenew, Warren recounts how he was in the middle of a career change. He had acquired his real estate license, and after a little while realized it wasn't quite the right fit. They were also doing some investing and fixing up rental properties at that point. Approaching their anniversary, they decided to treat themselves by fixing up their torn Natuzzi leather sofa. When the Fibrenew technician came out to service it, they were intrigued and asked lots of questions about the business model. Warren dug a little bit deeper with some online research and discovered their region was an available Fibrenew territory. They did their homework and before long it was clear they had a new calling.
Challenges Along the Way
To their advantage, the Rosenthals had an existing knack for running a service-based business from their time working in residential window cleaning. However, taking on Fibrenew's product knowledge was a bit daunting at the start. There was plenty of information to digest–everything from color matching to organizing their first shipment of supplies. It was challenging, but exciting too, and they got the hang of it all pretty quickly. Warren had received his technical training at this stage, but Stephanie had not. Her training turned out to be of a more direct nature. She learned the trade by observing Warren at work. Now she can readily answer any customer's question when she's fielding inquiries and setting up appointments.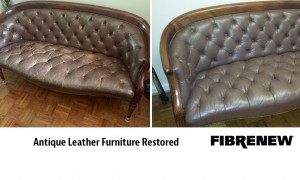 When they describe their working relationship, it's clear that they've struck a great balance. They leverage each other's strengths, and as Warren aptly puts it, "We like each other. You're supposed to love your wife, right? I also like her." Even after spending an entire day together at work, they still spend most of their time together, and with their kids. According to them, it's key to know when to turn the work switch "off" – and with a lifestyle franchise like theirs, that's quite possible.
Marketing Fundamentals and Networking
The fact that the Rosenthals offer exceptional customer service is a huge contributor to their success. They've also combined their passion for helping people with some tried and true marketing tactics. Using channels like direct mail, and garnering positive online reviews helps them develop great repeat and referral business, often with wealthy clients who consider their furniture a true lifetime investment. Similarly, they've found great allies with local furniture stores, helping them diffuse tense situations with upset customers (often when the problem relates to a manufacturing/warranty issue, not the sales experience itself).
"Sure, we do have some good ideas about techniques, but it's in how we take care of people."
– Warren & Stephanie Rosenthal
Franchise Owners, Fibrenew Indy Metro North
Highlights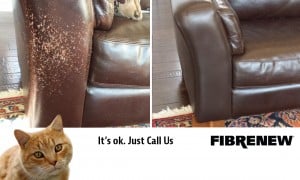 For Stephanie and Warren, a major part of Fibrenew being a great fit is flexibility and freedom. Whether it's homeschooling, getting the kids to a sports practice on time, or grabbing lunch as a family on a weekday, it's all part of setting their own schedule. Not only is franchise ownership a good fit for them, but their warm and friendly demeanor is also a huge hit with local clients. As good Samaritans, they've gone so far as to waive the bill more than once for customers coping with a life-threatening illness. After all, who wouldn't want to give the gift of helping someone feel at home in their (newly repaired) favorite chair while recuperating?
Getting to WOW!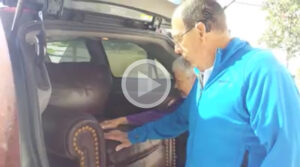 As we chatted with Warren, he mentions that his favorite word from customers is WOW. In fact, he won't rest until he's heard it. Once his handiwork is complete, he'll request permission to capture the 'big reveal' on camera. He and Stephanie have been sharing these fun videos of amazed customers, who are most definitely wowed when they see the finished work.
We're Always Available
As the conversation with Stephanie and Warren wraps up, they emphasize how supportive, and family-like Fibrenew's culture is, from day one. In that same spirit, they enthusiastically offer "If anybody ever wants to ask us any questions, we're always available…we do have some good ideas about techniques, but it's in how we take care of people."


Secure form. Your info is safe. Fields marked * are required, thanks!
Fibrenew respects your privacy. We may contact you with further info about our franchise opportunity but we will not sell or distribute your personal info to a 3rd party. 
Comments: