Automotive Upholstery Restoration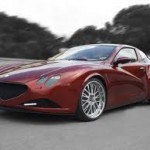 If you have problems with the interior of your car, whether it be cloth, vinyl or leather, such as a rip in the seat, a stain or even a cigarette burn, it may drive you crazy enough to go ahead and look into restoring the upholstery. It isn't something that insurance will cover because it is cosmetic but it will make you feel better about the appearance of your vehicle.
Another common reason people look for solutions for restoring upholstery in their vehicle is if they happen to have a vehicle that they are fixing up. If it is an old time antique or vintage automobile, it may be a hobby for you to restore it. It is possible to do some upholstery restoration on your own but it may take you a lot of time to figure out how to do it as well as a good chunk of change, especially if you do it wrong and have to redo it. You may be surprised to find that there are restoration kits available for purchase online. Finding out if it is the right product for you to use may take a little bit of investigation.
When considering automotive upholstery restoration, you may want to look for a professional to take care of it for you. Simply conduct a search in your telephone directory or online to look for one in your area that can perform the job for you. Also make sure that the company you are going to deal with is a reputable one and be sure to obtain a price quote before confirming whether or not you chose them to restore it for you.
Comments: