A New Era of Franchising with Fibrenew
A New Era of Franchising
As we continue to recover from the pandemic, we're all realizing just how much it's affected every level of society. The impact of such an event will take years to unfold, but some things are already evident – the pandemic clearly gave people the chance to reexamine their lives and reassess how they spend their time.
The effects of this have been very noticeable in the job market. Jobs have moved away from the traditional 9-5 work week in favor of more remote and flexible options. On an even greater scale, many people quit their jobs altogether during the pandemic, changing careers for good. This trend is being called the "Great Resignation," and in many ways, it's an encouraging sign. As IFA President and CEO Matthew Haller puts it, at the heart of the "Great Resignation" is in fact a "great reimagining" of how a job can better serve someone's life.
It's no surprise that the franchising world has seen remarkable growth post-pandemic. In the wake of the "Great Resignation," there's suddenly a vast pool of talented people with transferable skills, looking for a career with more flexibility and autonomy. Franchises offer investors the chance to start their own business and set the terms of their employment, all while benefiting from the resources and experience of an established brand. In this new economic terrain, having the support of a franchise network has become an even more valuable asset. Franchises give you everything this economic moment requires, and many signs point to it becoming the next big trend in the economy.
At Fibrenew, we believe we're poised for rapid growth in this new era of franchising, and we're excited for what's ahead. We've designed our franchise model to be as nimble and mobile as possible, giving franchise partners maximum flexibility and control over time. As an entrepreneur looking for somewhere to invest, look no further than our opportunity at Fibrenew.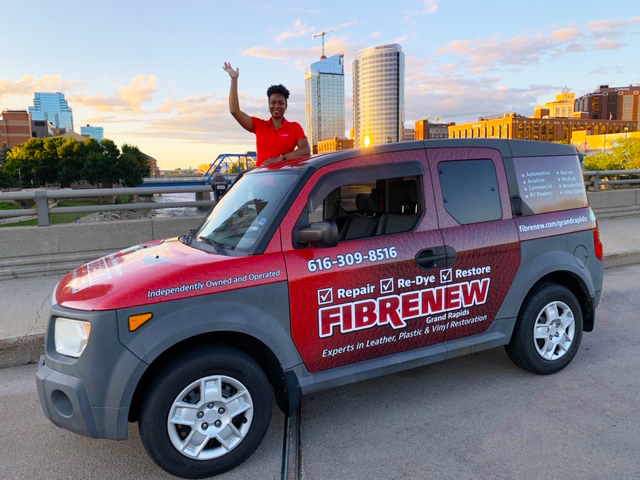 Fibrenew is Always Improving
Since our founding in 1985, Fibrenew has grown into a multi-national franchise, with over 300 locations in six countries. If there's one thing that our years of experience have taught us, it's that to grow as a company, we should never stop looking for ways to improve our business.
As we prepare to expand to new markets and communities, we've also made great efforts to strengthen our franchise support team and resources. We want your franchise location to grow to its fullest potential, and we've made sure you'll have all the resources network at your disposal.
Invest in Fibrenew Today
Interested in becoming a local business owner? We'd love to hear from you! For over three decades, Fibrenew has provided a quality service to communities around the world, and helped business owners realize their dreams. For more information on becoming a Fibrenew franchise partner, fill out a franchise inquiry form here. We look forward to hearing more about your dreams of business ownership and if they can be met by investing in the Fibrenew franchise opportunity.