Fibrenew Edmonton: A Customer Service Company That Happens to Restore Leather, Plastic & Vinyl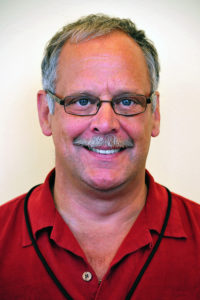 To operate a successful business takes a lot of elbow grease, products and services that solve people's problems, and — perhaps most importantly — an understanding of customer service. Don Barnhouse gets it. Spending more than 35 years in a family-run grocery industry, working several different positions and managing a variety of groups means he has a lengthy, proven track record of treating people with respect.
"I'd say customer service is why we've done as well as we have," he comments. "Be honest, upfront. If you say you're going to do something, do it."
Fibrenew Edmonton has been a thriving franchise for over 20 years, and with Barnhouse's leadership since 2010, has secured a leading spot in the area's leather, plastic and vinyl restoration and repair market. Serving a region of well over a million people leaves no room for slacking. "We've got high end stuff and low end — it's a mix. Some days you see bonded leather and some days you see genuine leather. Sometimes people want to spend a lot of money to get the job done quick, and other days you meet people who are trying to save a dollar but still want quality."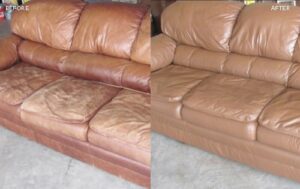 With such a diverse demographic — from downtown apartment dwellers to acreage owners an hour past city limits — Barnhouse appreciates each atypical day and does the quoting and scheduling himself, allowing his two technicians the best opportunity to service the franchise's territory most efficiently. To assist with Fibrenew Edmonton's service calls, Barnhouse also has a reliable upholstery tech who pitches in when needed, and a skilled contractor who provides his expertise for siding service calls. Throwing another dynamic into the mix: Barnhouse's wife Karin is a costume designer for a local theatre company, so really knows her way around a sewing machine.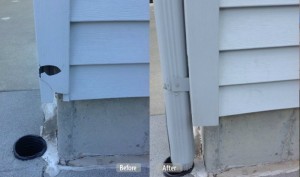 A growing customer base doesn't just happen. Barnhouse recognizes the support of Fibrenew's head office with building Internet presence, and maintains that word of mouth has been a key component to attracting new clientele. "It goes back to my grocery days," he says. "When you're not a big corporation you have to find something you do better to stay competitive. If you can't do it with price point, you can do it with customer service. Word of mouth gets around, so people know we're flexible and do a great, honest job."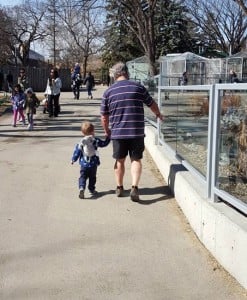 Switching gears from grocery management to providing mobile services for repairing anything from leather sofas to vinyl siding to automotive interiors was a positive transition for Barnhouse and his family. "Without a doubt, I love the flexibility," he says. "Working behind four walls all day or for someone else doesn't really give you that option. We have grandkids, so we can still spend time with them. We can travel and I'm still able to book appointments and be in communication with the team at home. In fact, I have booked appointments and talked to dealerships while down in Mexico!"
But it's more than that. Barnhouse says he loves offering solutions to people's problems. "You want that 'Wow!' factor. That's what we're going for." He recalls a unique restoration and repair job he did for a client who had aged, worn out, on-their- last-legs chairs that once belonged in his father's office. "I said to him, 'We can make them look good again.' It took a while, but I hand-stitched the leather together again, cleaned them up and re-dyed them. It was worth it to see the expression on his face!"
Being a Fibrenew franchisee owner has allowed Barnhouse the opportunity to continue providing great customer service to the community he calls home. He's thankful for both the flexibility he has with owning his own business and the support received from Fibrenew head office.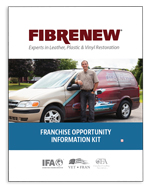 Are you looking for a new career where you can be your own boss and take charge of your financial future? Fill out the form below to download a PDF Information Package and learn more.
Our promise: no high pressure sales calls, just the info you want.
Fibrenew respects your privacy. We may contact you with further info about our franchise opportunity but we will not sell or distribute your personal info to a 3rd party. 
Comments: