Warren and Stephanie Rosenthal, Owners/Operators
Fibrenew Indy Metro North
Want top notch craftsmanship along with genuine care and concern when restoring your quality leather furniture? This is the right place to be, we combine our passion for caring for people along with Fibrenews top of the line products and technology for leather or vinyl re-dyes and repairs.
Our true passion is helping people, in all areas of life and Fibrenew fits right in with our personal goals. We find it rewarding when we can restore a family's favorite sofa that has just gotten to that perfect comfy feel. Or keeping the family dog from being kicked out of the home by repairing that huge chunk of leather it chewed from the sofa or fixing the chair that kitty used to keep her claws nice and sharp with.
We are proud to be part of the Fibrenew Family and we find great satisfaction in providing our unique skill set and strive to offer the best in craftsmanship and personal customer service.
Indianapolis has been our home for over twenty years. We have two wonderful children and other family members here as well. You'll often find us on the deck eating dinner by the fire with our family. We think Indianapolis is a friendly and kind community to raise our family in. We love exploring all the state parks that Indiana has to offer. When we take our break on the weekends, you'll most likely find us out hiking, geocaching, or kayaking down the White River.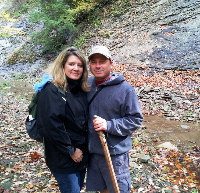 SAVING TIME, MONEY & MOTHER NATURE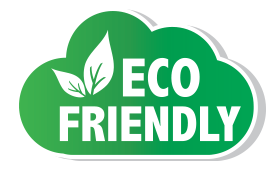 Our restoration services save our customers both time and money by offering an alternative to replacing their damaged couches and chairs, car and marine components, commercial furniture and more. Our on-site services also make it more convenient and faster in getting their items back into great looking and working shape again. As an added benefit, we help prevent thousands of items from ending up in landfills each year which helps preserve Mother Nature and reduce our carbon footprint.
TRUSTED PROFESSIONALS SINCE 1987
Fibrenew specializes in the repair, restoration, and renewal of leather, plastic, vinyl, fabric, and upholstery. We manufacture a highly-specialized proprietary product line and have pioneered the repair techniques and exclusive color matching technology that we use every day to help our clients. Whether it's damaged leather furniture, car interior components, restaurant or medical vinyl, boat or plane interiors or vinyl siding and plastic window frames, we're here to help!
WE TAKE THE FOLLOWING FORMS OF PAYMENT
Fibrenew Indianapolis Metro North is proud to provide mobile service for leather repair, plastic, vinyl, fabric and upholstery restoration in and around the following areas:
WE SERVICE THESE CITIES & TOWNS (AND SURROUNDING AREAS)
Carmel, IN
Castleton, IN
Clare, IN
Durbin, Wayne Township, IN
Eagletown, Washington Township, IN
Fishers, IN
Fortville, IN
Geist, Fall Creek Township, IN

Indianapolis, IN (portions of)
Ingalls, IN
Lapel, IN
Luxhaven, IN
McCordsville, IN
Noblesville, IN
Oaklandon, IN
Pendleton, IN

Riverwood, IN
Strawtown, IN
Westfield, IN
Williams Creek, IN
Woodbury, IN
Zionsville, IN



WE SERVICE THESE ZIP / POST CODES (AND SURROUNDING AREAS)
46032
46033
46037
46038
46040
46048
46051
46055
46060
46062
46064
46074
46077
46216
46236
46240
46250
46256
46280
46290