We believe in challenging the status quo – the costly mindset of "out with the old, in with the new" that has gripped our culture.
We do this by offering services that restore beauty and value to those things that are still worth holding onto.
We restore things of value such as furniture, auto and boat interiors, vinyl siding and windows – not just because we can, but because just like you, we know it's the responsible thing to do!
Save up. Buy quality and maintain it.
You'll say, "sure, but quality costs more." Yes it does and it may mean that we can afford less stuff. But have you ever asked yourself how much stuff you really need in your life to be happy? Do you know that we've been conditioned to acquire lots of stuff?
In the psychology of stuff, we know that we buy things based on how things make us feel. It's emotional. Marketing experts have understood this for decades and use this knowledge to play on our emotions so that we buy more stuff. Go ahead. Google it. Today, the line between what we want and what we actually need gets manipulated by the hundreds of ads that bombard us daily. Before we know it, someone (maybe ourselves) has convinced us that we need a new car, or we need new furniture. We've succumed so blindly to the psychology of buying stuff that we will even call it shopping therapy. Shopping therapy! Here, we call it consumerism – a social and economic order that encourages the acquisition of goods and services in ever-increasing amounts.
But at what cost? The landfills are FULL of our stuff – cheap furniture, vinyl siding, carpets and linoleum. Let's consider that for a moment and then remember that the next time we make a purchase – we're either part of the problem or part of the solution!
Start a consumer revolution. Save up. Buy quality and maintain it. We can help with that!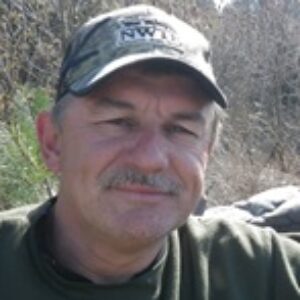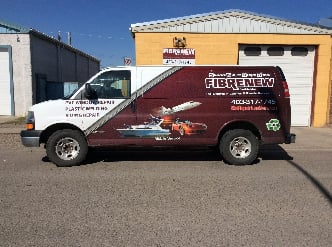 SAVING TIME, MONEY & MOTHER NATURE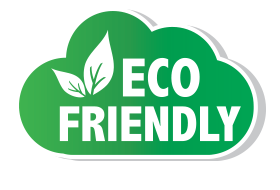 Our restoration services save our customers both time and money by offering an alternative to replacing their damaged couches and chairs, car and marine components, commercial furniture and more. Our on-site services also make it more convenient and faster in getting their items back into great looking and working shape again. As an added benefit, we help prevent thousands of items from ending up in landfills each year which helps preserve Mother Nature and reduce our carbon footprint.
TRUSTED PROFESSIONALS SINCE 1987
Fibrenew specializes in the repair, restoration, and renewal of leather, plastic, vinyl, fabric, and upholstery. We manufacture a highly-specialized proprietary product line and have pioneered the repair techniques and exclusive color matching technology that we use every day to help our clients. Whether it's damaged leather furniture, car interior components, restaurant or medical vinyl, boat or plane interiors or vinyl siding and plastic window frames, we're here to help!
SOME OF OUR DESIGNATIONS AND AFFILIATIONS
WE TAKE THE FOLLOWING FORMS OF PAYMENT
Fibrenew Lethbridge is proud to provide mobile service for leather repair, plastic, vinyl, fabric and upholstery restoration in and around the following areas:
WE SERVICE THESE CITIES & TOWNS (AND SURROUNDING AREAS)
Barons, AB
Beaver Mines, AB
Blairmore, AB
Brocket, AB
Cardston, AB
Carmangay, AB
Champion, AB
Claresholm, AB
Coaldale, AB
Coalhurst, AB
Coleman, AB
Coutts, AB

Del Bonita, AB
Diamond City, AB
Fort Macleod, AB
Glenwood, AB
Granum, AB
Hill Spring, AB
Lethbridge, AB
Lundbreck, AB
Magrath, AB
Milk River, AB
Monarch, AB
Mountain View, AB

Nobleford, AB
Picture Butte, AB
Pincher Creek, AB
Raymond, AB
Shaughnessy, AB
Stand Off, AB
Stavely, AB
Stirling, AB
Warner, AB
Waterton, AB



WE SERVICE THESE ZIP / POST CODES (AND SURROUNDING AREAS)
T0K0A0
T0K0C0
T0K0E0
T0K0H0
T0K0K0
T0K0P0
T0K0S0
T0K0T0
T0K1E0
T0K1G0
T0K1J0
T0K1M0
T0K1N0
T0K1P0
T0K1V0
T0K1W0
T0K2E0
T0K2H0
T0K2J0
T0K2L0
T0K2M0
T0K2R0
T0K2S0
T0L0G0
T0L0N0
T0L0R0
T0L0T0
T0L0V0
T0L0Z0
T0L1A0
T0L1G0
T0L1S0
T0L1Y0
T0L1Z0
T1H0A1
T1H0A5
T1H0B7
T1H0C3
T1H0C9
T1H0E3
T1H0E5
T1H0E8
T1H0G8
T1H0H4
T1H0J2
T1H0M5
T1H0M9
T1H0N6
T1H0N8
T1H0T2
T1H0X1
T1H0Y1
T1H0Z2
T1H1E5
T1H1E8
T1H1G2
T1H1H3
T1H1H7
T1H1J6
T1H1M1
T1H1P1
T1H1S7
T1H1T5
T1H1X2
T1H2V3
T1H2V4
T1H3R5
T1H3T7
T1H3Y8
T1H4A8
T1H4B5
T1H4J1
T1H4N1
T1H4R4
T1H5L9
T1H5P2
T1H5P9
T1H5T4
T1H5X3
T1H5X4
T1H6H2
T1H6K4
T1J0A6
T1J0A8
T1J0B6
T1J0B8
T1J0H1
T1J0M1
T1J0M4
T1J0M7
T1J0N1
T1J0V3
T1J0W5
T1J0W7
T1J0Y6
T1J0Z3
T1J0Z8
T1J1A2
T1J1A6
T1J1B1
T1J1E6
T1J1G7
T1J1T1
T1J1T4
T1J1T8
T1J3Z5
T1J4P4
T1J4S5
T1J4T3
T1K0B3
T1K0B4
T1K0B6
T1K0C2
T1K0C4
T1K0C7
T1K0E2
T1K0E5
T1K0M9
T1K0N6
T1K0P6
T1K0R4
T1K0W1
T1K0Y5
T1K0Z2
T1K0Z9
T1K1E2
T1K1E6
T1K1G8
T1K1H1
T1K1J5
T1K1L6
T1K1T1
T1K2S1
T1K2V9
T1K3A7
T1K3J8
T1K3L4
T1K3V6
T1K3V8
T1K3Y4
T1K3Y5
T1K4C2
T1K4C5
T1K4L2
T1K4L3
T1K4M4
T1K4M6
T1K4P7
T1K4R2
T1K4R3
T1K4R6
T1K5B3
T1K5E7
T1K5H2
T1K5H6
T1K5H7
T1K5K4
T1K5K5
T1K5Z1
T1K5Z6
T1K6B9
T1K6J4
T1K6J9
T1K6K9
T1K6L2
T1K6N2
T1K6S3
T1K6W2
T1K6X3
T1K7H6
T1K7M9
T1K7P1
T1M0A1
T1M0A2
T1M0A7
T1M0B7
T1M0C1
T1M0C6
T1M1C9