It's all about seeing a smile on our customer's face after each job is completed!
Below is a small sample of what some of our clients have shared about their experience with Fibrenew
(spelling and grammar mistakes and all 🙂 )
Have your own review to submit?
Tell us on

or let us know here
Big shout out and Thank you to Jeff and Andi with Fibrenew!! They far exceeded expectations today. They arrived early for 6am scheduled appt and finished the job within a few hours!! End result was great, couldn't be happier with my boat upholstery repair from Fibrenew!! Thank you again Andi and Jeff! Sam Stroud
From:

Amazing job. Had a few severe rips on my center console and a rip on my driver seat and was told 2 1/2 hours but was done in 2. Very prompt and professional. Highly recommend for an upholstery needs!
From:

Incredible results. Very satisfied with the results. I would highly recommend Fibrenew to anyone.
From:

Jeff was great! He refurbished the leather on my husband's motorcycle and it looks amazing! Thank you!
From:

Jeff was prompt, professional and personable. He did a great job repairing the vinyl dash and door panel in our Allegro Bus. We are pleased with the results and would recommend him and his services.
From:

Jeff was ON TIME, that is huge on this town. He did excellent work and was friendly and professional. I would highly recommend Fibrenew for your upholstery needs for boats and anything else related to plastic vinyl or leather.

Thanks Dave
From: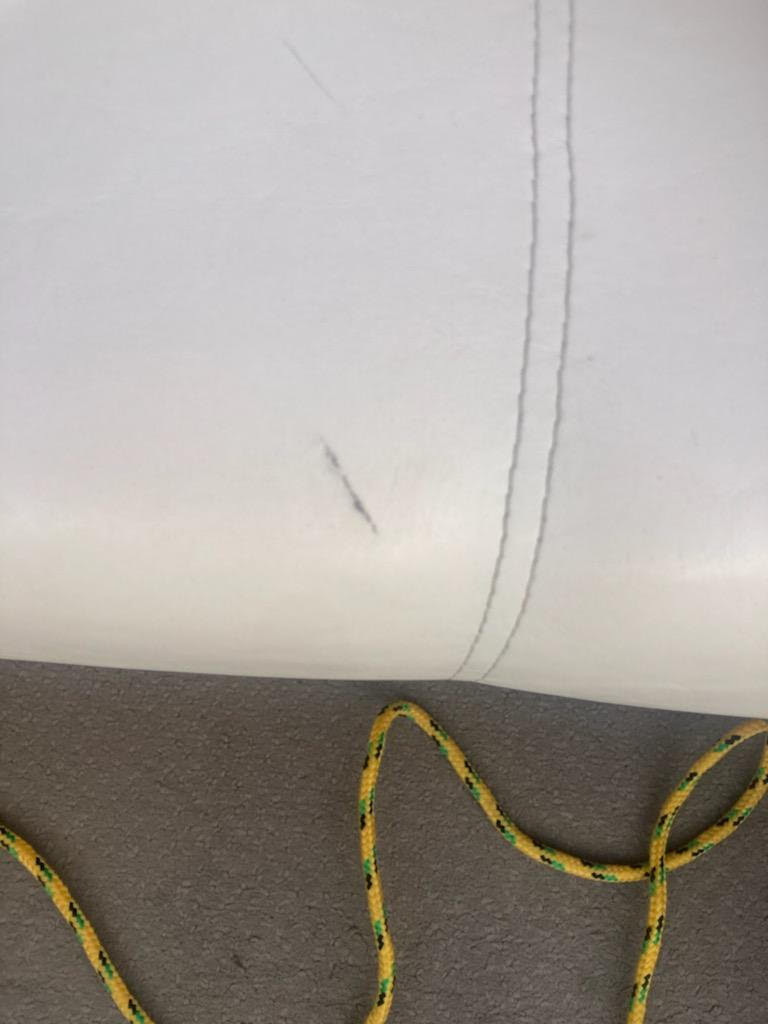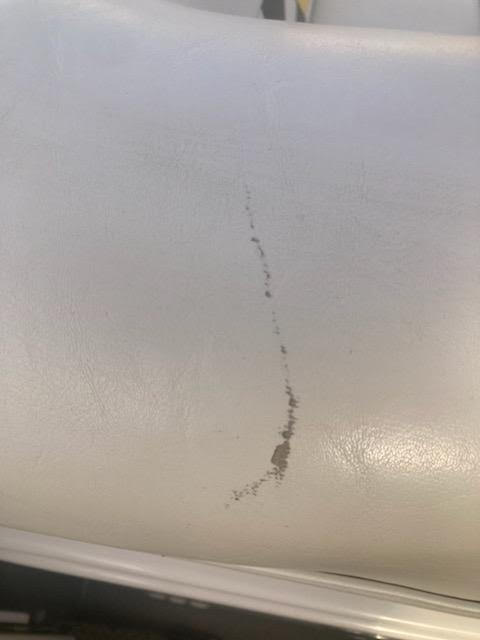 Great group and awesome work! Been trying to get the upholstery scratches and tears repaired and they came right to the boat at the slip! They did so really early in the morning so we could enjoy our day on the water. When we noticed another spot that would have gotten worse over time that we missed, they came right back the next day and repaired it. Their customer service is unbeatable and we couldn't be more pleased with the results. Awesome crew!
Jeff and Andi were great to work with regarding scheduling and arrangements for them to travel to my location 75 miles away from their location. Jeff was right on time and came prepared with all the right tools and materials.
Our cat had done significant bite damage in about 10 different places on the soft dash of our diesel-pusher motorhome. We were devastated when it occurred but Jeff and Andi assured me that the damage was repairable and sure enough, it was and they did!!!!!
Give them a call for any damage you may have and you won't be disappointed.
Jeff and Andi were awesome to work with and traveled 75 miles to get to our location. Our cat had done some significant damage with bite marks to the soft dash of our diesel-pusher motorhome and Jeff traveled to our location and 3 hours later, the dash is like new. I highly recommend these folks and their repair process.
From:

I was a bit skeptical but I was desperate I had a nasty tear right in my driver seat and I didn't want to put seat covers in my nice truck.
I heard about fiber new and I looked into it I made contact with the owner after talking with him I agreed we made an appointment and I'm gonna tell you right now I highly highly recommend this process it's truly amazing now I don't have to stare at that nasty tear in my nice truck absolutely amazing!! Chris Mcphee
A-1 Service from initial request to in home quote to repairs all within less than days. Our loveseat had a tear on the arm - no idea how or when it happened as this is our vacation home. The tear turned into a "flap" and then tore off completely. I had no hope of saving the loveseat which matches two other pieces of furniture. We decided to go ahead with the repair and were totally SATISFIED with Jeff's expert repair. You can barely see the repair - the color match is perfect.
The work was completed to our satisfaction and we highly recommend Fibrenew - Andi & Jeff Milburn to future customers. You will be totally glad you did.