We would like to introduce ourselves to the Kamloops area. Our names are Peter and Patricia Eisler. We made the move back to Kamloops in 2012 in order to care for our aging parents. We have made some huge changes in our lifestyle by changing our profession to become Fibrenew Owners. We are working together as a couple, Peter does the majority of the service calls and repairs, while Patricia works in the background looking after phone calls, incoming and outgoing emails and general office work. We have been married for over 30 years and enjoy our life together. We have raised 3 great children, 2 sons and 1 daughter who are now on their own. In addition to this we now have 2 beautiful daughters-in-law, whom we love and adore. Besides that and the best parrt is that we have 3 beautiful grandchildren.
When buying Fibrenew we were looking for a change and a way we could set our own limits. Peter worked in the steel industry for some 28 years and is now enjoying being an owner/operator of Fibrenew. I was a stay at home mom for most of our married life with the odd part time job in the last few years since our kids left home.
Learning Fibrenew has been a great journey for us. We are loving the work, especially the results and the happy customers.
We hope to do business with you soon.
Peter and Patricia Eisler

Phone/Text: 250.571.6221
Email: kamloops@fibrenew.com
Address: Located in Kamloops In Brocklehurst Area
Business Hours: We are open 8:30 - 5:30 Monday to Friday

SAVING TIME, MONEY & MOTHER NATURE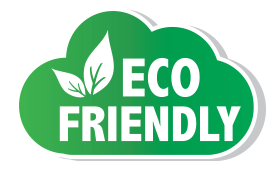 Our restoration services save our customers both time and money by offering an alternative to replacing their damaged couches and chairs, car and marine components, commercial furniture and more. Our on-site services also make it more convenient and faster in getting their items back into great looking and working shape again. As an added benefit, we help prevent thousands of items from ending up in landfills each year which helps preserve Mother Nature and reduce our carbon footprint.
TRUSTED PROFESSIONALS SINCE 1987
Fibrenew specializes in the repair, restoration, and renewal of leather, plastic, vinyl, fabric, and upholstery. We manufacture a highly-specialized proprietary product line and have pioneered the repair techniques and exclusive color matching technology that we use every day to help our clients. Whether it's damaged leather furniture, car interior components, restaurant or medical vinyl, boat or plane interiors or vinyl siding and plastic window frames, we're here to help!
WE TAKE THE FOLLOWING FORMS OF PAYMENT
Fibrenew Kamloops is proud to provide mobile service for leather repair, plastic, vinyl, fabric and upholstery restoration in and around the following areas:
WE SERVICE THESE CITIES & TOWNS (AND SURROUNDING AREAS)
Anglemont, BC
Aspen Grove, BC
Barriere, BC
Black Pines, BC
Blind Bay, BC
Chase, BC
Douglas Lake, BC
Heffley Creek, BC

Kamloops, BC
Little Fort, BC
Logan Lake, BC
Louis Creek, BC
Malakwa, BC
McLure, BC
Merritt, BC
Pritchard, BC

Rayleigh, BC
Salmon Arm, BC
Savona, BC
Scotch Creek, BC
Sicamous, BC
Sorrento, BC
Sun Peaks, BC
Taft, BC

WE SERVICE THESE ZIP / POST CODES (AND SURROUNDING AREAS)
V0E1E0
V0E1E1
V0E1H0
V0E1H1
V0E1K0
V0E1M0
V0E1M1
V0E1M2
V0E1M3
V0E1M7
V0E1R0
V0E1S0
V0E1V3
V0E1W0
V0E1Z0
V0E1Z1
V0E2A0
V0E2E0
V0E2J0
V0E2M0
V0E2P0
V0E2R0
V0E2V1
V0E2W1
V0E2X0
V0E3E0
V0K1Y0
V0K2J0
V1E0A1
V1E0A2
V1E0A3
V1E0A5
V1E0A6
V1E0A7
V1E0A9
V1E0B1
V1E0B2
V1E0B4
V1E0B7
V1E0B9
V1E0C4
V1E1A3
V1E1C4
V1E1C8
V1E1E1
V1E1E4
V1E1E6
V1E1G7
V1E1J5
V1E1L4
V1E1Y6
V1E2Z6
V1E2Z8
V1E3C5
V1K0A2
V1K0A3
V1K0A4
V1K0A5
V1K0A7
V1K0B2
V1K0B5
V1K1A2
V1K1A3
V1K1A9
V1K1B3
V1K1B7
V1K1C6
V1K1H7
V1K1M2
V1K1M8
V1S0A2
V1S0A3
V1S0B2
V1S0B8
V1S0C9
V1S1A2
V1S1A9
V1S1B4
V1S1B8
V1S1C1
V1S1E3
V1S1K3
V1S1V6
V1S1Y8
V2B0A1
V2B0A2
V2B0A6
V2B0A7
V2B0A8
V2B0B1
V2B0B3
V2B0B4
V2B0B5
V2B0C1
V2B0C3
V2B0C6
V2B0C7
V2B0C9
V2B0E1
V2B0E4
V2B0G4
V2B0G6
V2B0H1
V2B1A5
V2B1B8
V2B1C1
V2B1H9
V2B1J5
V2B1K5
V2B1N2
V2B1N9
V2B1R8
V2B1S4
V2B1T3
V2B1V7
V2B1X8
V2B1Y3
V2B1Y9
V2B2B1
V2B3C8
V2B3H5
V2B3K9
V2B3L3
V2B3L4
V2B3M5
V2B3P8
V2B4K5
V2B4M1
V2B4M8
V2B4N3
V2B4N9
V2B4P3
V2B4V7
V2B4W9
V2B5Z2
V2B6C4
V2B6C7
V2B6G1
V2B6N4
V2B6R5
V2B6V6
V2B6W7
V2B7V5
V2B8N8
V2B8S2
V2C0A1
V2C0A8
V2C0A9
V2C0B1
V2C0B2
V2C0B4
V2C0C6
V2C0C7
V2C0G3
V2C0G5
V2C1B1
V2C1E6
V2C1K5
V2C1K7
V2C1L3
V2C1L8
V2C2J1
V2C2K1
V2C2K5
V2C2S2
V2C2V2
V2C2W6
V2C2Y6
V2C3R5
V2C3Z6
V2C3Z9
V2C4A9
V2C4C8
V2C4S2
V2C4T6
V2C4Y8
V2C5A9
V2C5B5
V2C5B9
V2C5K3
V2C5K9
V2C6H2
V2E0A2
V2E0A3
V2E0A5
V2E0B1
V2E0B6
V2E0C1
V2E1C6
V2E1E8
V2E1E9
V2E1M7
V2E1S5
V2E1W2
V2E1Z7
V2E2B1
V2H0A1
V2H0B5
V2H1L4
V2H1L9