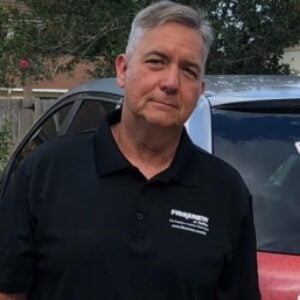 Fibrenew of Halifax is a local and mobile company serving the areas of Volusia County/Daytona Beach and surrounding areas. Halifax is a local nickname for this area. This is one of the most beautiful areas in the world. We love living, working and having fun here.
Fibrenew of Halifax offers a variety of mobile methods and techniques to repair and restore leather, plastics, vinyl and velour fabrics on site in many industries including:
• Automotive, Motorcycle and Recreational Vehicles
• Marine
• Aviation
• Residential/Commercial
Fibrenew is a global leader in the environmental movement. Our services prevent thousands of tons of used leather and plastics from entering landfills.
We are proud to be a part of the Fibrenew Family, as our name recognition and reputation continues to flourish. We find great satisfaction in providing our unique skill set and strive to offer the best in craftsmanship and personal customer service.
SAVING TIME, MONEY & MOTHER NATURE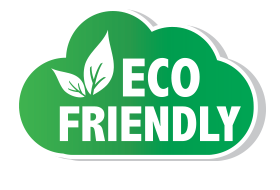 Our restoration services save our customers both time and money by offering an alternative to replacing their damaged couches and chairs, car and marine components, commercial furniture and more. Our on-site services also make it more convenient and faster in getting their items back into great looking and working shape again. As an added benefit, we help prevent thousands of items from ending up in landfills each year which helps preserve Mother Nature and reduce our carbon footprint.
TRUSTED PROFESSIONALS SINCE 1987
Fibrenew specializes in the repair, restoration, and renewal of leather, plastic, vinyl, fabric, and upholstery. We manufacture a highly-specialized proprietary product line and have pioneered the repair techniques and exclusive color matching technology that we use every day to help our clients. Whether it's damaged leather furniture, car interior components, restaurant or medical vinyl, boat or plane interiors or vinyl siding and plastic window frames, we're here to help!
SOME OF OUR DESIGNATIONS AND AFFILIATIONS
WE TAKE THE FOLLOWING FORMS OF PAYMENT
Fibrenew of Halifax FL is proud to provide mobile service for leather repair, plastic, vinyl, fabric and upholstery restoration in and around the following areas:
WE SERVICE THESE CITIES & TOWNS (AND SURROUNDING AREAS)
Bethune Beach, FL
Cassadaga, FL
Daytona Beach Shores, FL
Daytona Beach, FL
De Leon Springs, FL
DeBary, FL
DeLand, FL
Edgewater, FL

Glencoe, FL
Harbor Oaks, FL
Holly Hill, FL
Lake Helen, FL
Lake Mack-Forest Hills, FL
New Smyrna Beach, FL
North De Land, FL
Orange City, FL

Ormond Beach, FL
Ormond-By-The-Sea, FL
Ponce Inlet, FL
Port Orange, FL
Samsula-Spruce Creek, FL
South Daytona, FL
West De Land, FL
Wilbur-By-The-Sea, FL

WE SERVICE THESE ZIP / POST CODES (AND SURROUNDING AREAS)
32114
32117
32118
32119
32124
32127
32128
32129
32130
32132
32168
32169
32174
32176
32713
32720
32724
32744
32763