It's all about seeing a smile on our customer's face after each job is completed!
Below is a small sample of what some of our clients have shared about their experience with Fibrenew
(spelling and grammar mistakes and all 🙂 )
Have your own review to submit?
Tell us on
or let us know here
When I tell you that Ben Burt went above and beyond for my Pontoon project it is not an exaggeration. My late husband purchased this fixer upper as a project for himself and our daughter. But, God had another plan, and called him home less than a year after the purchase. It then sat for nearly two years before I could bring myself to or find anyone for the upgrade. Then came Fibrenew!!!! I will allow the pictures to speak for themselves!! I believe that angels walk amongst us every day, and Ben was and continues to be an angel for me! His dedication and commitment to getting this project perfect for my daughter will never be forgotten. I will tell everyone that I know about his professionalism, flexibility and above par work ethics. Whether he wants it or not he has made in me a friend for life!!!!
From: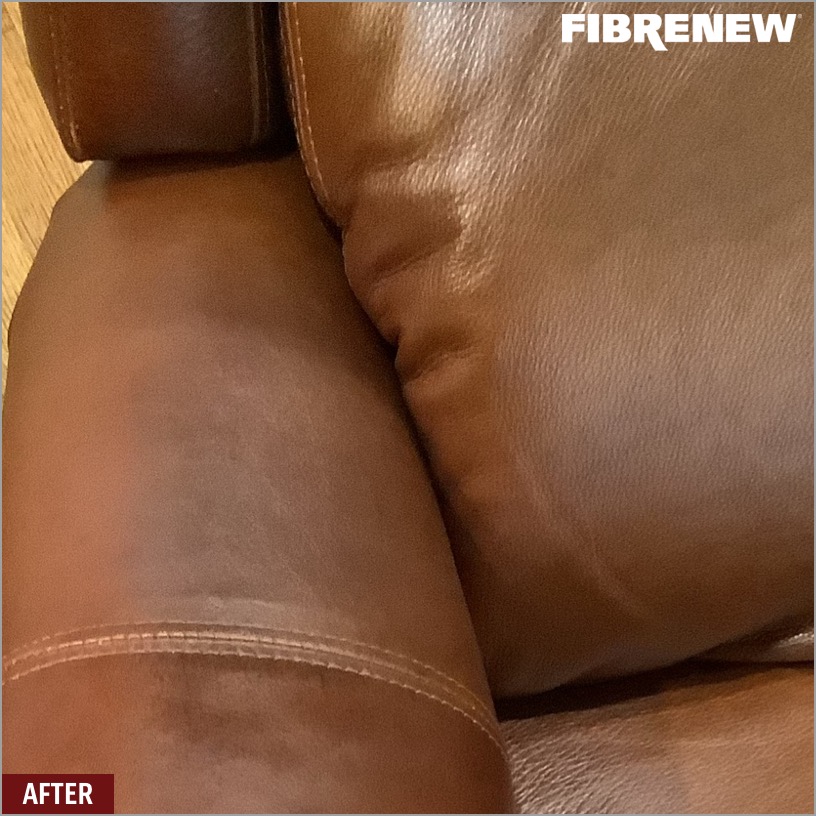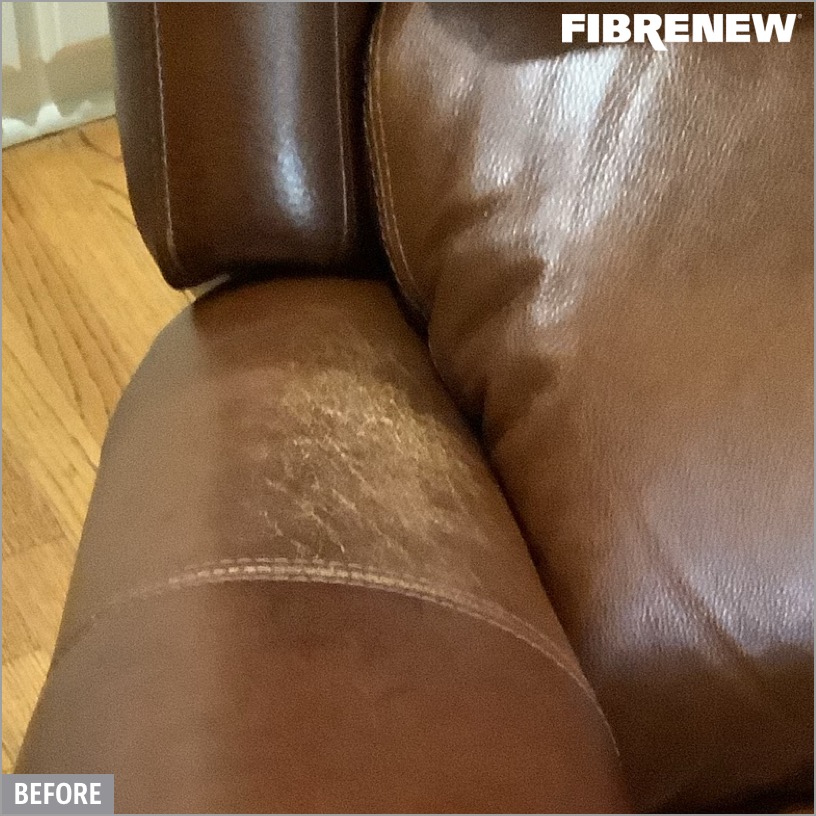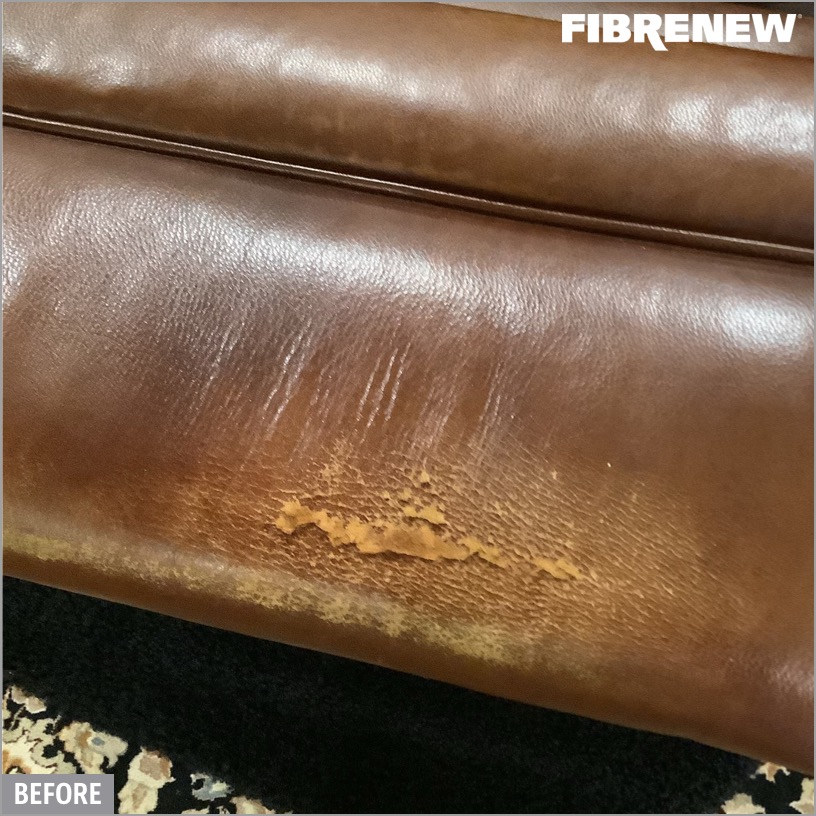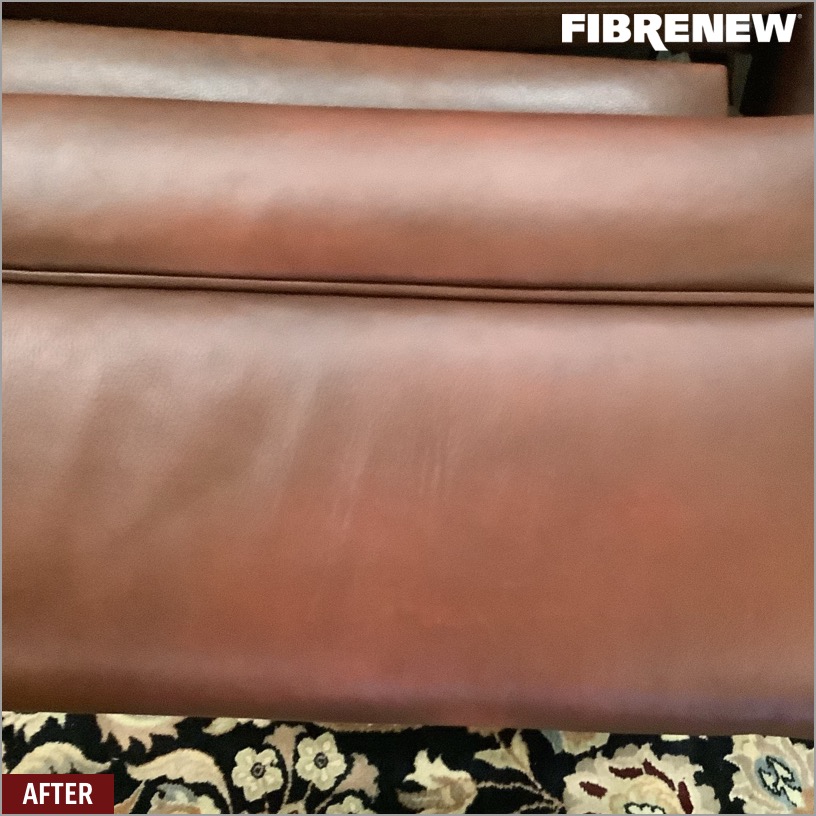 rcmarks3@gmail.com
I can only say "amen" to the glowing testimonials for Ben Burt and Fibrenew. I had searched to find a replacement for my high end leather recliner that was the same brand and model only to find it was no longer available. Ben and his apprentice Dave repaired a worn tear in the leather footrest and repaired cracks and faded spots all over the recliner. It looks fantastic and saved me time and money trying to replace the old one. I do not know how long the repairs last but am hopeful for a long term solution. Ben is polite, on time, and very professional. I will be using him when needed in the future and will recommend him to others.
Awesome work done by Mr. Burt and his assistant. He is very meticulous and takes his time to do the job. They were very professional with reparing the perforated leather in my Mercedes S550. I will call on them again when needed. Thank you again for repairing my leather.
From: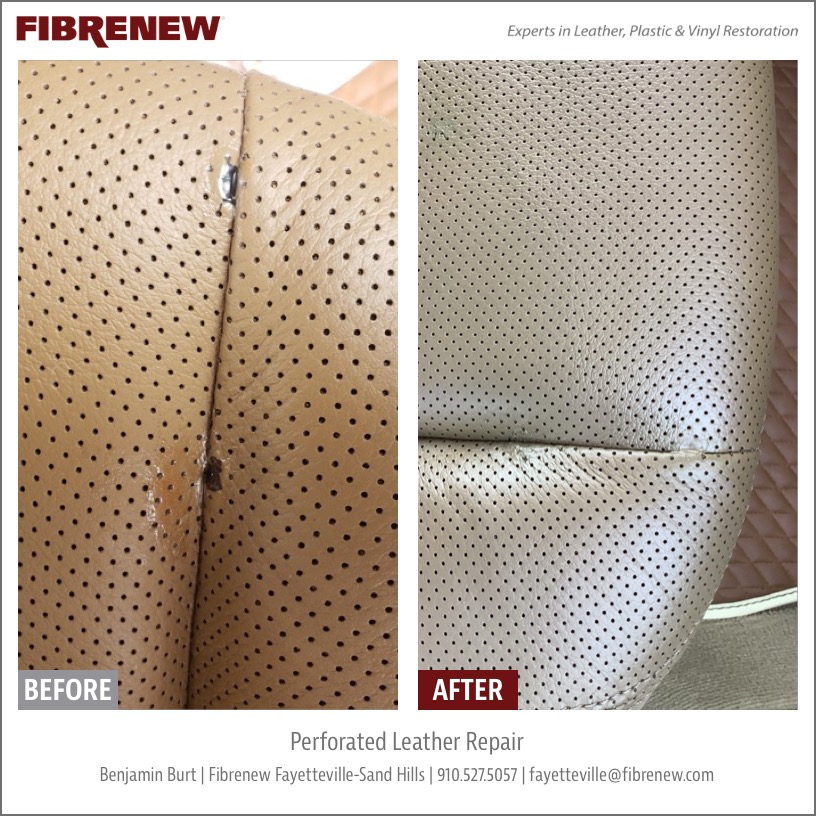 Ben and his assistant were timely and punctual. They also did an awesome job with repairing my rear seat on a Mercedes S550. You can't even tell two small holes were in my seat. He even went over and beyond and repaired another small hole in which I did not notice. Awesome customer service skills and was very meticulous with his work. I will call on their services again when needed.
Fifteen years ago, I purchased an extremely unique kitchen set; I could see that it was beginning to age, with cracks every where, and I was forced to start searching for its replacement. I could not find anything that even came close to the uniqueness and comfort of this set. So I decided to see if I could have it totally refurbished. The prices were astounding and then I found Fibrenew. If I showed you a picture of my kitchen set the day I purchased it and a picture of my set after Fibrenew worked its magic, you would think they were the same picture. It looked amazing; I could hardly believe my eyes. To make this entire situation even more joyful is was the Master Fibrenew, Ben and his assistant, Quan. They were personable, professional and immediately became part of our family dynamics. I am so very pleased to recommend Fibrenew, without hesitation.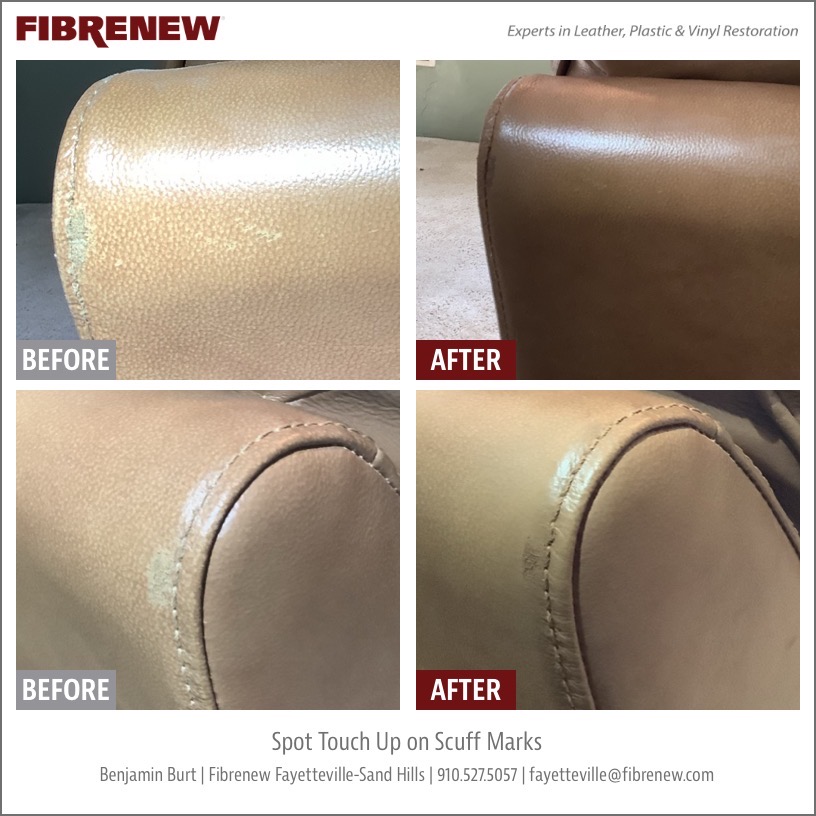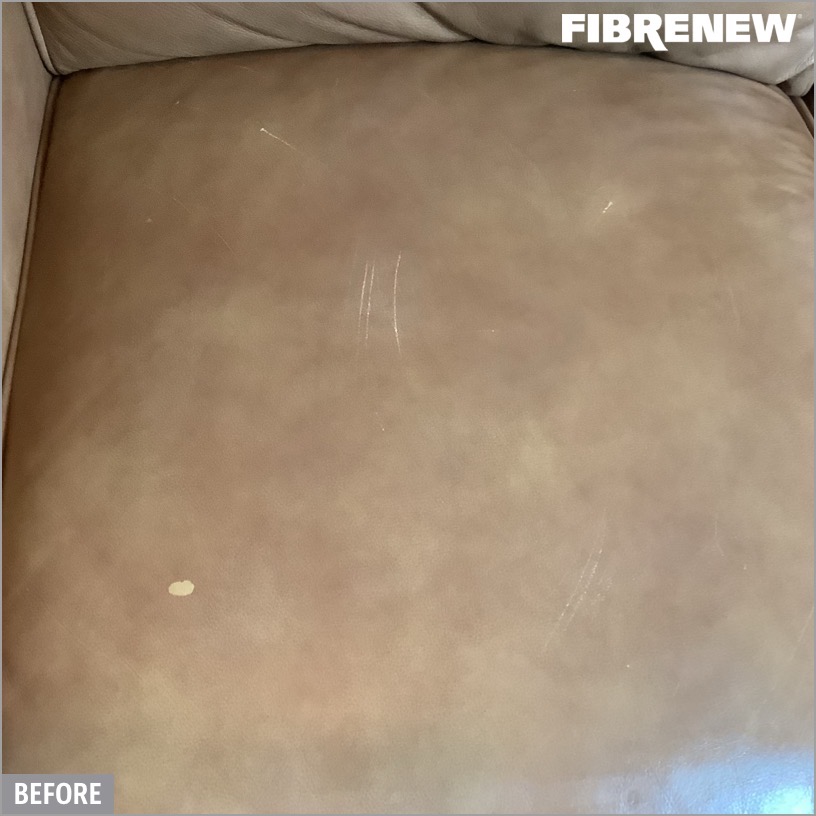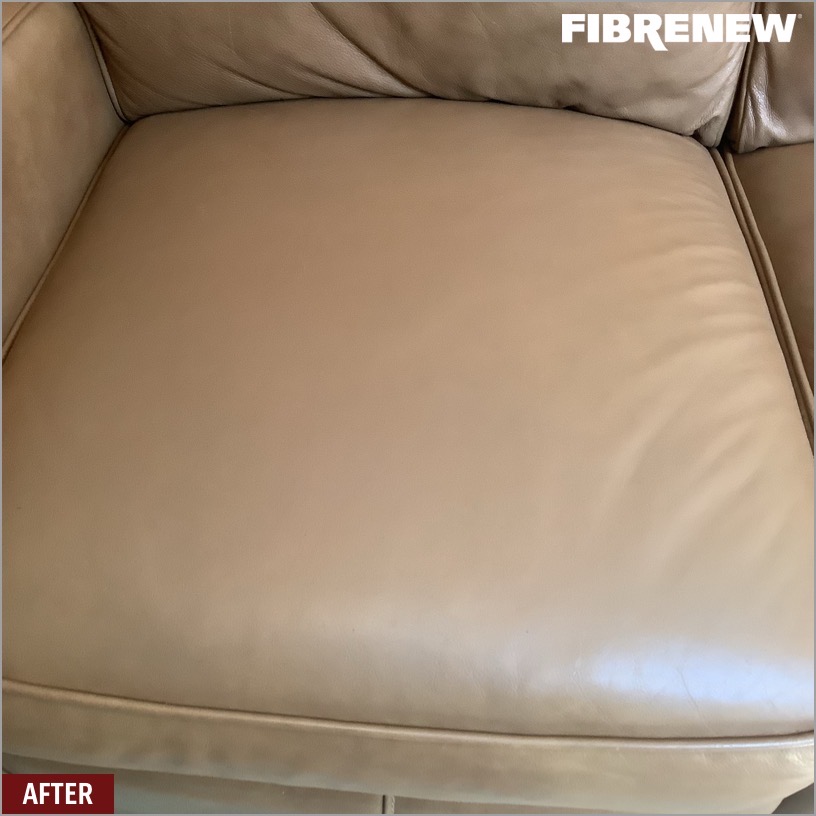 Ben was able to repair our upstairs leather sofa that the dog had scratched up pretty badly, and repair some discoloration on the leather sofa downstairs. they were on time and very polite. did an excellent job. both look like new. Highly recommend !!
Chuck Beattie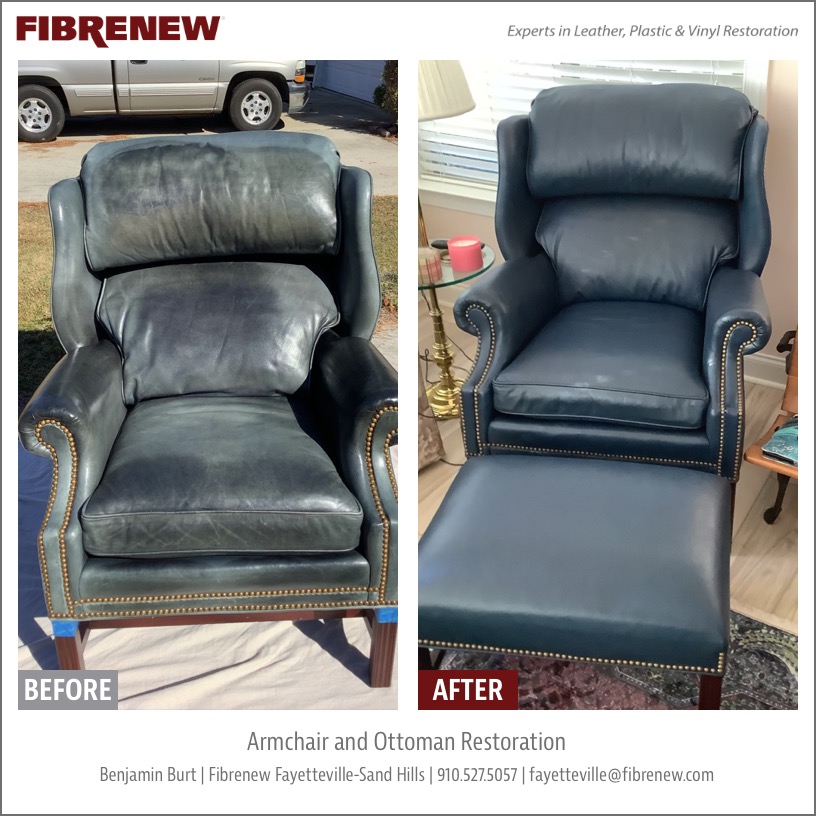 I simply cannot complement Ben Burt enough on his outstanding attention to detail, quality work, and professionalism! Ben recolored and reconditioned an expensive Hancock and Moore wing chair, and did an absolutely fantastic job! Additionally, while the reason that we wanted it recolored and reconditioned was also to take care of difficult oil stains on the headrest. A couple of months after the chair was delivered, some of the coloring started to come off as it was not completely accepted by the leather due to the amount of oils that had set in on the headrest. Ben immediately came out and solved the problem within a couple of days and returned the chair in brand new condition. Yes, we had a bit of a problem, however, the important thing is that Ben solved the problem and stood behind his work and craftsmanship. To me, the mark of a real professional is how they respond to problems that can and do occur and not so much when things go according to plan. In short, I could not be happier with how the chair not only turned out, but the total experience involved in the whole process, and for that I would highly recommend Ben for any of your leather needs…A JOB WELL DONE!! Additionally, he's a great guy and a respected patriot and honored veteran!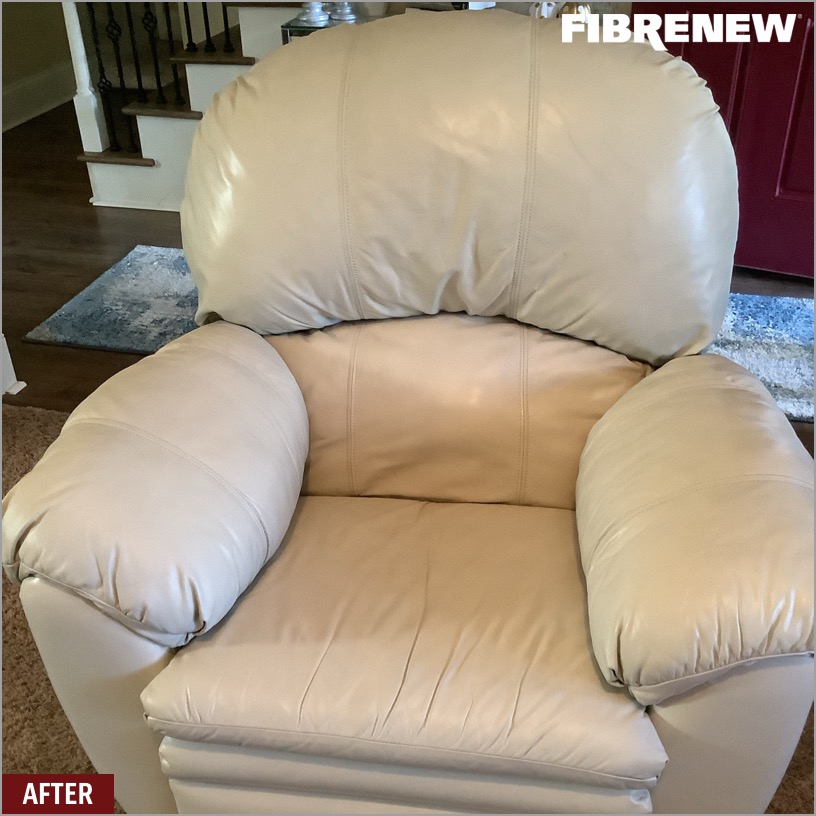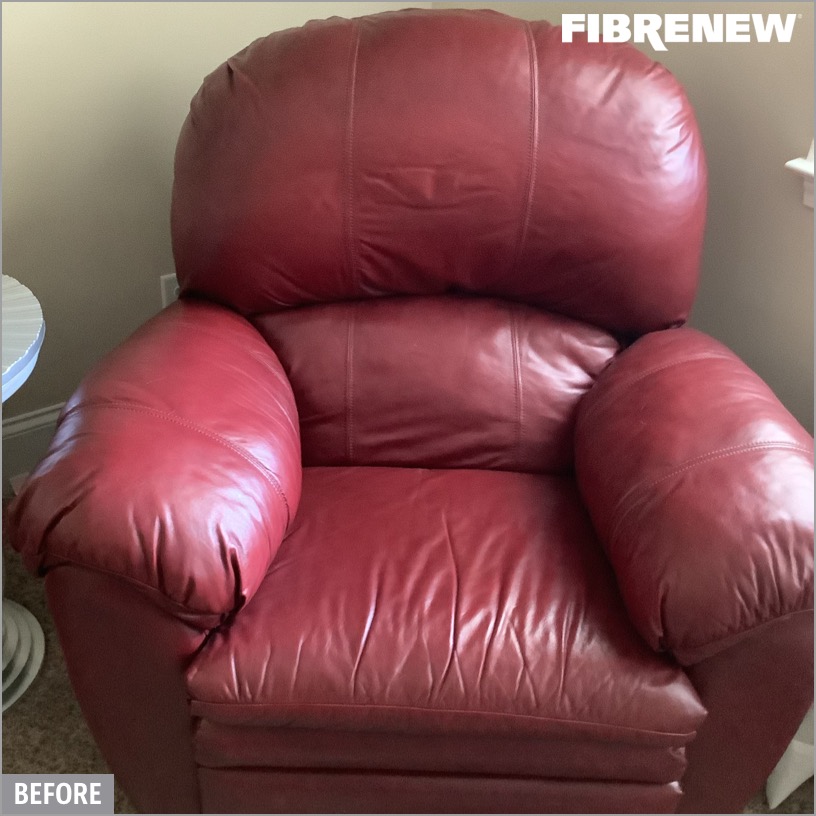 If you are wanting to update or have your leather furniture repaired...Please give Ben Burt, 910-527-5057, Fibrenew Fayetteville a call. Ben did an outstanding job on my leather sofa and recliner. I looked for years and thankfully I found Ben Burt, I wanted to change the leather from burgundy to a cream....I am beyond satisfied with the results!! My
furniture looks brand new!!! Thank you, thank you thank you!!! Please don't hesitate to give him a call...I am soo glad I did!!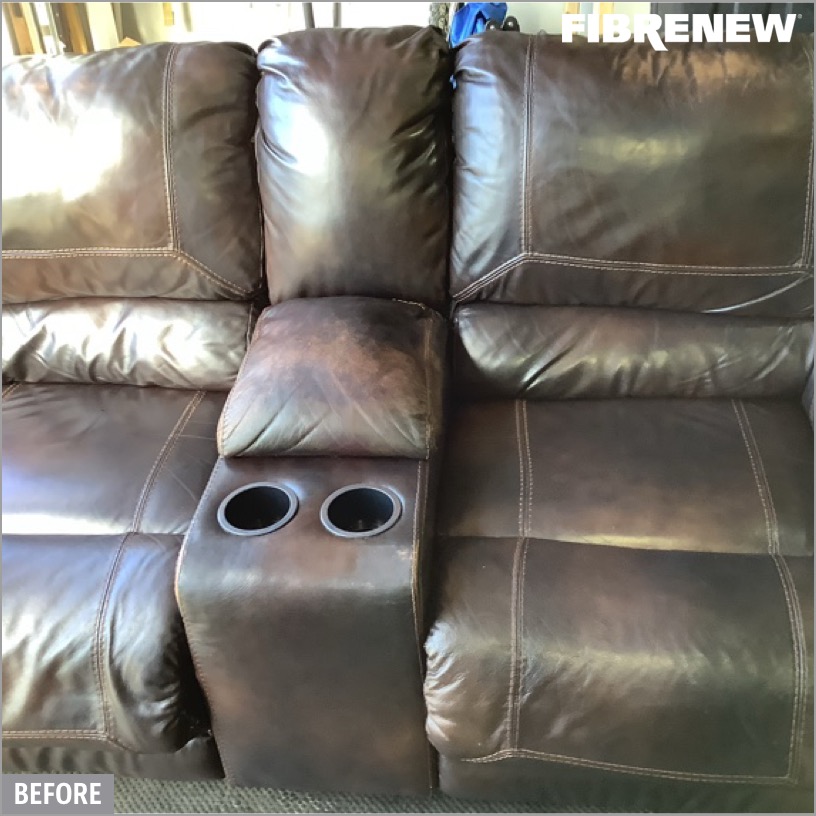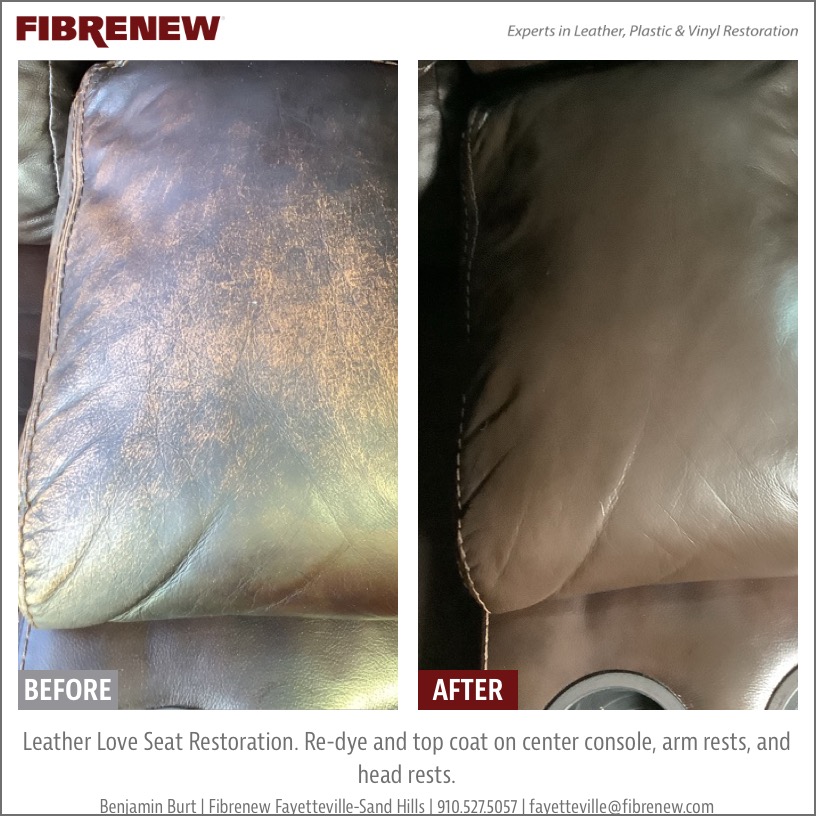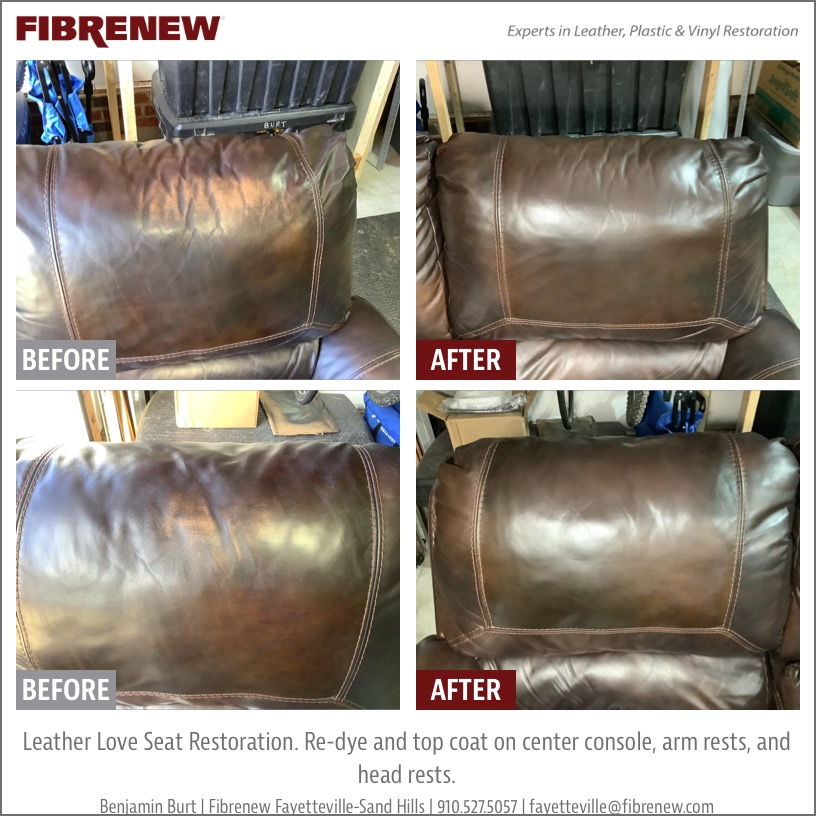 I would like to commend Mr. Ben Burt for the outstanding job he did in
restoring my leather loveseat. The loveseat was showing fading in certain areas, which was noticeable when compared to the companion furniture. Mr. Burt came by, picked up the loveseat and took it to his shop where he repaired, re-dyed and put a topcoat on it. The loveseat matched the companion furniture perfectly color wise. Mr. Burt is very personable and knowledgeable and is someone I would highly recommend. Also, he stands behind his work with a one year warranty.
Gary O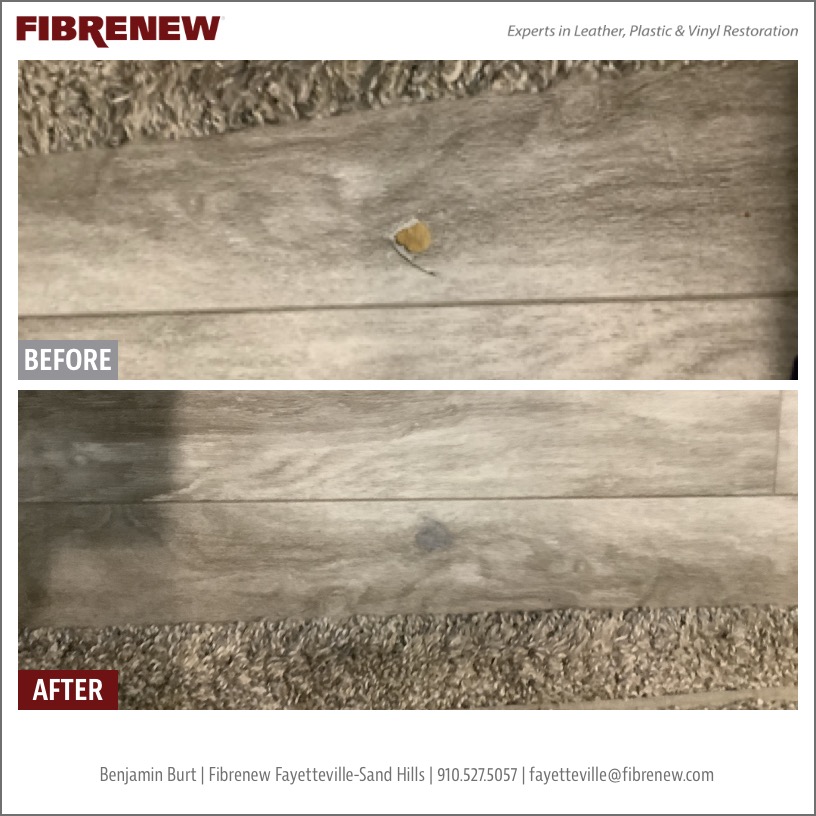 Ben Burt with Fibrenew Fayetteville-Sand Hills was amazing. His work is impeccable and his level of professionalism is second to none. A proven Army leader that carries that same level of dedication and commitment to excellence into all he does. The results from two separate jobs he did on my RV speak for themselves. 5 Stars!
-Vic
From:

Ben had fixed a long time need of a table repair for me when no one else could!! I am so happy of the beautiful work he done and his kind and professional attitude!
From: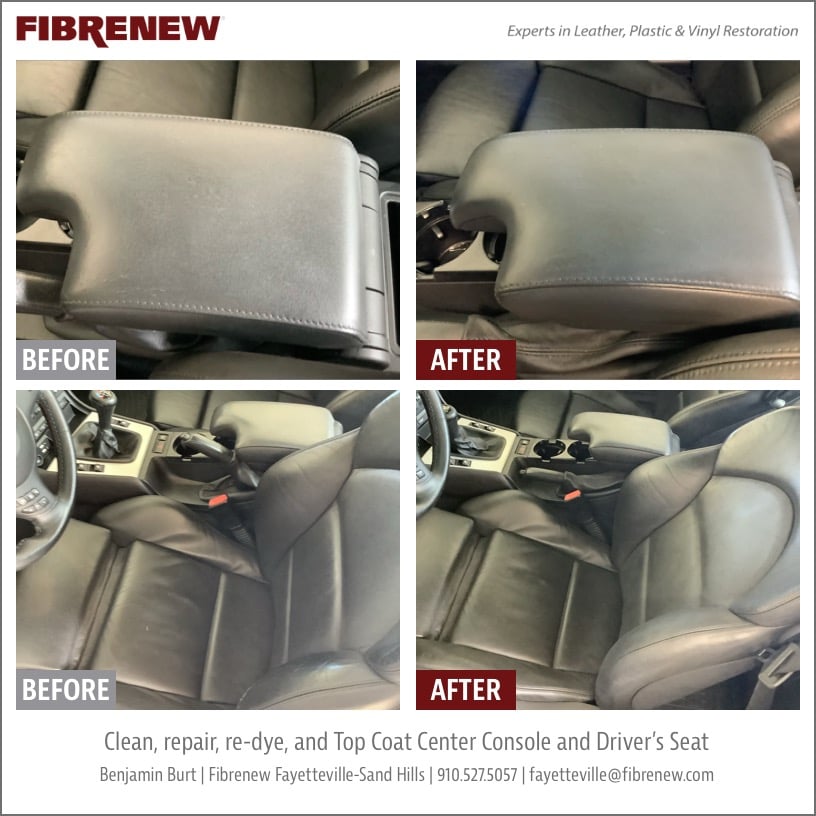 After the debacle was done on my leather seats by a BMW recommended repairer. Where my seat started peeling after only a month. I had to make sure to find a company that would be able to repair the terrible job. After extensive research, I was able to find Fibrenew. The great news is that they had finally established one locally in Fayetteville. I contacted Mr. Ben Burt and explained what had occurred. After Ben came to examine my car seat. He determined that he would be able to repair it and leave it looking close to new. After he provided me with the estimate, the appointment was scheduled. Ben showed up on time and began working after setting up. What I really appreciated, was that at every single stage that he performed. Ben would take the time and explain what he had completed. Mr. Burt is an absolute professional! My seat looks as close to factory as you can get. I highly recommend if you want your leather seats to come back to life! Contact Ben and you will not be disappointed.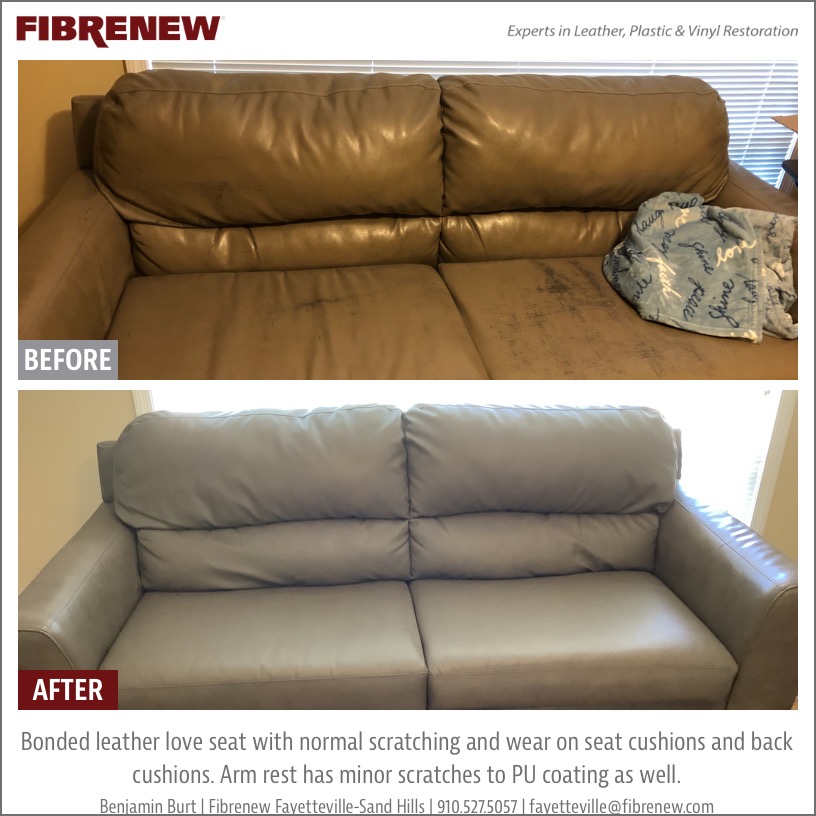 I'm so happy with my couch!!! Looks like new and Mr. Burt made the process easy, he came to check it, was very thorough explaining what he would do and what to expect, fair price, everything left super clean, punctual, awesome!!!!
I highly recommend Fibrenew if you want to remember what your couch looked like when you purchased it!!!
Thank you, Ben!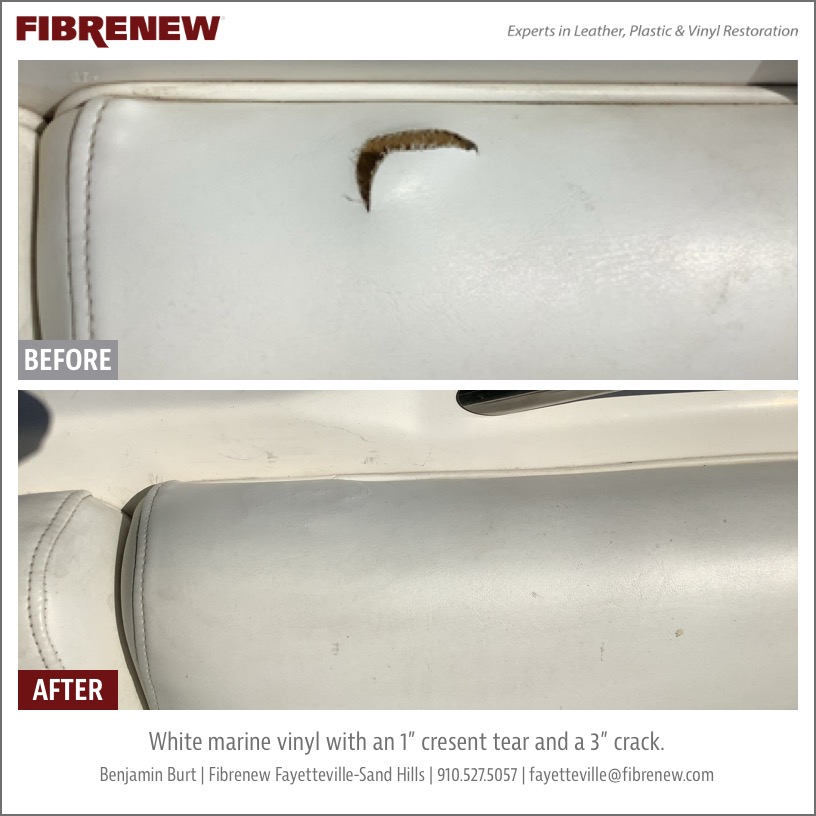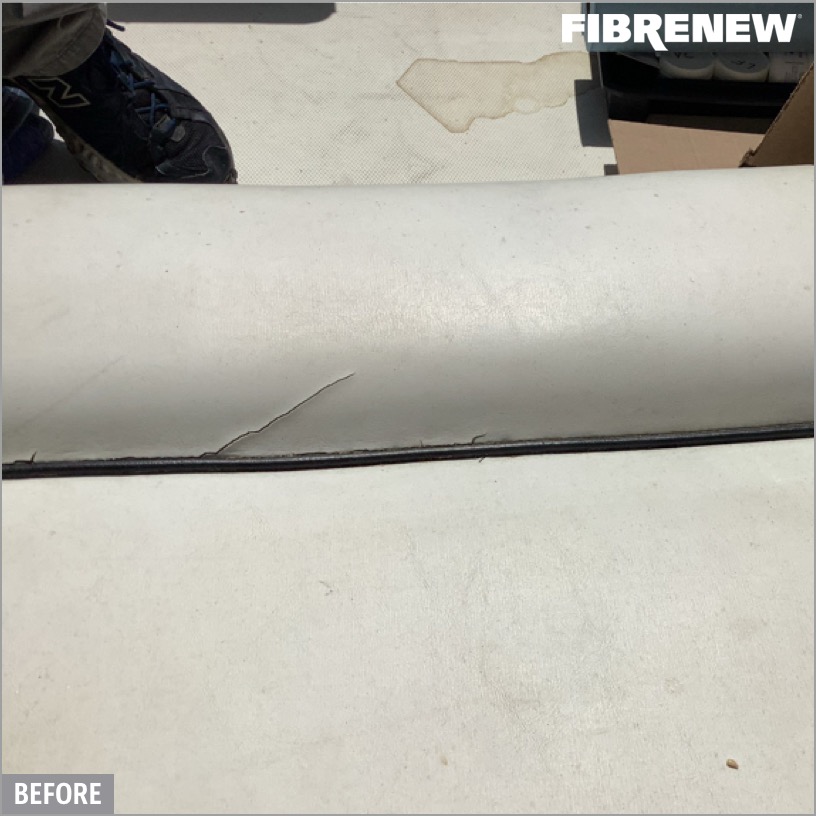 Ben was prompt in his response to my repair and his communication was great. He showed up on time and did an awesome job on my marine repair. When I scheduled the job I thought I only had one spot to repair. During his inspection he found another crack in the upholstery that needed repair which I greatly appreciated. After his repair it's hard to locate the spot that he fixed, it's that good. I highly recommend Ben to anyone needing upholstery repair. He's awesome.