We are Dave and Nancy O'Brien, Owners and Operators of Fibrenew Northwest Arkansas. We moved to NWA in 1992 for a 1-year consulting job. We loved the area and stayed. Our sons were both born and raised in Northwest Arkansas.
Dave spent 31 years in IT, the last 17 of which were as a Managing Director. He has also coached and administered soccer programs in NWA since 1993. With his job ending he decided to look into business ownership as his next career move. "I wanted to work with my hands, utilize my customer service and leadership experience, and build a company culture based on my best experiences."
Nancy is a Special Education teacher for Springdale Schools. She has a huge heart for people, which is obvious every time she sees a student outside of work. She also ran an indoor soccer program for 3 years, and administered a soccer camp for 10 years. She runs the back office functions of our business.
We are excited to have found Fibrenew and to bring this company to Northwest Arkansas. Fibrenew has a strong history (over 30 years), great products and services, and a culture of innovation that consistently moves the company forward. Fibrenew gives us everything we need to build a company that we can be proud of, and that is great for Northwest Arkansas!
SAVING TIME, MONEY & MOTHER NATURE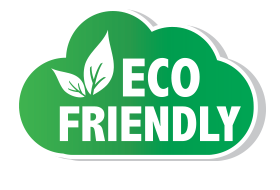 Our restoration services save our customers both time and money by offering an alternative to replacing their damaged couches and chairs, car and marine components, commercial furniture and more. Our on-site services also make it more convenient and faster in getting their items back into great looking and working shape again. As an added benefit, we help prevent thousands of items from ending up in landfills each year which helps preserve Mother Nature and reduce our carbon footprint.
TRUSTED PROFESSIONALS SINCE 1987
Fibrenew specializes in the repair, restoration, and renewal of leather, plastic, vinyl, fabric, and upholstery. We manufacture a highly-specialized proprietary product line and have pioneered the repair techniques and exclusive color matching technology that we use every day to help our clients. Whether it's damaged leather furniture, car interior components, restaurant or medical vinyl, boat or plane interiors or vinyl siding and plastic window frames, we're here to help!
WE TAKE THE FOLLOWING FORMS OF PAYMENT
Fibrenew Northwest Arkansas is proud to provide mobile service for leather repair, plastic, vinyl, fabric and upholstery restoration in and around the following areas:
WE SERVICE THESE CITIES & TOWNS (AND SURROUNDING AREAS)
Accident, AR
Baldwin, AR
Bentonville, AR
Bethel Heights, AR
Black Oak, AR
Blue Springs Village, AR
Cave Springs, AR
Durham, AR (portions of)
Elm Springs, AR
Farmington, AR
Fayetteville, AR

Goshen, AR
Greenland, AR
Habberton, AR
Harmon, AR
Harris, AR
Hazel Valley, AR
Hicks, AR (portions of)
Johnson, AR
Lowell, AR
Mayfield, AR
Osage Mills, AR

Pilgrims Rest, AR
Rogers, AR
Savoy, AR
Shady Grove, AR
Sonora, AR
Spring Valley, AR (portions of)
Springdale, AR
Tontitown, AR
Wheeler, AR
Wyman, AR
Wyola, AR

WE SERVICE THESE ZIP / POST CODES (AND SURROUNDING AREAS)
72701
72703
72704
72712
72718
72730
72745
72756
72758
72762
72764