Lynn and Rick Halpin, Owners / Operators
Fibrenew Upstate
After years of various national and international corporate re-locations, we are finally back where we always knew we wanted to be. By becoming the first South Carolina Fibrenew franchise owners back in 2009, we returned to the Upstate after 15 years of being away. With nearby family, along with new and rekindled friendships - life is good in the Carolinas! You'll find us with a large group of friends nearly every Friday, enjoying the downtown music festivities in Greenville. And after a week of hard work, we still get giddy as we treat ourselves to a little Cobalt Cruise, relaxing and enjoying the sunset amid the mountains on Lake Keowee . . . delighted that we're back and here for good!
We are proud to be a part of the Fibrenew Family, as our name recognition and reputation continues to flourish. We find great satisfaction in providing our unique skill set and strive to offer the best in craftsmanship and personal customer service.
SAVING TIME, MONEY & MOTHER NATURE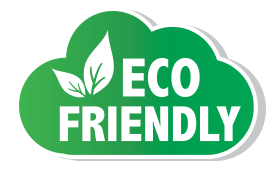 Our restoration services save our customers both time and money by offering an alternative to replacing their damaged couches and chairs, car and marine components, commercial furniture and more. Our on-site services also make it more convenient and faster in getting their items back into great looking and working shape again. As an added benefit, we help prevent thousands of items from ending up in landfills each year which helps preserve Mother Nature and reduce our carbon footprint.
TRUSTED PROFESSIONALS SINCE 1987
Fibrenew specializes in the repair, restoration, and renewal of leather, plastic, vinyl, fabric, and upholstery. We manufacture a highly-specialized proprietary product line and have pioneered the repair techniques and exclusive color matching technology that we use every day to help our clients. Whether it's damaged leather furniture, car interior components, restaurant or medical vinyl, boat or plane interiors or vinyl siding and plastic window frames, we're here to help!
WE TAKE THE FOLLOWING FORMS OF PAYMENT
Fibrenew Upstate is proud to provide mobile service for leather repair, plastic, vinyl, fabric and upholstery restoration in and around the following areas:
WE SERVICE THESE CITIES & TOWNS (AND SURROUNDING AREAS)
Arial, SC
Dacusville, SC
Easley, SC
Greenville, SC
Greer, SC

Mauldin, SC
Powdersville, SC (portion of)
Simpsonville, SC
Slater-Marietta, SC
Taylors, SC

Tigerville, SC
Travelers Rest, SC
Wade Hampton, SC



WE SERVICE THESE ZIP / POST CODES (AND SURROUNDING AREAS)
29356
29601
29602
29603
29604
29605
29606
29607
29608
29609
29610
29611
29612
29613
29614
29615
29616
29617
29635
29636
29640
29642
29650
29651
29652
29661
29662
29680
29681
29687
29688
29690