Fibrenew Newton can repair cuts, rips, scratches, holes, and color fading in your leather, vinyl, and plastic covered items. Did your cat scratch up your new leather sofa? Did you poke a hole in your car seat with that pen you left in your pocket? Did you let your darling daughter have that strawberry slushie in the car just that one time? Just got a gouge in the vinyl floor of your RV? Give Fibrenew Newton a call.
Locally owned and operated, Fibrenew Newton offers repairs in the automotive, marine, aviation, medical, residential, and commercial markets. So whether it's your car seat, boat cushion, airplane seat, medical table, dental chair, sofa, or restaurant booth, why replace when you can repair for a fraction of the cost? We love to be kind to our environment, so let's keep these items out of the landfills. Renew them today with Fibrenew!
SAVING TIME, MONEY & MOTHER NATURE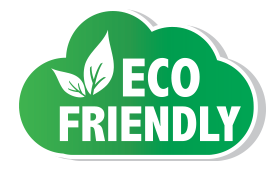 Our restoration services save our customers both time and money by offering an alternative to replacing their damaged couches and chairs, car and marine components, commercial furniture and more. Our on-site services also make it more convenient and faster in getting their items back into great looking and working shape again. As an added benefit, we help prevent thousands of items from ending up in landfills each year which helps preserve Mother Nature and reduce our carbon footprint.
TRUSTED PROFESSIONALS SINCE 1987
Fibrenew specializes in the repair, restoration, and renewal of leather, plastic, vinyl, fabric, and upholstery. We manufacture a highly-specialized proprietary product line and have pioneered the repair techniques and exclusive color matching technology that we use every day to help our clients. Whether it's damaged leather furniture, car interior components, restaurant or medical vinyl, boat or plane interiors or vinyl siding and plastic window frames, we're here to help!
WE TAKE THE FOLLOWING FORMS OF PAYMENT
Fibrenew Newton – Metro West is proud to provide mobile service for leather repair, plastic, vinyl, fabric and upholstery restoration in and around the following areas:
WE SERVICE THESE CITIES & TOWNS (AND SURROUNDING AREAS)
Auburndale, MA
Brighton, MA (portions of)
Chestnut Hill, MA
Natick, MA
Needham Heights, MA
Needham, MA
Newton Centre, MA
Newton Corner, MA

Newton Highlands, MA
Newton Lower Falls, MA
Newton Upper Falls, MA
Newton, MA
Newtonville, MA
Nonantum, MA
Oak Hill, MA
South Waltham, MA

Waban, MA
Waltham, MA (portions of)
Watertown, MA
Wellesley Hills, MA
Wellesley, MA
West Newton, MA
Weston, MA


WE SERVICE THESE ZIP / POST CODES (AND SURROUNDING AREAS)
01760
02135
02451
02453
02458
02459
02460
02461
02462
02464
02465
02466
02467
02468
02472
02481
02482
02492
02493
02494