Small Aircraft Interior Repair
Experts in Airplane Plastic and Vinyl Restoration - Our mobile service comes to you! We can restore yolks, consoles and molding trim to look like new again! Cracks, fading, stains and dirt are no match for our professional and experienced team.
Since 1987, Fibrenew has been the industry leader in aviation interior restoration. We are insured and bonded professionals with over 175 locations in North America.
.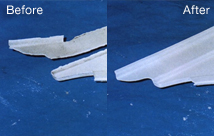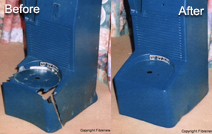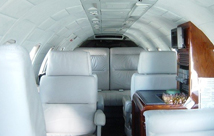 .
Customer Comment:
"Fibrenew has been providing professional services for interior finishing of our aircraft and have been performing touch-ups on leather components in our executive fleet of aircraft with superior craftsmanship."
Denis Cyr - Supervisor Interior Finishing, Bombardier
.
About Fibrenew Memphis
Fibrenew Memphis repairs, renews, revives and re-dyes leather, plastics and vinyl. We offer our clients a lower cost option in maintaining a high standard of appearance in their homes, offices, automobiles and recreational vehicles. We are committed to business and work practices that make us good neighbors and good stewards of the environment.
Certified Fibrenew Technician, Fibrenew International
Certified Upholstery & Fabric Cleaning Technician, IICRC
Factory Certified La-Z-Boy service technician
Member of the Germantown Chamber of Commerce
Submit a request for quote below or call us at: 662 253-5801
This is a secure form. We respect your privacy will never sell or distribute your personal information.